The Meta Quest 3 is official! Well, again!
Today, Meta kicked off its annual developer conference, Meta Connect. To start things off, Meta CEO Mark Zuckerberg took the stage to show off the Quest 3, its new consumer-friendly mixed reality headset. While the company already announced the headset back in June to get ahead of Apple's Vision Pro reveal at WWDC, today's event provided even more details about what we can expect from the Quest 3 than we already knew before.
We already knew that the Quest 3 would feature a 40% slimmer optic profile, a Snapdragon chip capable of twice the GPU processing speed as the Quest 2, higher-resolution displays, a 6GHz wireless band in addition to the current 2.4GHz and 5GHz bands from the Quest 2and new Touch Plus controllers. And, of course, the headset will be capable of full-color pass-through mixed reality.
Today, Zuckerberg and team went deeper, revealing more details about what we can expect with its latest headset. The Quest 3 will feature a display of 2064 x 2208 pixels per eye, a decent bump compared to the Quest 2's resolution of 1832 x 1920 pixels. Meta says that it represents a "30% leap in visual resolution and 40% louder audio range than Quest 2." The new headset also features the second generation of Qualcomm's Snapdragon XR2 processor, which the company says is twice as performant as the second-generation headset which uses the first-gen XR2.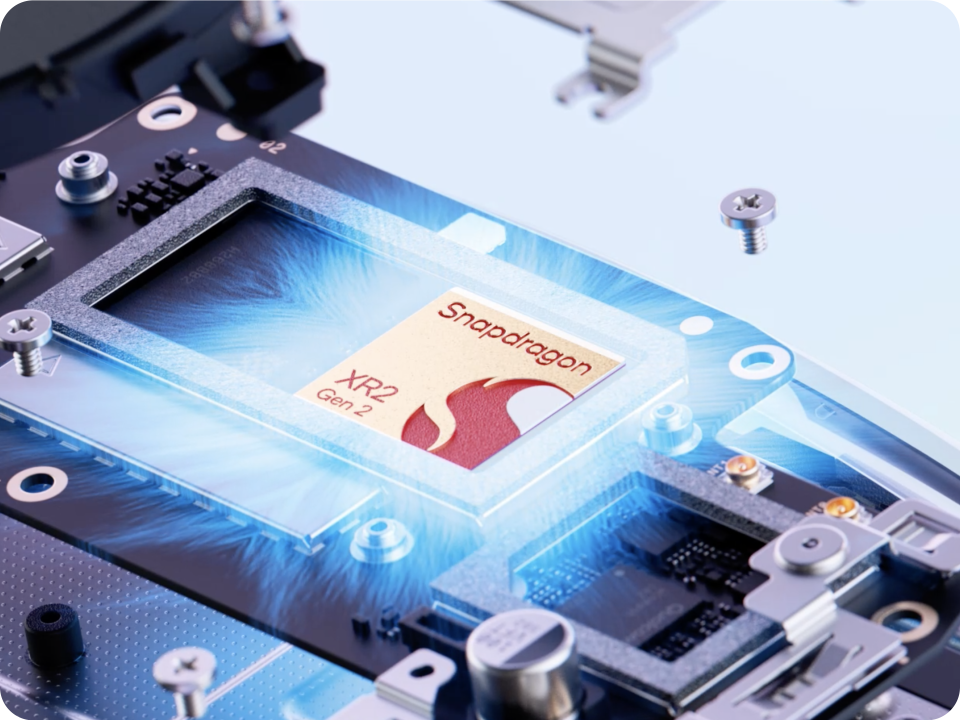 The Quest 3 is expected to achieve between two to three hours of battery life — about the same as the previous generation headset. While the new controllers run on removable batteries, the company is also releasing its own optional charging dock for users who don't want to worry about having dead controllers when they go to use the headset. There's already a big third-party market for this, so we'll have to see how many people choose Meta's offering over a likely cheaper option on Amazon.
Speaking of things that have a big third-party market, Meta is also changing up the face mask you use with the headset. Instead of the foam piece that comes with the Quest 2, the Quest 3 opts for a rubber material instead. If you want to get colorful, the company is offering the face mask in Blood Orange or Elemental Blue colorways in addition to the included Black option — sorry, no new colors for the headset itself.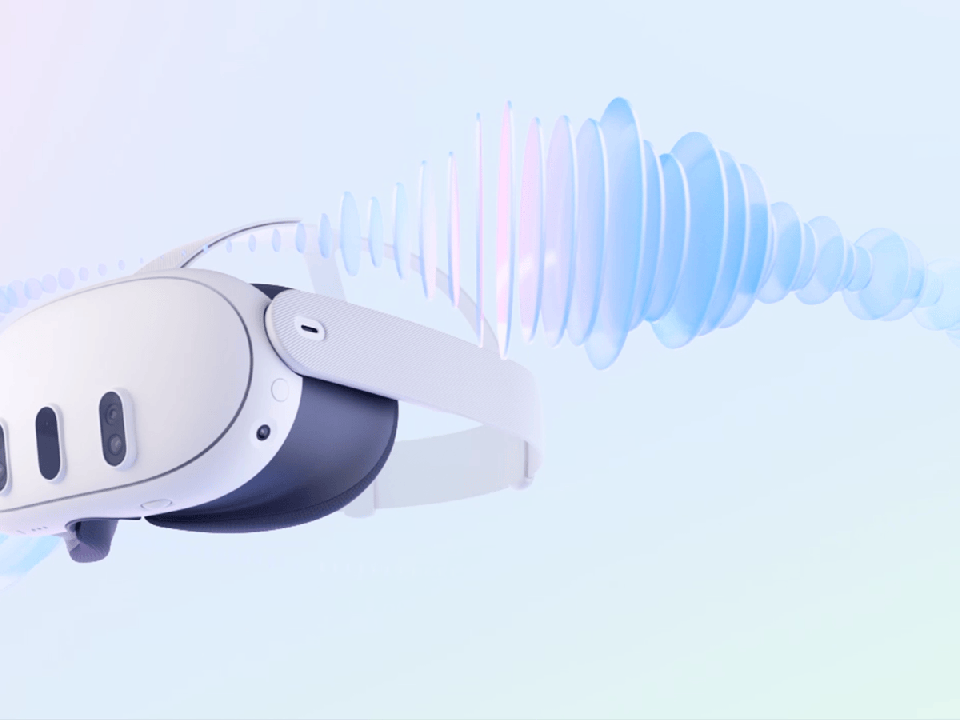 The new headset, despite having a 40% slimmer optic profile, actually weighs heavier than its predecessor. Meta says that the Quest 3 weighs 515 grams — 12 grams heavier than the Quest 2. However, the company believes that its redesigned strap and updated design of the headset itself will still give users an enjoyable experience without it feeling too bulky. We'll have to wait to see if that's true once people get their hands on it.
Speaking of getting their hands on it, The Verge was able to go hands-on with the headset early and posted a video about their experience below:
After seeing what Meta is bringing to the table with the Quest 3, I have a feeling that I'll be choosing it over Apple's Vision Pro headset. While Apple's is more technically impressive, I can't see myself paying $3,500 — seven times more than the Quest 3 — for a mixed-reality headset that we still don't know what experiences will be available for it. Since the Quest already has a good developer base, I think I'm sticking with Meta until Apple can prove developers are creating tons of apps for its headset — and lowers the price by at least half.
The Meta Quest 3 will launch on October 10th and start at $499 for the 128GB configuration (a 512GB configuration will also be available for $649). You can preorder the headset on the Meta Quest website starting today and, once the listings are live, on the usual third-party retailer suspects. A preorder will also net you a copy of Asgard's Wrath 2 when it launches on December 15th. Those who choose the 512GB configuration will also get six months of Meta Quest+, its games subscription service included.