watchOS 10 is the biggest update for the Apple Watch operating system in years. Apple says that "virtually every app has been rethought," so all stock applications use the entire screen to add more content, or just let users see more at once.
In addition, all Watch Faces on watchOS 10 have also been revamped so larger Apple Watch display users can see more information at once, which is also very useful for the new Smart Stack widgets function that reveals several widgets when you scroll with the Digital Crown.
watchOS 10 beta testers can already have a glimpse of the visual changes this operating system will bring to Apple Watch users later this fall. And now, the 2022 Apple Watch App of the Year, Gentler Streak, has shown off what a third-party developer can do with the new tools to take advantage of the entire display of the Apple Watch – especially on the 49mm Apple Watch Ultra.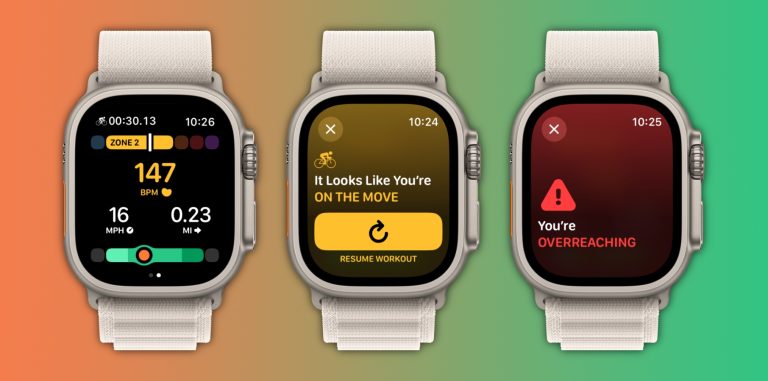 If you don't know the app, Gentler Streak is a fitness tracker that wants to help users exercise while focusing on their well-being by combining sleep, workouts, and overall status data to recommend the best exercises for that day. With over 120 workout types, it shows when you should step up your game or rest.
For Gentler Streak's designer and co-founder, Andrej Mihelič, the idea behind revamping the app for watchOS 10 was to make it even more user-friendly and help people discover at a glance how a workout can impact the Activity Path.
"Apple's upgrade of the watchOS UI makes a lot of sense. Our approach is very user-centric, and this update allows us to enhance user-friendliness. Screens pop better with backgrounds – like the first Gentler Streak status screen – while they can also communicate a certain message: the colorful background of the Go Gentler workout suggestions changing in line with the workout's prevailing heart rate zone is a great example. On the other hand, you may have noticed our tracker still comes with a black background. The reason for that is the importance of having great contrast so you can comprehend the info as fast as possible – while working out, you need that info quickly, and playing with colors here would be unnecessary or even distracting."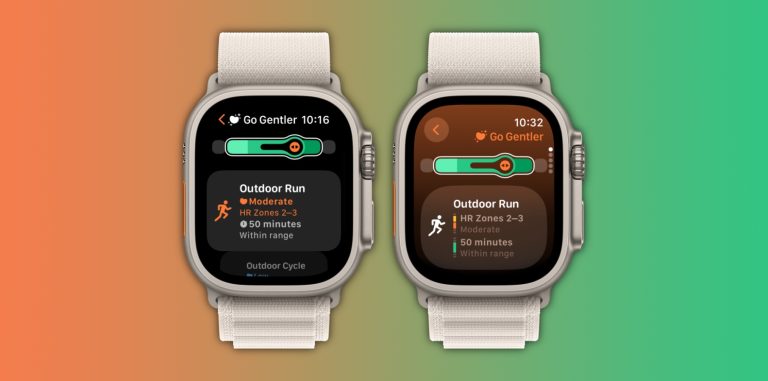 To make these changes, Gentler Streak is also following another Apple trend. When this redesign appears to all users, the app won't support Apple Watch Series 3 users, as it will require at least watchOS 9, showing how serious they are about supporting larger displays.
Besides this design change, there are a lot of new features being prepared by the developers (such as smart stack support), but the full release notes won't be available until watchOS 10 is out.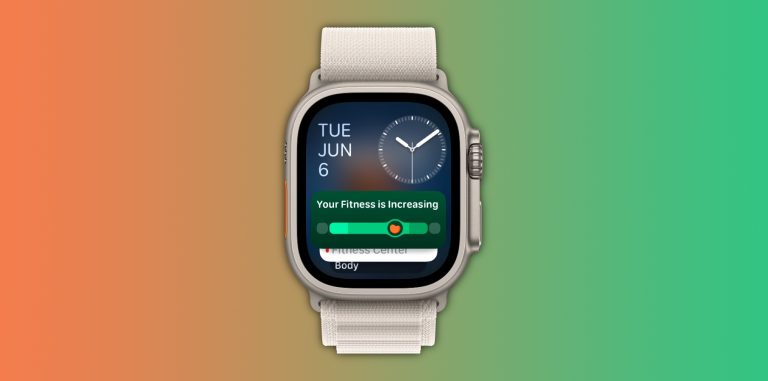 As the new operating system release is nearing, we'll surely see more developers revamping their apps – and we can't wait to learn more about them.
Gentler Streak is free to download but offers a subscription to unlock all features.