The first thing I used to do to free storage on my previous iPhones was to head to the Photos app and start deleting pictures and videos. I usually did it after I made sure to either backup the handset or AirDrop the files I wanted to keep to my Mac. However, there were exceptions to the rule, and I sometimes accidentally deleted photos and videos I still needed.
Luckily, I already knew how to rescue those files, as there's a simple rule about deleting stuff on iPhone. The files do not get permanently removed. Instead, they sit for 30 days in the Trash folders of the various apps where you can delete content. The Photos app is one of them. And that's how easy it is to recover those deleted photos and videos.
It gets even better if you do regular backups via iCloud or use a third-party alternative to Apple Photos. Google Photos easily comes to mind, as it's a great app to store and back up photos. I'll tell you all about it in what follows below.
The default Photos app on iPhone
Most iPhone users will use the default Photos app that comes with the handset. I know I do. That's where to start when viewing photos and videos and managing the storage.
If you accidentally delete files while cleaning up, you shouldn't panic. The files aren't actually lost. Just go to the Albums section of your iPhone and look for the Recently Deleted folder. You must unlock it with Face ID, Touch ID, or your PIN code. In there, Select the photos you deleted by mistake, tap the three dots menu, and then tap Recover.
Another option is to bring a single photo into view and then look for the same Recover button in the top right corner. This method only lets you recover photos and videos one by one.
Once that's done, the recovered files will be available in the Photos app.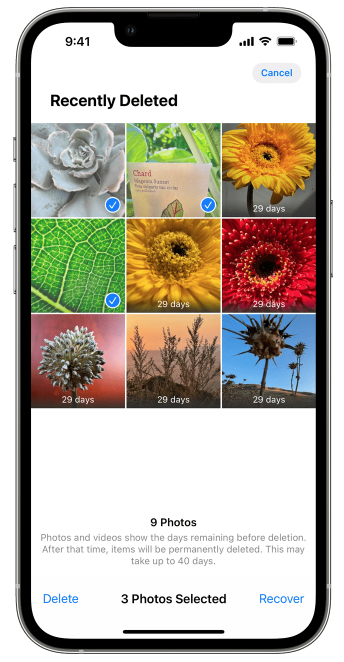 You have to remember to recover your deleted photos within 30 days. That's how long you have until the iPhone permanently removes them. I used to routinely go to this folder on iPhones with lower storage than my current iPhone 14 Pro to permanently delete the files I didn't need. That's the only way to free storage immediately.
I'll also note the same feature is available on iPhone and Mac. You can perform similar recoveries with ease on all Apple devices.
The best way to ensure your photos and videos are safe is to perform routine backups. Whether via iCloud or your PC, the backups will help you recover files. Another option is to manually transfer the photos to a computer and then store them on external devices. Finally, there are competing iCloud options, like Microsoft's OneDrive and Google's Photos.
Using Google Photos
Google Photos is a handy tool for storing images and photos on your iPhone. But, like the default Apple Photos app, you can accidentally delete files in Google Photos.
The solution is similar to Apple Photos. Google doesn't delete the images directly, moving them to a Trash file in the Library tab. You have 30 days to recover the file if the photo or video was not backed up to the cloud. That goes up to 60 days if the files you deleted accidentally were backed up to the cloud.
Google Photos is also available on the web and other devices.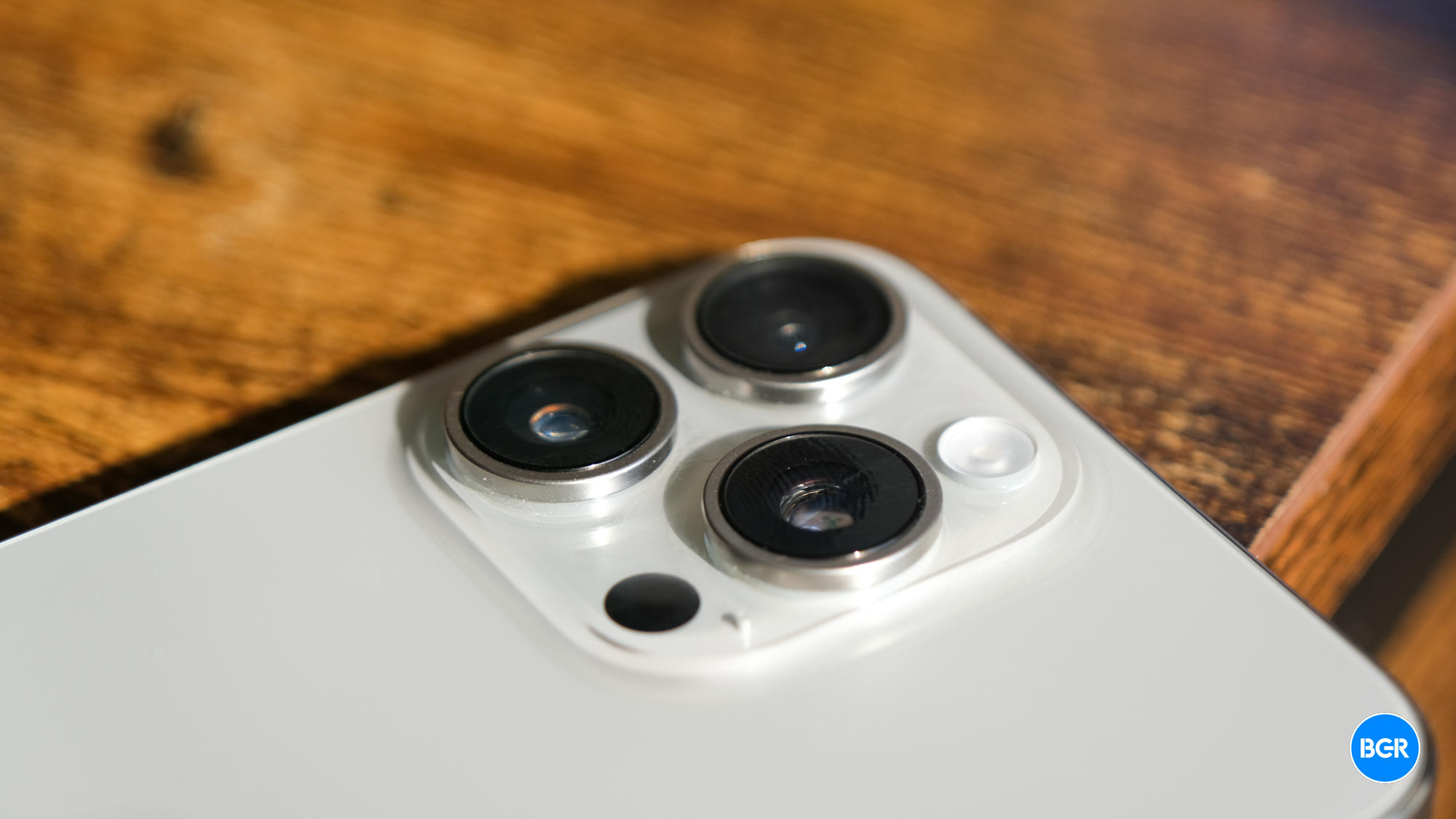 What happens if you delete photos for good?
Whether you forget the 30-day recovery deadline or accidentally empty the trash, recovering permanently deleted files might be a big problem. Third-party software solutions might help you get those files back.
But as Gizmodo points out, not all of them might work. The blog also says that Stellar Data Recovery is a well-reviewed and user-liked solution for recovering deleted files from iPad and iPhone.
The software isn't free, starting at $45, and there are no guarantees it'll work. But if you must try anything to recover a particularly dear deleted photo from your iPhone, you'll want to look into third-party apps that claim they can do the job.