There's no built-in iPhone feature that lets you record calls. The reasons should be obvious, especially for a company like Apple. Privacy is an important feature of Apple products, especially iPhone privacy features. Not to mention that recording calls might not be legal everywhere and might get you into trouble.
But there are plenty of legitimate reasons to want to record a call made on an iPhone. And the good news is there are ways to do it too. It's just a little more difficult since we're looking at non-native solutions for the problem.
As Tom's Guide notes, you have two options to record voice calls on iPhone: software or hardware. But there might be limitations in place, depending on your market, on top of the legality of the matter.
Use a third-party app to record iPhone calls
Apple goes further than not offering a native iOS solution for recording voice calls. It also blocks other apps from accessing the Phone app on the handset. It's not just a great privacy feature, as this ensures no apps can spy on voice calls.
But there are ways to circumvent limitations, and Rev Call Recorder is one of them. The app connects a third line to the call between you and another person. It's that call that gets recorded. The app is free to use, but you'll have to pay if you want to transcribe the contents of the calls. Prices start at $1.50.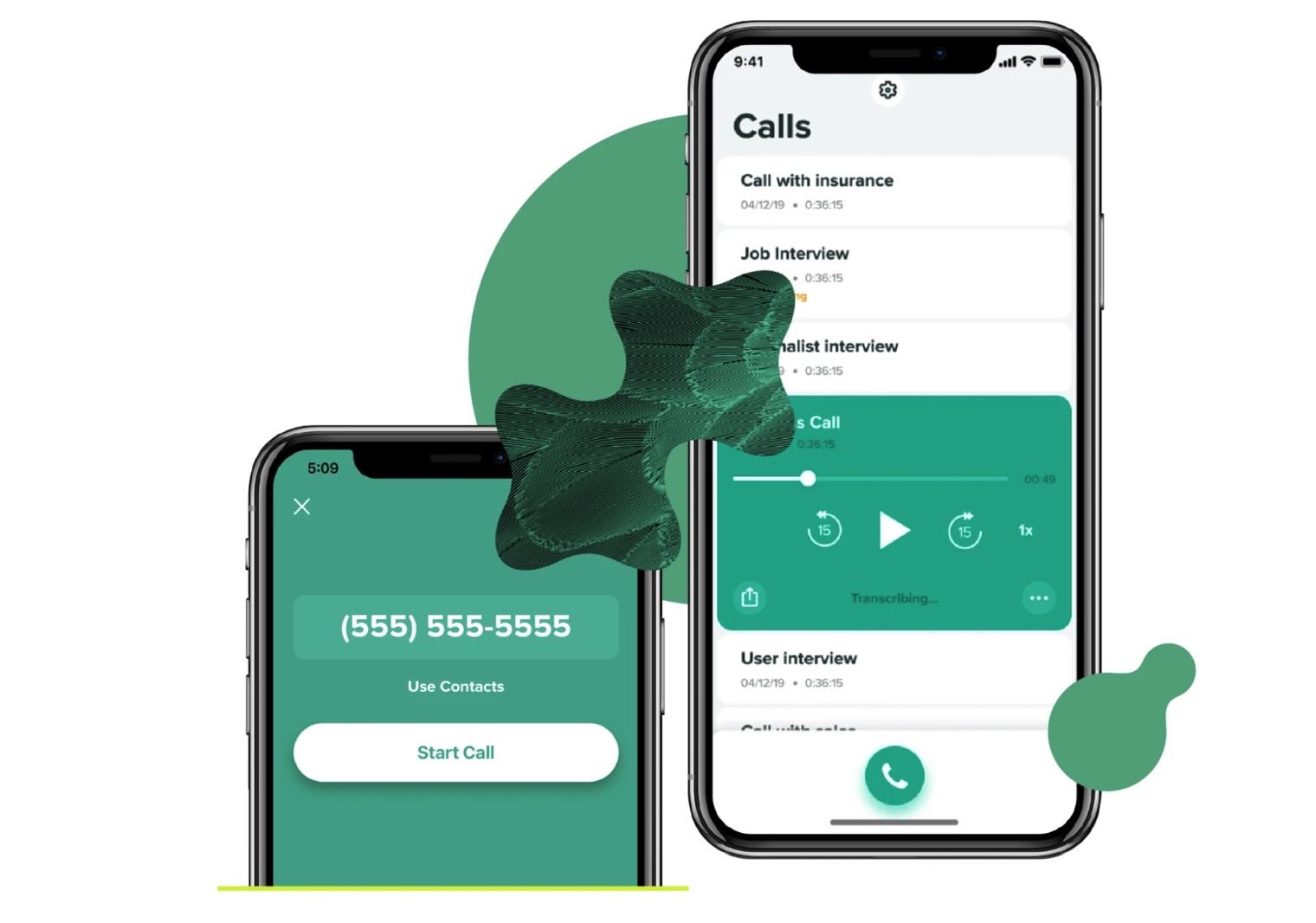 This app's limitation is that it's only available to US consumers. You'll need a phone number that starts with +1 to use it.
Other apps offer similar functionalities, but they'll require some sort of payment to access the full range of services.
Google Voice is another third-party option that lets you record iPhone calls. It also emails you the transcripts of the calls, which is very handy. But the app has a different limitation. It only records incoming calls. Therefore, you can't record the calls you initiate with Google Voice.
Also, Google Voice announces that you're recording to the other party in the call. It's good manners to disclose that fact yourself, even if the law doesn't require you to do it in your market.
Use hardware to record iPhone calls
If the software solutions are unappealing, you can use hardware to record your calls. The simplest way to do it is to go on speaker, then use a secondary device to record the call. The audio recording will then reside on that device, whether it's a computer or a different phone. You'll want a decent microphone to get the job done.
If you have two iPhones or an iPad, you can use the built-in Voice Memos app in iOS to record the call.
Also, this method means you'll have to control the environment. You won't be able to do it on the street or when you're out and about.
The second option is to use an in-ear microphone that connects to a different gadget. This will improve the quality of your recordings, as the microphone hears exactly what you hear during the conversation. You place the microphone in your ear and then hold the iPhone next to it. The microphone has to be connected to a different device, like a computer, dictaphone, or another phone with headphone jacks.
One such microphone is the Olympus TP-8, which retails for about $20.
Bluetooth-based solutions, like this $49 Waytronic Bluetooth call recording headset for iPhone and Android, also exist. The device has local storage and connects via Bluetooth to your phone. This gives you more freedom, as you can go out and about and still record calls. The device should start recording automatically when a call begins and end the recording when you hang up.