Forget TV shows and the Premium subscription option, YouTube is an incredible place to find the videos you need to get something done. But YouTube is also filled with tons of recommendations and ads that clutter your experience. You'd be better off ignoring the YouTube home page completely. Instead, you can search for what you need or head to the channels you subscribe to.
But Google is ready to offer you a major visual improvement. You can remove all those recommendations that you don't need by doing two things. You can turn off your YouTube history and then delete the history that Google has already collected from the videos you've already watched.
Google posted an update earlier this week on its YouTube support pages mentioning the change:
Starting today, if you have YouTube watch history off and have no significant prior watch history, features that require watch history to provide video recommendations will be disabled – like your YouTube home feed. This means that starting [August 8th, 2023], your home feed may look a lot different: you'll be able to see the search bar and the left-hand guide menu, with no feed of recommended videos thus allowing you to more easily search, browse subscribed channels and explore Topic tabs instead.
Google says it's rolling the changes over the next few months, so you might not notice it immediately. "We are launching this new experience to make it more clear which YouTube features rely on watch history to provide video recommendations and make it more streamlined for those of you who prefer to search rather than browse recommendations," Google says.
As you can see above, there are two prerequisites to cleaning up the recommendation clutter on YouTube. You have to turn off your YouTube watch history first, and then you can delete the previous data.
I've done this with my Google accounts a long time ago as part of my attempt to reduce the data Google collects about me. It's incredibly easy, and you can do it in two ways, though they lead to the same privacy settings.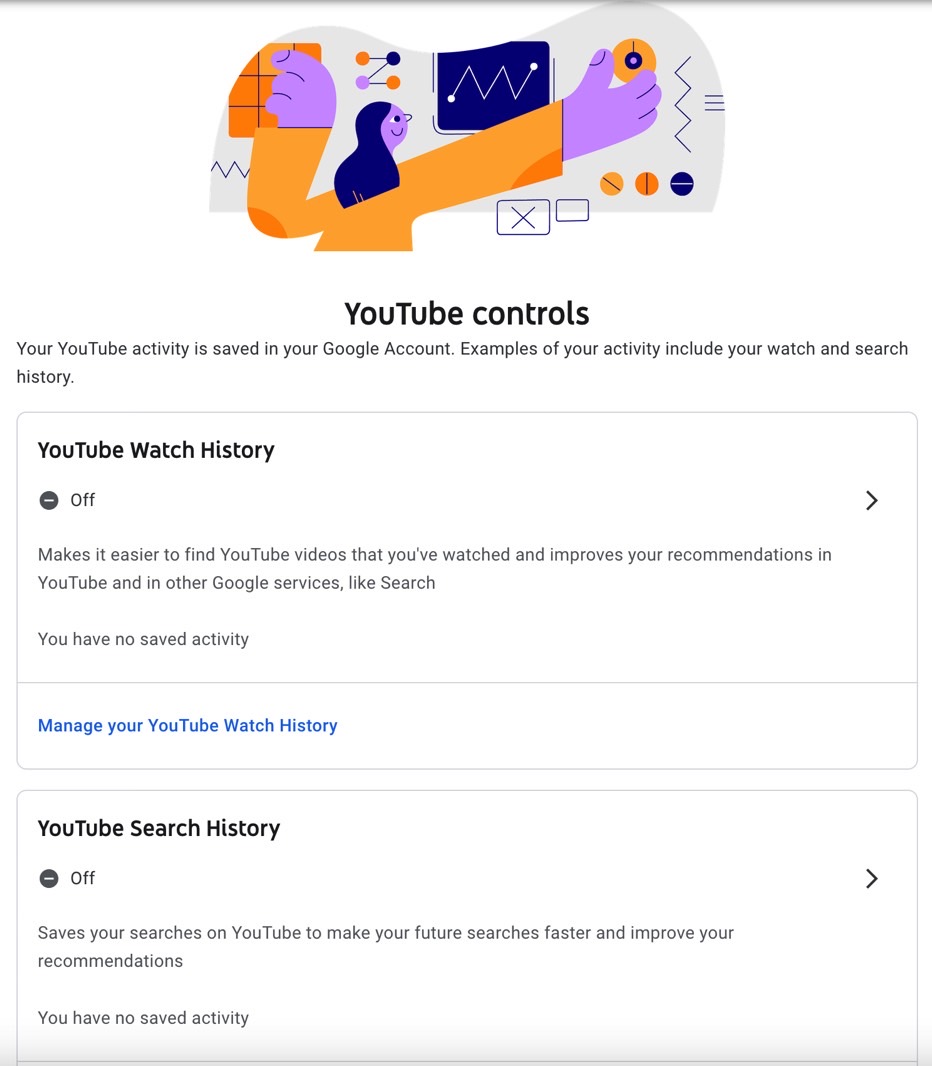 How to turn off watch history and delete what's there now
You can start directly on YouTube inside your web browser of choice (screenshot above). Tap your Profile icon on the left, then look for Your data in YouTube and then look for the YouTube Watch History. Look for the Turn off option to turn it off.
Also, look for a Manage History option and then choose the Delete all time option to remove all the YouTube content associated with your Google account.
Rinse and repeat for every Google account you might have.
I said there's a second option (see the following screenshot), and that's heading directly to the Activity Controls section of your Google account at this link.
Here, you'll have to turn off YouTube Watch history and delete the data Google has collected. You'll also find controls for Web & App Activity, Location History, and Personalized Ads.
Whatever option you go for, the result is similar. You'll be able to improve your YouTube recommendation experience by removing the history and stopping YouTube from collecting new data.
If you want to keep the history, then you can do so. But you'll still get recommendations based on it. There might be people who do not like the new YouTube home page after changing these privacy settings.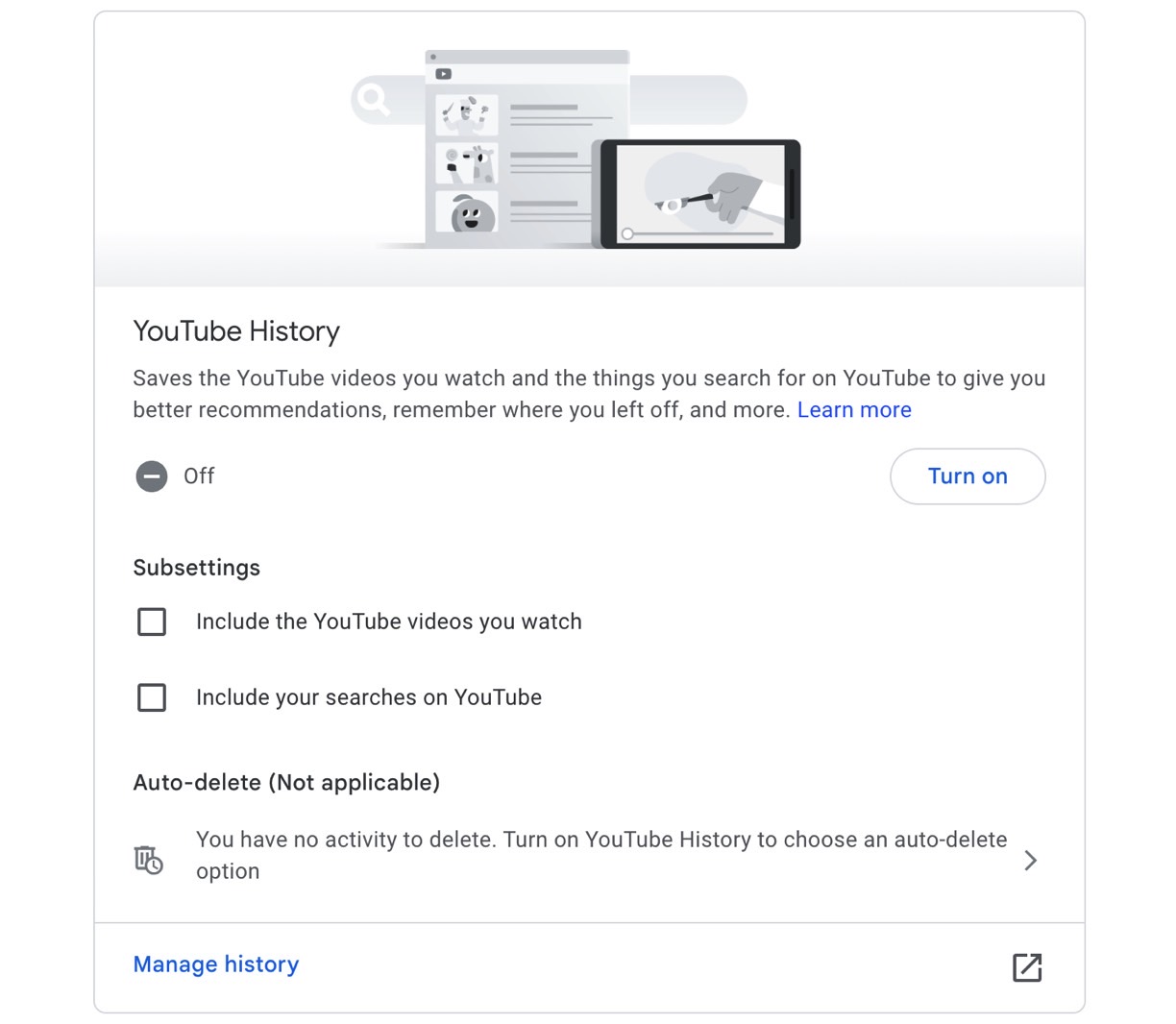 There's always an alternative
Another approach for using YouTube is doing it while signed out of your account or in incognito mode. That way, you won't care about recommendations on the home page or about your watch history and data collection.
Of course, you'll still have to deal with ads no matter what you do about your YouTube watch history.