One of the most exciting foldable smartphones coming out this year is Google's Pixel Fold, which recently leaked in great detail. The new Pixel form factor should be unveiled at I/O 2023 in a couple of weeks and then hit stores in June. I said recently the Pixel Fold will put pressure on Samsung, especially with such a bold release date. Remember that Samsung's Galaxy Z Fold models usually launch in early August, hitting stores a few weeks after that event.
On the heels of the plethora of Pixel Fold leaks, a new rumor dropped that Samsung will push up its Galaxy Z Fold 5 release schedule. If the rumor is correct, Samsung might be reacting to the Pixel Fold developments. And it could be an indication that Samsung is just as afraid of the Pixel Fold as it is of the iPhone.
If you've observed the mobile industry closely for as long as I have, you'll be familiar with Samsung's flagship smartphone launch schedule. The first flagship drops early in the year. That's usually a Galaxy S device. Most recently, Samsung released the Galaxy S23 series in early 2023.
The second half of the year brings a different Samsung Galaxy flagship family. Until 2020, it was the Galaxy Note series that Samsung merged with the Galaxy S. Now, Samsung launches a new Galaxy Z Fold/Flip combo each summer.
You need to remember what the iPhone did to the Galaxy Note line to understand why Samsung might be reacting to the Pixel Fold release date rumors with a schedule change for the Fold 5.
Walking down memory lane with the Galaxy Note, you'll remember that Samsung used to unveil the handset in early September, around the IFA trade show in Germany. That was just a couple of weeks ahead of Apple's newest iPhone release. But, until 2014, Samsung was never worried about the timing.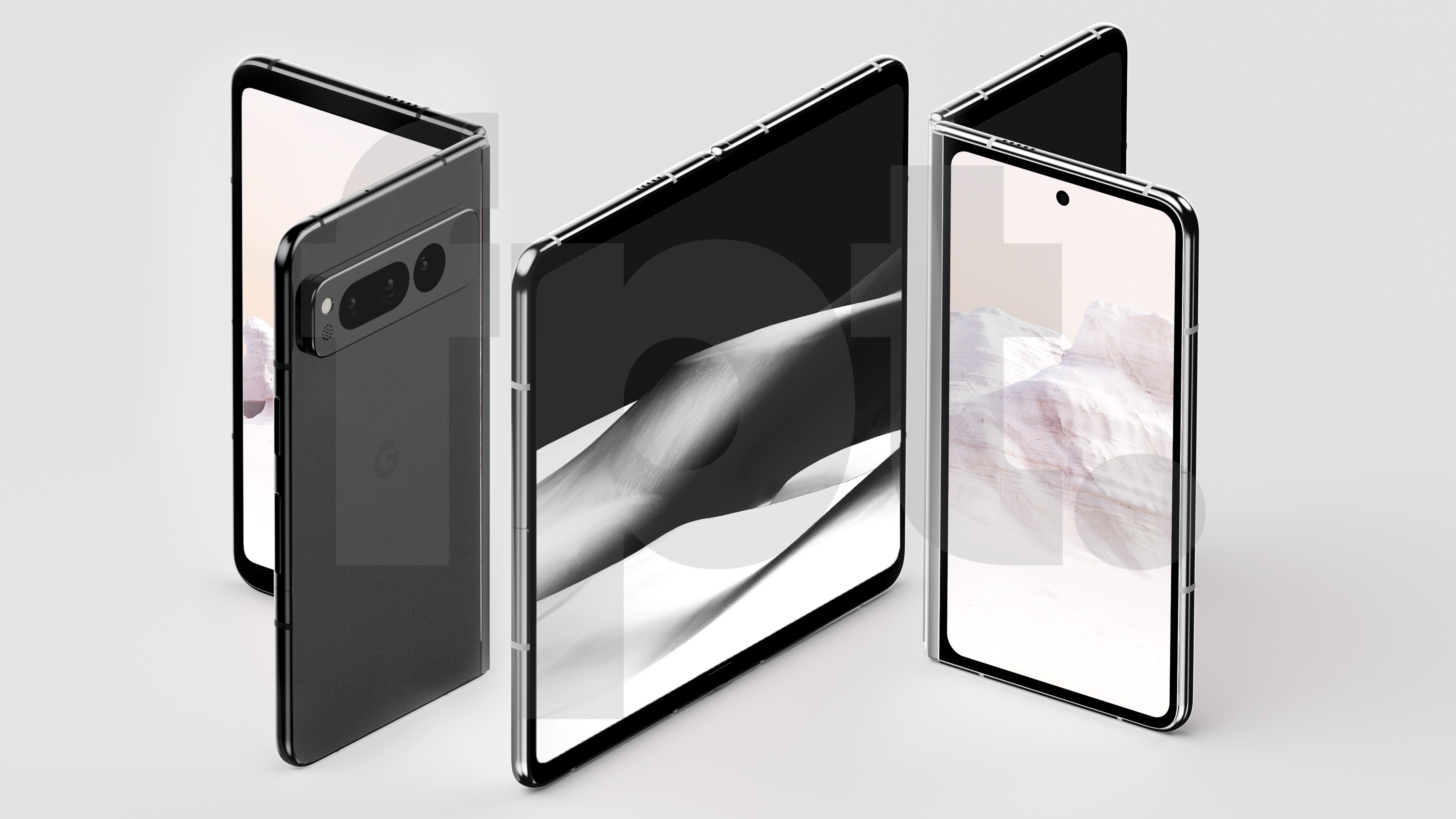 Then, in 2014 something amazing happened for iPhone fans. Apple unveiled the iPhone 6 and iPhone 6 Plus, two phones with screens bigger than anything Apple had done. Phones that would threaten handsets like Samsung's Galaxy Note "phablet."
A year later, Samsung detached the Galaxy Note 5 release from IFA. The 2015 Note event dropped in mid-August, so Samsung had more room to breathe ahead of the iPhone 6s release. Since then, Samsung kept the August Unpacked events in place, with some of them happening very early in the month.
The Galaxy Z Fold launches continue to happen in August each year, well ahead of the next-gen iPhone's launch. And Samsung is starting to feel pressure from foldable rivals, Google Pixel Fold included. Samsung has also been pacing itself when it comes to foldable innovations in recent years. It had no real challengers in a niche it largely invented.
Add to that the fact that smartphone sales aren't great this year if you're not Apple, and the Pixel Fold threat becomes even more serious.
That's why I'm not surprised to see rumors claiming that Samsung might be pushing the Galaxy Z Fold 5's release date forward. Per SamMobile, Samsung might hold its next Unpacked press conference during the last week of July. This lets Samsung get closer to the Pixel Fold and farther away from the iPhone 15 series.
It's just a rumor right now. And it could be a coincidence. Samsung might have shifted the Galaxy Z Fold 5's release date regardless of the Pixel Fold's launch schedule. But there's no question that Google's arrival in the foldable space will put pressure on Samsung in the coming years. And if Apple ever actually releases a foldable iPhone, then Samsung will be in a world of hurt.