Just hours before Samsung reveals its Galaxy Note 9, the leak floodgates have opened up once again, but this time for the Pixel 3 XL. On Wednesday, several high quality photographs of Google's upcoming flagship smartphone from blogger Ivan Luchkov were shared by Mobiltelefon.ru, giving us our first clear look at the phone being taken out of its retail packaging, confirming all of the leaks about its brand new design.
As expected, Google has jumped on Apple's notch bandwagon for its latest phone, allowing it to mostly eliminate the bezel at the top of the screen while retaining a "chin" at the bottom. The back of the phone looks similar to that of the Pixel 2 XL though, with a metal and glass cover and a single-lens camera.
The photos also reveal some of the phone's specifications: Qualcomm Snapdragon 845 CPU, 4GB of RAM, 1440 x 2960 display resolution, Adreno 630 GPU, and it'll all run on Android 9.0 Pie out of the box. These specs were further backed up by a separate leak on Tuesday from MySmartPrice, which points to a benchmark listing for the Pixel 3 XL from Chinese database Master Lu. Unsurprisingly, the phone received impressive scores.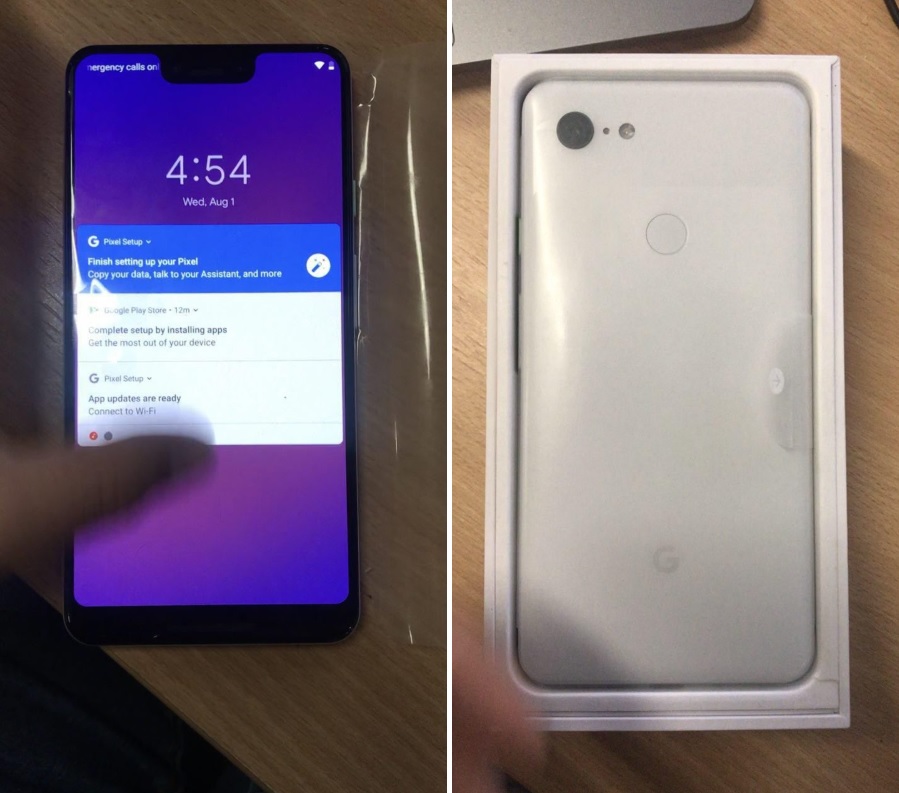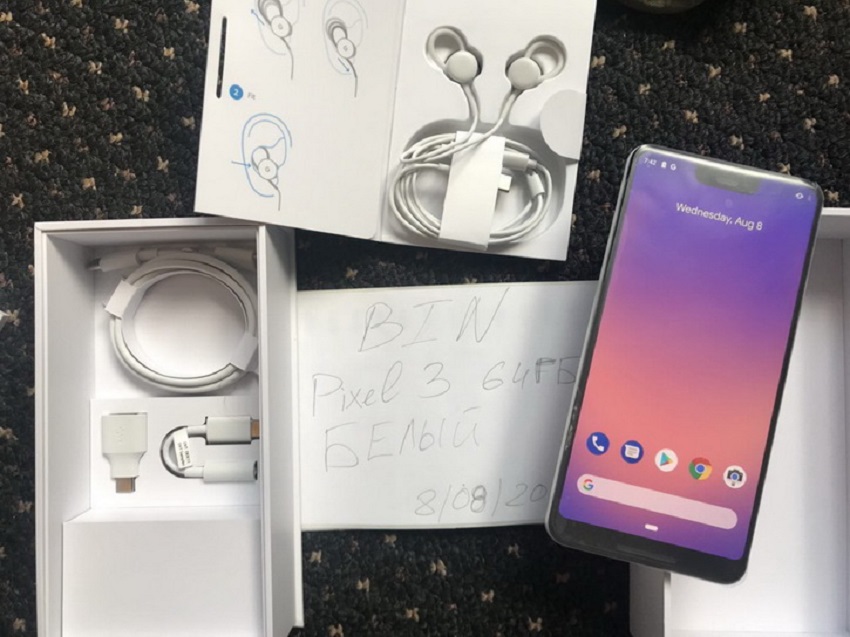 Moving back to the photo leak, we also get a glimpse of the Pixel Buds headphones that will ship with the Pixel 3 XL in the box. These are presumably the second-generation Pixel Buds we've been hearing about for months, and unlike the original earbuds, these appear to be a more traditional wired pair.
At this point, the Pixel 3 and Pixel 3 XL will be as spoiled as the Galaxy Note 9 by the time they are unveiled this fall. Google is expected to announce the phones (along with other hardware) on October 4th.