Google on Wednesday announced two new Google One features that add even more value to the subscription. Google's cloud service will add VPN to all One tiers, including the cheapest plan. Until now, the feature was restricted to the 2TB Google One subscription, which costs $9.99 per month or $99.99 per year.
Also interesting is a new dark web monitoring feature that might help you determine whether any of your highly sensitive personal data is being sold on the dark web following a data breach.
Google One gets VPN support across all price tiers
Google's VPN service built into Google One already works both on Android and iPhone as long as you reside in one of the countries where the service is available. It's also accessible on Mac and Windows. But in the past, you would need to be a subscriber of that premium 2TB plan.
Starting Wednesday, however, Google One VPN will be available to all members, including the subscribers on the $1.99 monthly plan. The feature will be available in 22 countries with Google One VPN. If VPN support isn't showing up in your region, you might have to wait a while for Google to roll it out. The feature should be available in all those markets in the coming weeks.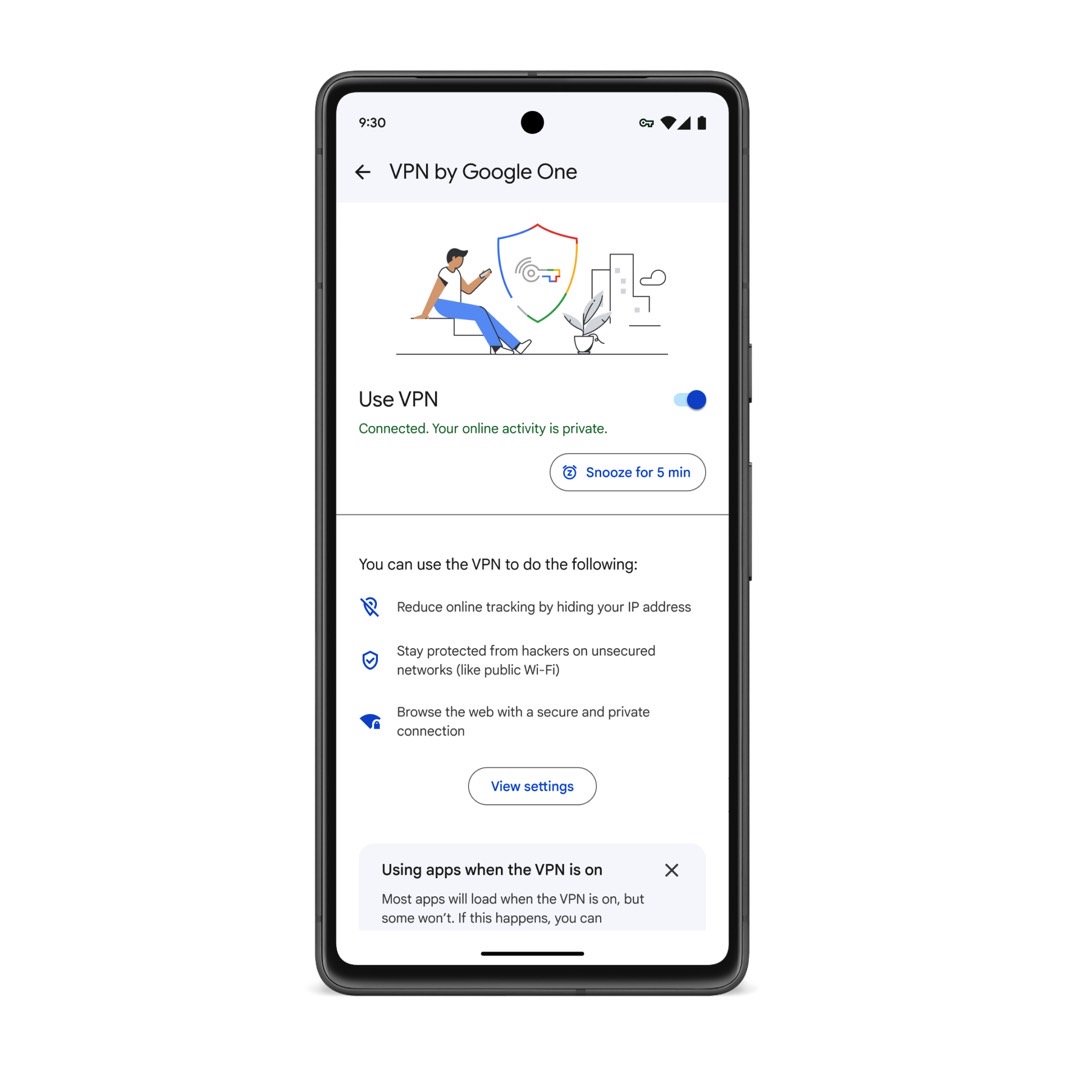 VPN support is a great feature to have on hand, especially when you're browsing the web using an untrusted network. You should also consider using a VPN permanently to protect the privacy of your online activity.
Another great perk is that you can share the Google One VPN with up to five other people.
Google One will scan the dark web for your data
Also exciting is Google's ability to scan the dark web for personal data. That's a portion of the internet that's harder to reach. The dark web requires special browsers, and services like Google Search will not index it. Therefore, regular internet users won't know what happens on the dark web or how to get there, let alone scan for their personal data.
But Google has found a way to do it and turn it into a Google One security feature. The feature will be available to all Google One subscription tiers in the coming weeks, but it'll be restricted to the US for now.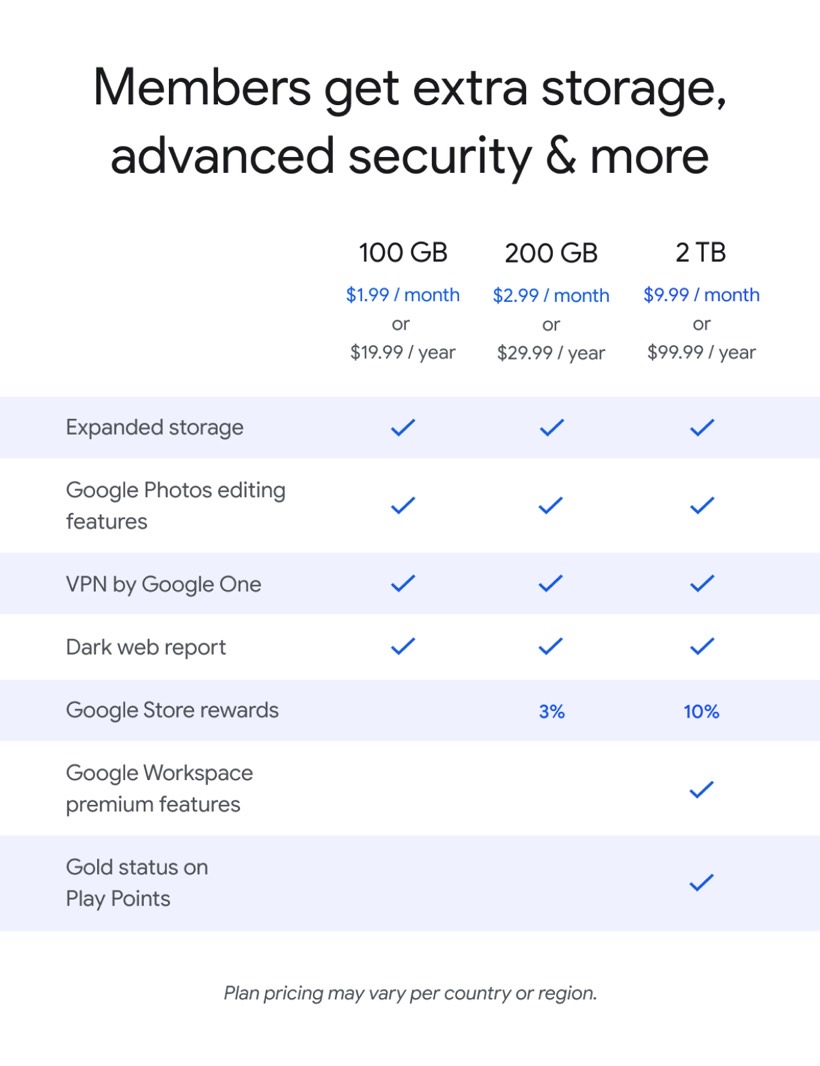 How will Google determine which of your personal data might have landed on the dark web thanks to a recent data breach? You'll have to provide the data you want Google to search for yourself:
Google One's dark web report helps you scan the dark web for your personal info — like your name, address, email, phone number and Social Security Number — and will notify you if it's found. When you enable dark web report, you provide and select the information you'd like to keep an eye on within your monitoring profile. And if any matching info is found on the dark web, we'll notify you and provide guidance on how you might protect that information. For example, if your Social Security number was found on the dark web, we might suggest you report it as stolen to the government or take steps to protect your credit.
Furthermore, Google will also show other information relevant to specific data breaches in its Google One report.
If providing Google with this kind of personal data worries you, you should know you can delete the information anytime. You can also discontinue dark web monitoring whenever you want. Google notes that it handles the information in your Google monitoring profile in accordance with its privacy policy.