First unveiled at Google I/O 2018 back in May, the major Google Maps update was recently spotted in the wild. At the time, we told you the Material Design makeover wasn't ready to roll out to all Google Maps users, as only a few lucky Android devices got access. It turns out that Google is now ready to move forward with the launch, and the new Google Maps redesign is slowly rolling out to all users.
We've already covered the main feature of the Google Maps redesign. The only difference is that Google's Material Design is now rolling out to users who have Maps 9.80.2, according to Android Police.
You'll know you have it as soon as you launch Google Maps. You can expect a bunch of user interface changes, including new buttons and colorful icons against a mostly white background.
You'll also see a brand new Explore experience that should deliver more information about what's available near you. The scrolling carousel is richer both when it comes to design but also content. You'll get plenty of new categories including food, shopping, services, and other areas of interest related to a particular location.
Here are some sample images: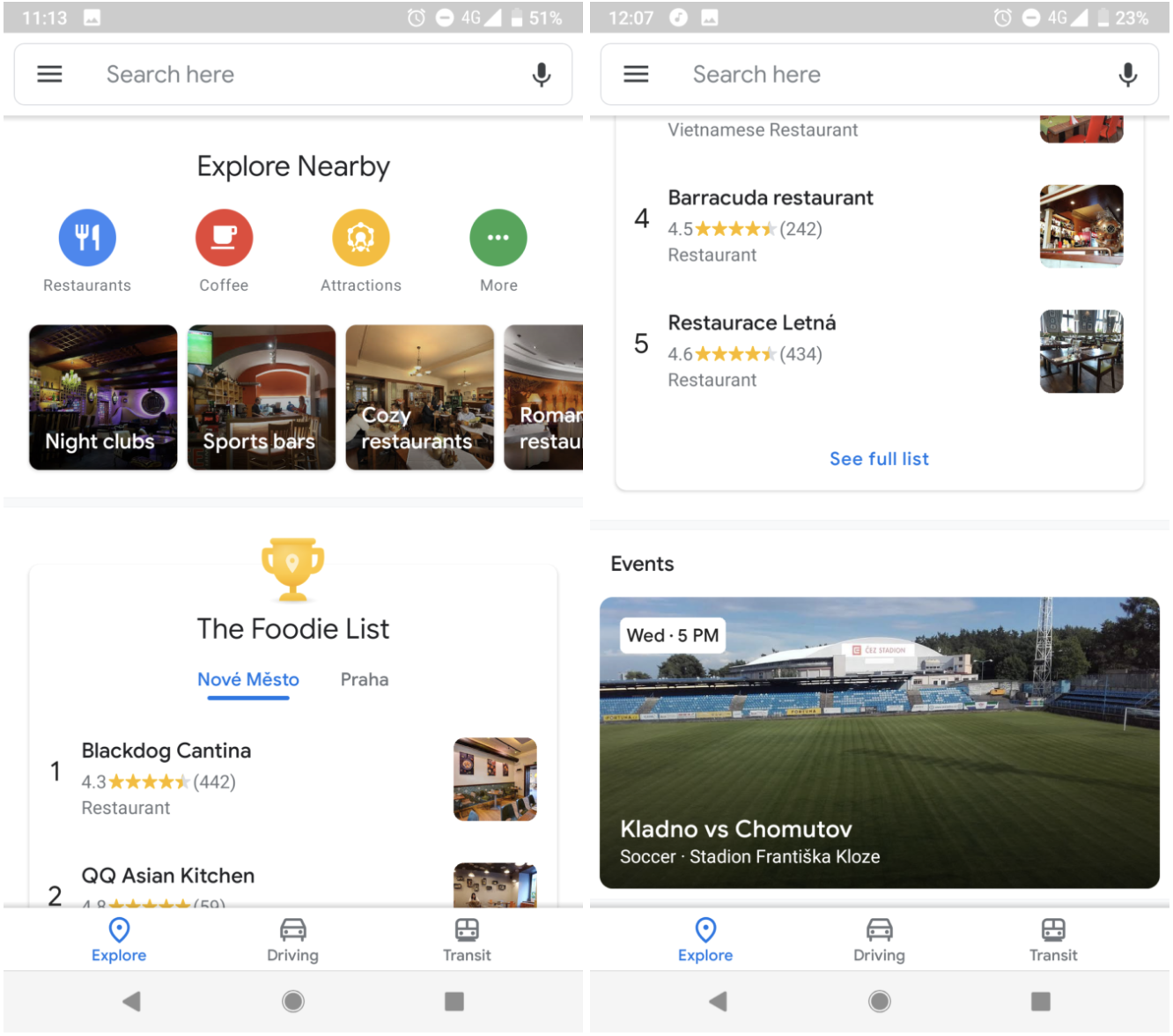 If you don't see any of these changes, remember that Google rolls out new updates gradually. Don't worry though because you're going to get the new Google Maps Material Design very soon, now that it's widely available.
The update is rolling out on Android devices only at first, and there's no word when the iPhone will get it. However, given Google's tendency to bring most Google Maps features from Android to iPhone we wouldn't be surprised to see Material Design in the iOS app soon.