First announced at Google I/O, Google Search SGE is one of the company's generative AI products that's intended to take on OpenAI's ChatGPT. SGE is not to be confused with Google Bard, Google's first answer to ChatGPT and the one that's available globally. The SGE Search experience is more limited for the time being. While Bard can help you find things online, SGE seems to be the next-gen version of online Search that should roll out more broadly once Google is happy with it.
People with access to the beta version might already know that Google has made several improvements to SGE that should be available right away. If you haven't tried the new features for yourself, I'll share all the changes with you in this article.
Google's SGE service, which is short for Search Generative Experience, is available via the company's Search Labs program in the US and only supports English. We already showed you how to sign up for Google Search SGE. The beta has limited availability though, as Google isn't ready to have a generative-AI-first Search product out in the wild.
Whether it's ChatGPT, Bing Chat, Bard, or any other new generative AI software, these programs can suffer from hallucinations. That's when they offer false information in response to a search query or prompt. And Google certainly doesn't want its flagship Search product to hurt Google's reputation by making it widely available before it's ready.
That's why SGE is a separate entity from the main Google Search product, which doesn't have a generative-AI-first approach.
If you have access to the SGE, you should notice the three improvements that Google just announced.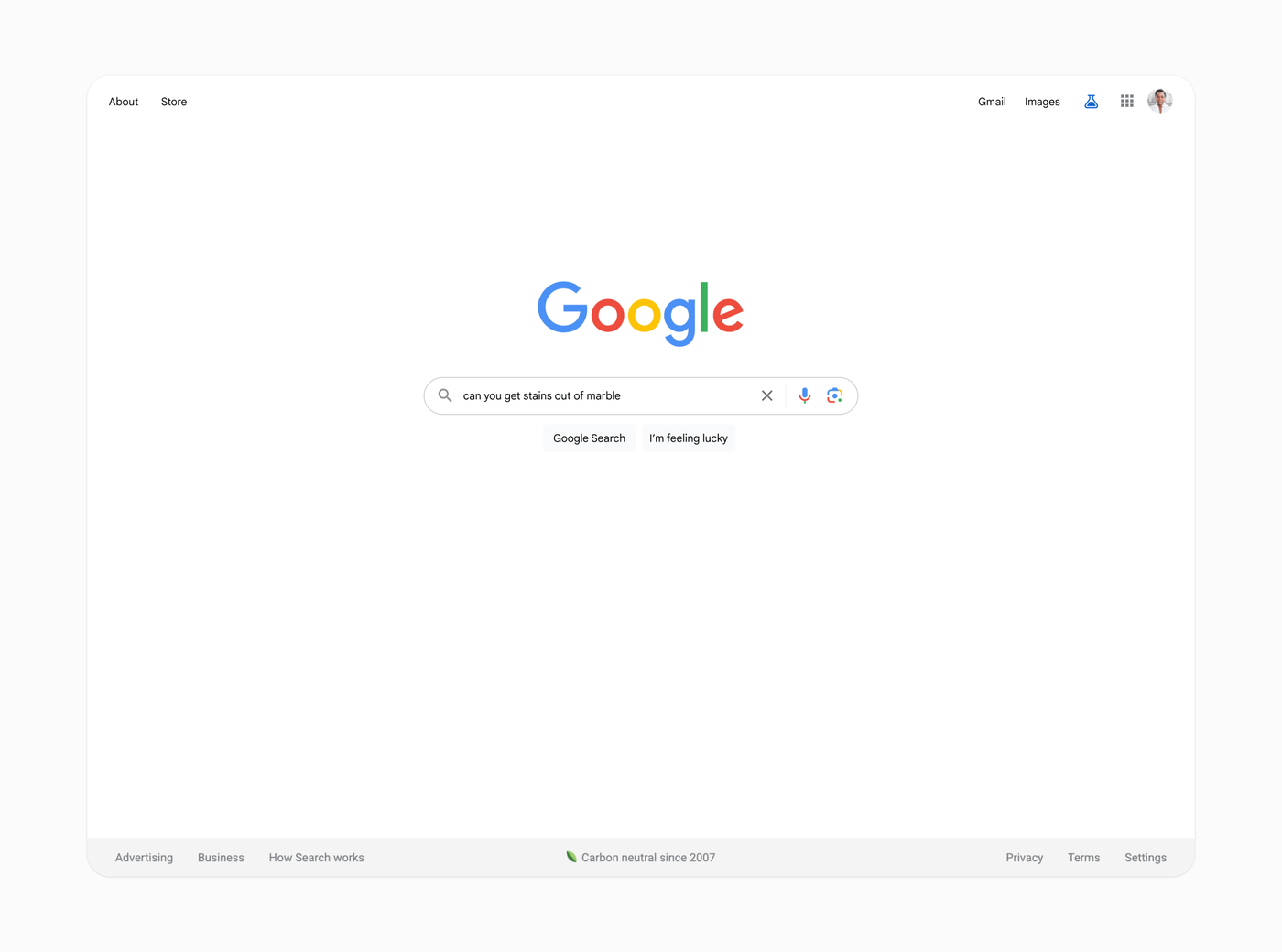 The most exciting addition to SGE is the inclusion of photos and videos within the AI-generated responses. As someone who searches the web for various things on a daily basis, I'll say that images and videos can be incredibly helpful. The lack of media is one of the problems with the free ChatGPT experience, and the reason I routinely ask for links to videos and images when researching certain products.
With SGE, you'll now get images inside the AI response. Next week, Google will also add videos for instances where seeing something in motion might help. Like watching "a demonstration of a yoga pose, or how to get stains out of marble."
The other two SGE upgrades that Google announced might not be immediately clear, but they should also improve the overall AI Search experience. First of all, SGE is getting faster than before. Google says it reduced the time it takes for SGE to generate responses by half, so the AI results will be faster.
Google is also improving how it displays links within blocks of AI-generated content. That's one way to ensure that the information generative AI products offer is correct, or hallucination-free. Google says that SGE will now display the publish dates next to links so you can see how recent the information is.
You can test out Google SGE on the web via Chrome, Android, or iPhone by signing up for Search Labs at this link.