There are two types of iPhone users in the world when it comes to browsing the web with Safari. Those who prefer to have the address bar at the top of the screen and those who like it better on the bottom. I'm in the latter camp. I find the bottom placement on the iPhone to be the best option for the way I hold and use the handset. It's just more comfortable that way.
Apple enabled the feature in iOS 15 a couple of years ago and then had to deal with some backlash. Not all iPhone users were happy, so Apple ended up giving users a choice. You can decide where to place the URL bar and change your mind whenever you want.
Not all third-party browsers offer the same option. Chrome for iPhone is one of them, but Google announced on Tuesday that it just added the option to its Chrome app for iOS.
Google revealed the feature in a blog post dedicated to this particular user interface change. Apparently, Google received plenty of feedback from Chrome users who wanted the address bar to sit at the bottom of the screen.
Again, I'd be in the same category if I used Chrome on my iPhone. It's the best position to type website addresses on an iPhone, considering how you hold the device. Also, the rest of the navigation buttons you might need are also placed on the bottom.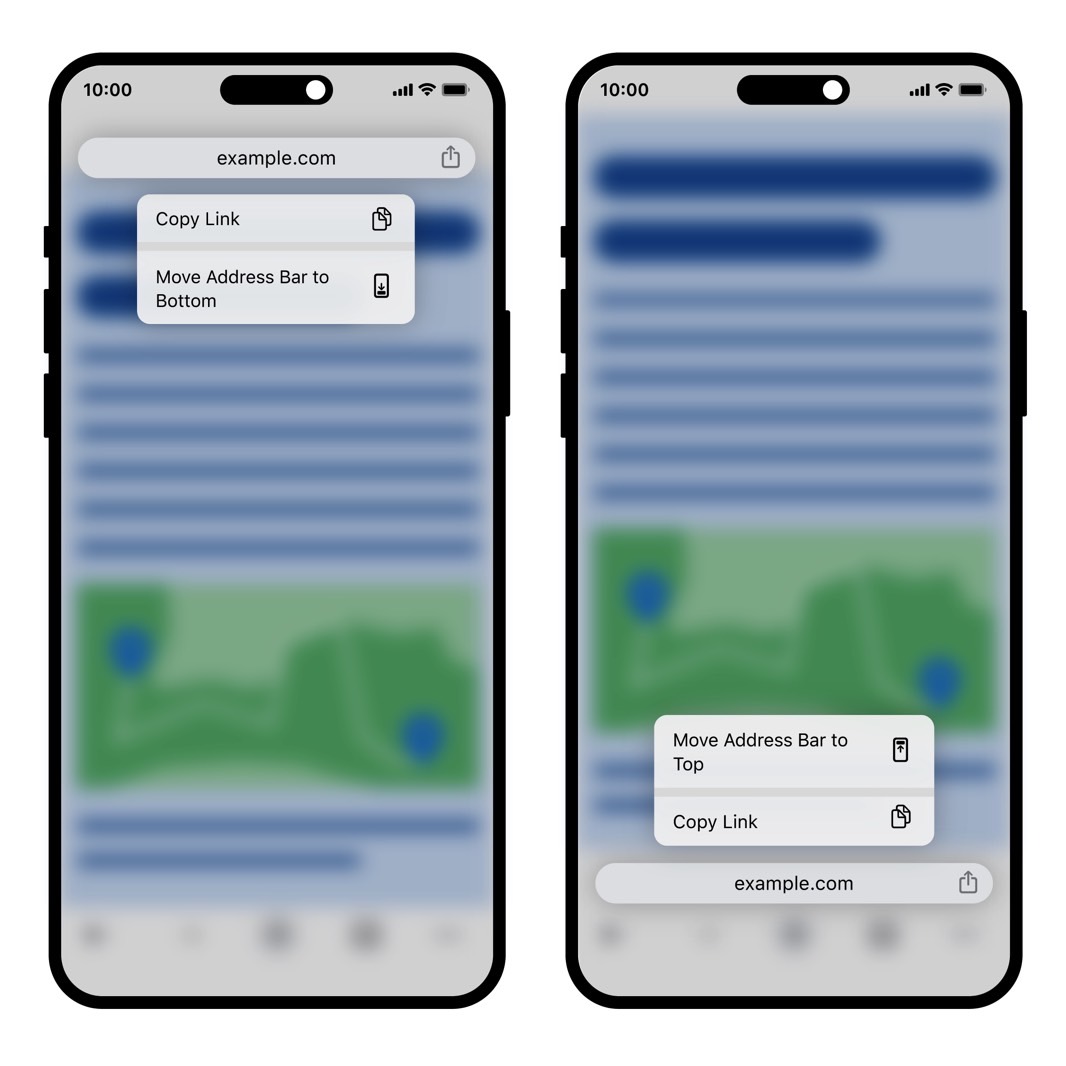 You can move the Chrome address bar to the bottom of the iPhone screen even faster than you can move Safari's URL bar. All you have to do is long-press on the address bar and choose where to place it. If it's on top, an option to move it to the bottom will appear. If it's already on the bottom, you'll see an option to relocate it to the top.
The app's Settings menu also lets you change the address bar position if that's where you customize your Chrome experience.
Of note, even if you're using Chrome across operating systems, there are reasons to do some of your browsing in Safari. For example, Safari lets you choose a different search setting for private browsing in iOS 17. Moreover, iOS 17 lets you protect the contents of your private browsing in Safari with Face ID, Touch ID, or your PIN code.
As for Safari's address bar, you have to go to the Safari section of your iPhone's Settings app to change it to the top or bottom.