Now that the red iPhone 8 and iPhone 8 Plus have made their official debut, the next iPhone color option we expect to see is the rumored gold iPhone X. When the new flagship iPhone launched last September, it only came in Silver and Space Gray. Apple has yet to add to that selection, but recent rumors have pointed to a gold model dropping before the end of the year. And the latest leak might be the most convincing evidence of its existence so far.
On Friday, 9to5Mac stumbled upon an FCC filing submitted last September and made available this month contains a series of photos of what appears to be a gold iPhone X. The photos aren't of the greatest quality, so it's hard to make a judgment (providing they're even real), but it's certainly a different look than what we've seen before.
There aren't any obvious inconsistencies at first glance, other than the fact that the first page of the document mentions an "LCD display," while the iPhone X features an OLED display. Other than that, it looks like an iPhone X in a new color. The frame looks like a much darker shade of gold than the rear, similar to the Rose Gold color option that has been around for a few years. The back, on the other hand, looks very light by comparison.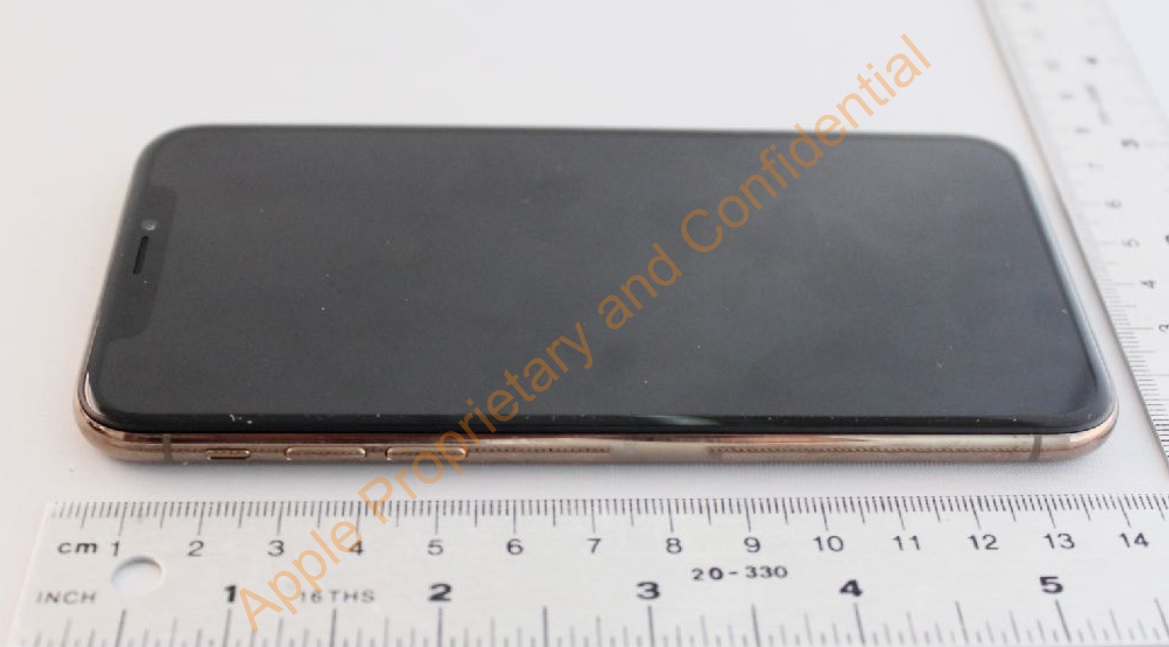 Apple has yet to confirm that the iPhone X will receive any other color options, much less a gold option, but there's a chance that this is our first look at the real thing. Last month, Twitter leaker Benjamin Geskin claimed that a "Blush Gold" iPhone was already in production, so perhaps that's what we're seeing in this filing.