With just four days to go until Samsung announces its new Galaxy S9 and Galaxy S9+ flagship smartphones, it seemed as though everything that could possibly leak had already leaked. We know the new flagship phone duo will feature a design that is almost identical to last year's Galaxy S8 and Galaxy S8+. We know the phones will feature big improvements when it comes to performance — especially the Exynos-powered model that will be sold internationally, but not in the United States. And we know that the Galaxy S9 and Galaxy S9+ will feature upgraded cameras that are shaping up to be better than anything we've ever seen on a smartphone, Pixel 2 and iPhone X included.
We know Samsung's Galaxy S9 release date, we know approximate pricing for both new smartphone models, and we know Samsung has a big promotion planned that can save early adopters up to $350 when they trade in an old phone. Yes it seems indeed like we know it all… but apparently there are still a few things left to leak.
An anonymous user on the Chinese microblogging site Weibo with a user name that Google machine-translates to "Small D Evaluation" (whatever floats your boat, no judgement here) on Thursday posted two images that supposedly show the Galaxy S9's retail box. The images can both be seen below.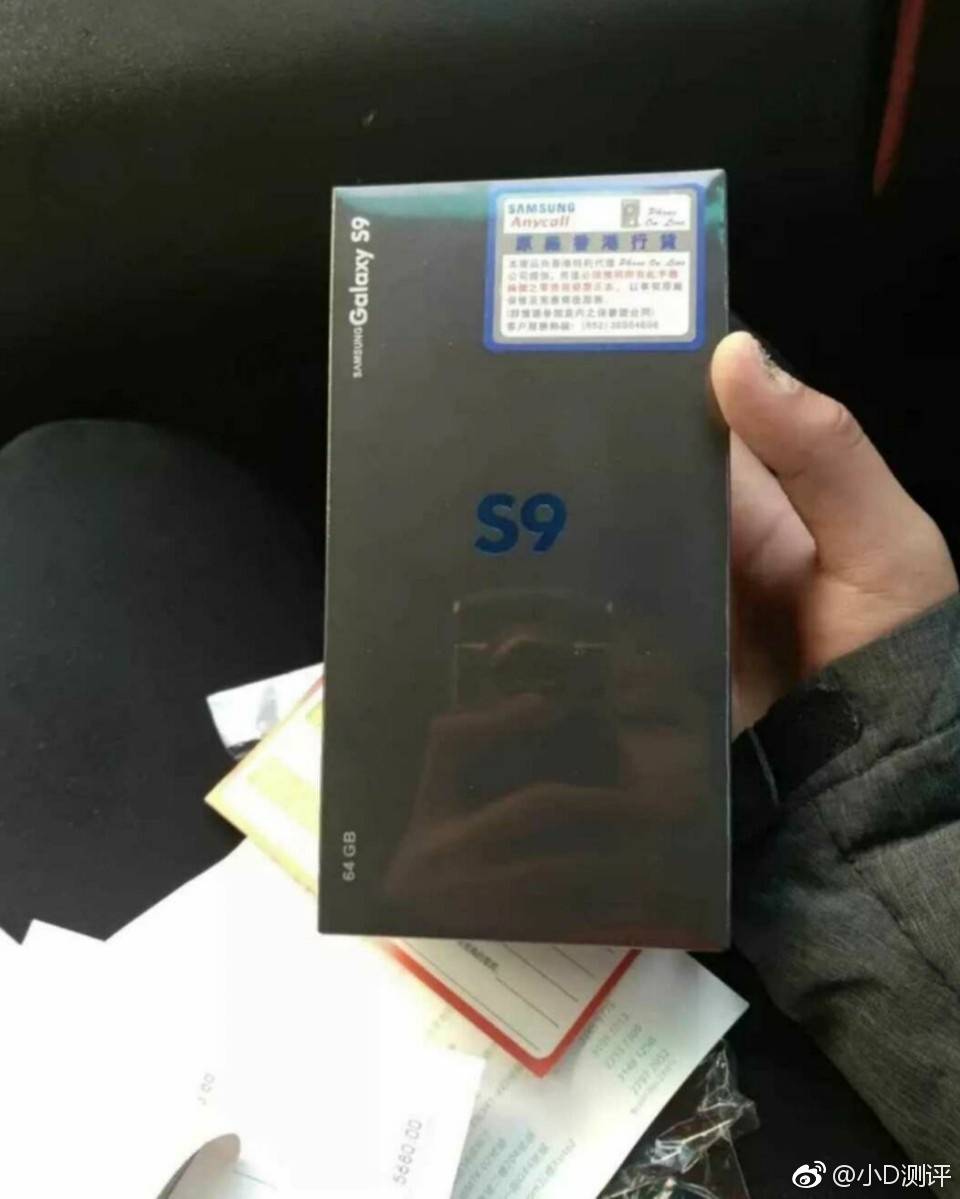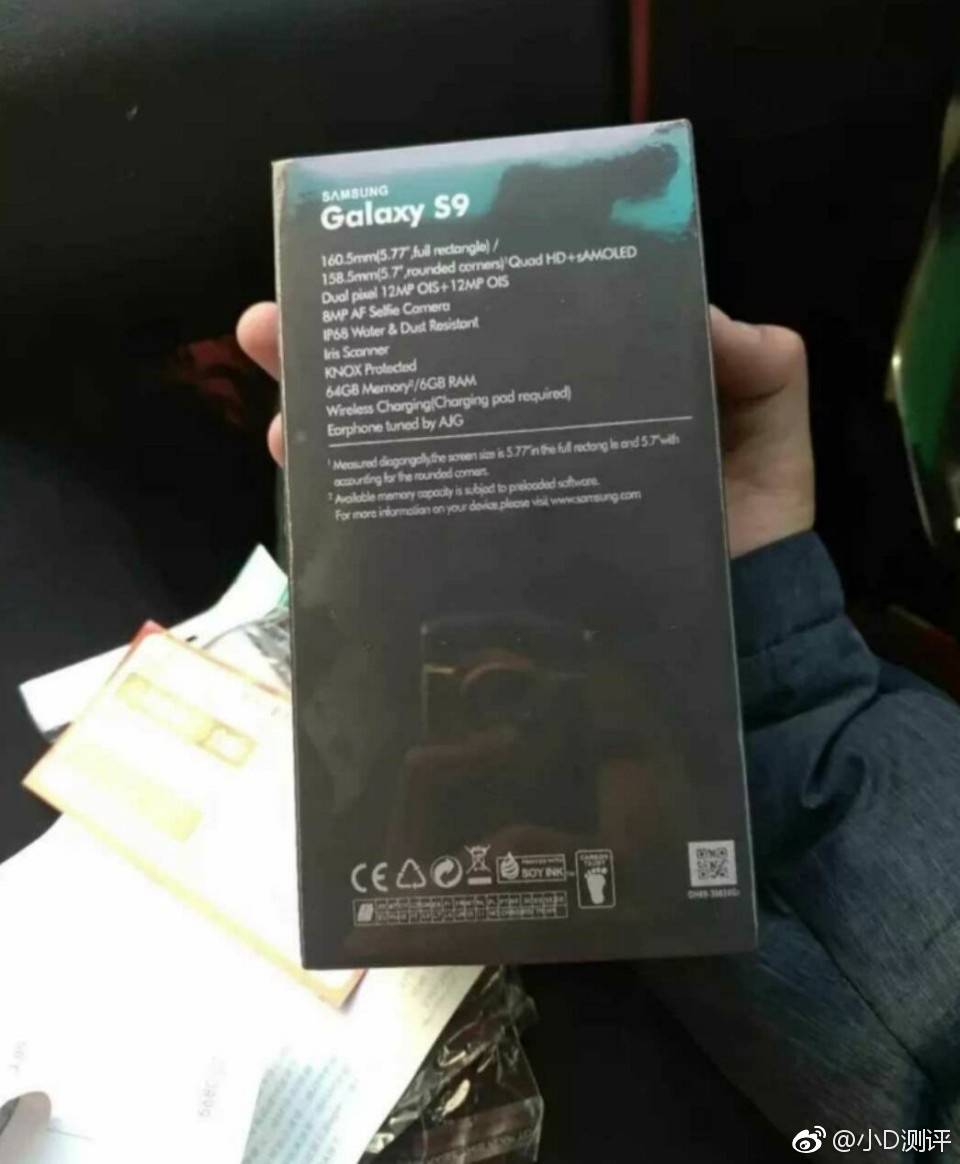 No, this leak isn't terribly exciting and yes, it could easily be fake. In fact, there are a few glaring issues on the packaging. For one, the box appears to say the included earphones are "tuned by AJG." Last time we checked, the company is called AKG. Also, the box says "Galaxy S9" and the display size lines up with what we've heard, but the rest of the listed specs are clearly for the larger Galaxy S9+. Here they are:
5.8-inch Quad HD Super AMOLED display (5.7 inches excluding the rounded sides)
Two Dual Pixel 12-megapixel rear cameras with optical image stabilization (OIS)
8-megapixel front-facing camera
Water and dust resistance
Iris Scanner
KNOX security
64GB of internal storage
6GB of RAM
Samsung will unveil the Galaxy S9 and Galaxy S9+ this coming Sunday, at which time we'll learn if everything we've heard and seen so far is accurate. The phones are expected to be made available for preorder on either March 1st or March 2nd, and they should be released in stores on Friday, March 16th.