A report a few weeks ago suggested that the Galaxy S9 and Galaxy S9+ will get exactly the same battery sizes as their predecessors. The news came from Brazil's ANATEL telecommunications regulator which published certification docs for two Samsung batteries. The documents did not mention the Galaxy S9 or S9+, but the batteries described therein did have the same capacities as the Galaxy S8 and S8+. It couldn't be just an unfortunate coincidence.
Now we have more reasons to believe that the Galaxy S9 will have a 3,000 mAh battery, while the Galaxy S9+ will get a 3,500 mAh battery. That's because replacement batteries are already on sale online.
Listed on Union Repair, the replacements for the Galaxy S9 and Galaxy S9+ batteries mention the same capacities as the documentation from ANATEL.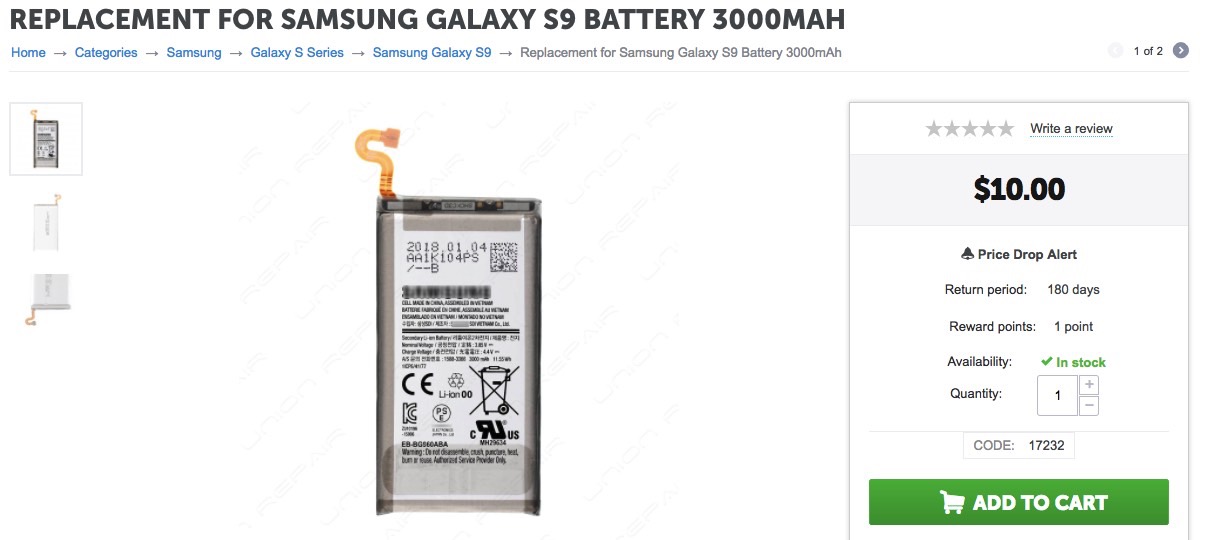 If this online repair shop is already ready to sell replacement phones for a phone family that doesn't launches for another four weeks, it surely knows something about Samsung's phones. The same site also sells a replacement for the Galaxy S9 charging port flex cable (at this link).
We'll still need confirmation from Samsung, but it looks like the Galaxy S9 and S9+ will have a 3,000 mAh and 3,500 mAh batteries, respectively. Like we said before, that doesn't mean battery life can't be improved, considering that the phones will get other components that will be more energy efficient than the parts used in the Galaxy S8.
Samsung will unveil the Galaxy S9 phones on February 25th, with in-store sales expected to start by mid-March.