Next year's top smartphones are supposed to ship with a brand new generation of processors — if all goes well — which should make them significantly faster than any smartphone or tablet launched in 2016. However, the first leaked benchmark for the next-generation Qualcomm Snapdragon 835 is troubling, because it seems to indicate next year's Galaxy S8 might not even be as powerful as this year's iPhone 7, let alone whatever new flagship phones Apple has planned for 2017.
Historically, Samsung phones have not been able to beat Apple's iPhone line when it comes to real-world performance tests. Same-year Galaxy S and Galaxy Note models never top iPhones released in the same calendar year. In fact last year, the Galaxy S7 and Galaxy Note 7 couldn't even top the older iPhone 6s in these tests, which speaks volumes for Apple's mobile chips.
The iPhones also beat Android handsets in benchmark tests from Geekbench and AnTuTu. The iPhone 7 is significantly faster than its predecessor and it outperforms every other Android phone out there.
But all these devices sport 14nm and 16nm chips, while next year's chips will be built on 10nm process technology. It wouldn't be unreasonable to expect that new Qualcomm and Samsung chips to perform better than the older A10 Fusion chip in the iPhone 7, right?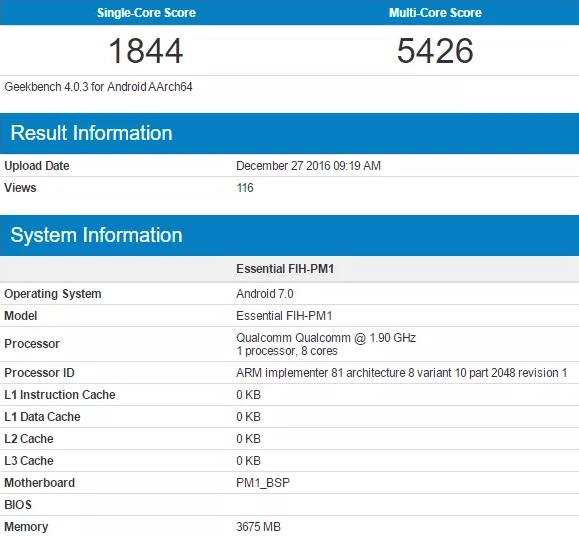 According to Phone Arena, a leaked Geekbench test of the Snapdragon 835 that's going into the Galaxy S8 shows a single-core score of 1844 and a multi-core score of 5426. That might seem impressive, but that's still not as impressive as the iPhone 7, which has an average score of around 3300 in single-core and about 5400 in multicore tests.
In fact, the purported single-core Snapdragon 835 score is within within reach of current Android devices. That's a bit concerning and could indicate that Qualcomm and Samsung still have a long way to go until they catch Apple.
Assuming this test is real, we'll point out the fact that we might be looking at Snapdragon 835 versions that aren't finalized (though it's a bit late in the game for significant modifications).