The Galaxy S8 leaks keep coming in, and this time around we're looking at a photo of what might be a fully functional prototype. Earlier on Tuesday, a video based on leaked CAD designs gave us our best look at the Galaxy S8 and Galaxy S8 so far. However, the video showed 3D renders not actual devices.
A new image found on Weibo by Android Pure features what seems to be an actual Galaxy S8. Only the bottom half of the phone is shown in the following image: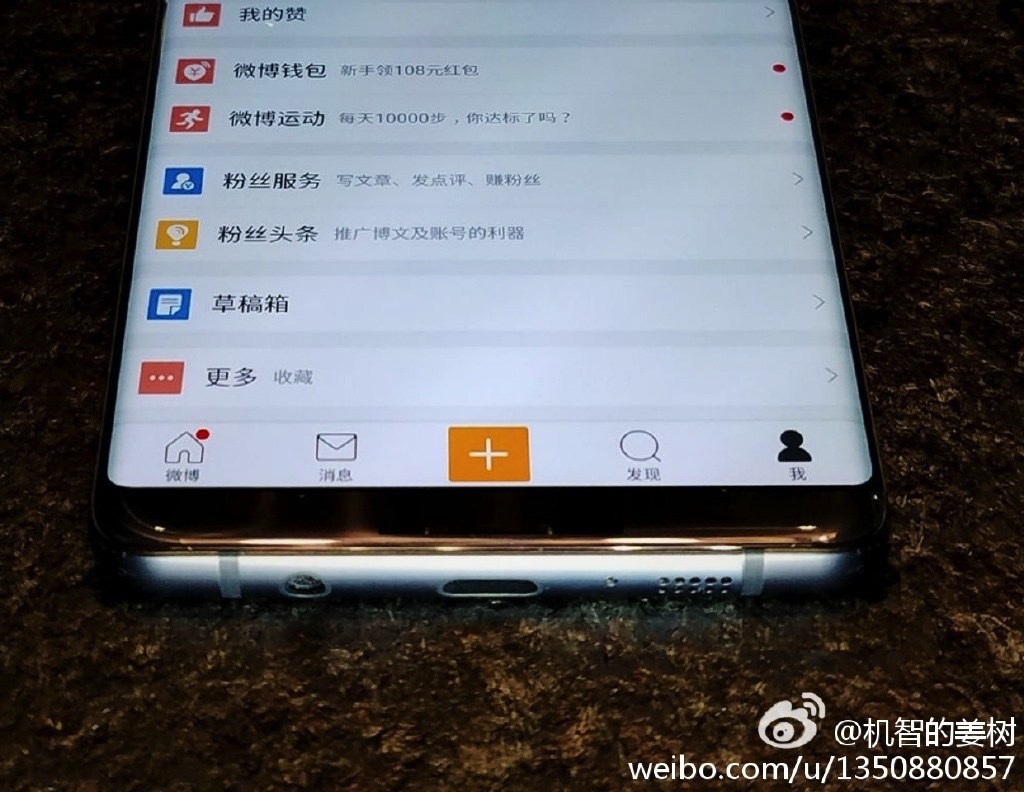 While there's no way of telling whether this is the real thing, certain design features do match previous leaks and rumors.
On the bottom, we can easily spot a 3.5mm headphone jack, USB-C port, and speaker. The bottom bezel is incredibly thin and lacks a physical home button and a Samsung logo. Antenna lines are also present on the bottom side. Finally, the screen has no side bezels at all and appears to be curved on both sides.
Given that the Galaxy S8 is still going to run Android, it's expected to sport the same navigation buttons found on any Android handset. It's unclear how they're supposed to be activated, but they do not appear in this particular image. The opened app takes over the entire display of the phone — and that's certainly not a bad thing.
Earlier this year we saw this leaked image that supposedly shows a functional Galaxy S8. It was somewhat contested at the time, but the image showed a phone that's similar to this fresh Galaxy S8 photo leak.
Samsung is expected to unveil the Galaxy S8 and Galaxy S8 Plus in late March, although the company might show a brief video of it during its MWC event this month. If this leak is indeed accurate, it's likely we're going to see other similar images pop up in the coming weeks.