Less than three weeks from today, Samsung's hotly anticipated Galaxy S8 and Galaxy S8+ will be official. The company plans to unveil its next-generation flagship smartphones at a special press conference in New York City on March 29th, and Android fans couldn't be more excited. Of course, it won't really be an unveiling in the traditional sense of the word — BGR already took care of that with a recent exclusive, and we've seen the upcoming new Galaxy S8 and Galaxy S8+ plenty of times since then. It will still be a relief to see the new phones shown off on stage in an official capacity though, because it will mean that we're one big step closer to their upcoming release.
Leaks and rumors will continue to flow right up until Samsung announces the Galaxy S8 and Galaxy S8+ three weeks from now, and the latest leak sheds some new light on just how incredible Samsung's Galaxy S8 and Galaxy S8+ designs truly are.
The Galaxy S6 was the first Samsung smartphones that featured a premium design to match its top-notch display and performance, as well as its flagship price tag. Earlier high-end smartphones from the South Korean giant had been made of thin plastics that looked and felt cheap compared to other premium smartphones like the iPhone. The Galaxy S7 further refined Samsung's S6 design, but the Galaxy S8 and Galaxy S8+ will take things to a whole new level.
As we saw in a series of photos exclusively published by BGR, the Galaxy S8 sports a bold new design that removes the oblong home button from beneath the screen and squeezes the ear speaker and sensors closer together above the screen. As a result, Samsung was able to substantially shrink the size of the bezels above and below its Super AMOLED displays. Couple that with curved sides that already feature almost no bezels, and you've got phones that comes closer than ever to realizing the all-screen design users have been clamoring for.
Of course, the benefit here isn't just the look of the phones. A new leak posted to Slashleaks shows how the size of the Galaxy S8 and Galaxy S8+ compares to other phones, and it's pretty shocking. Take a look: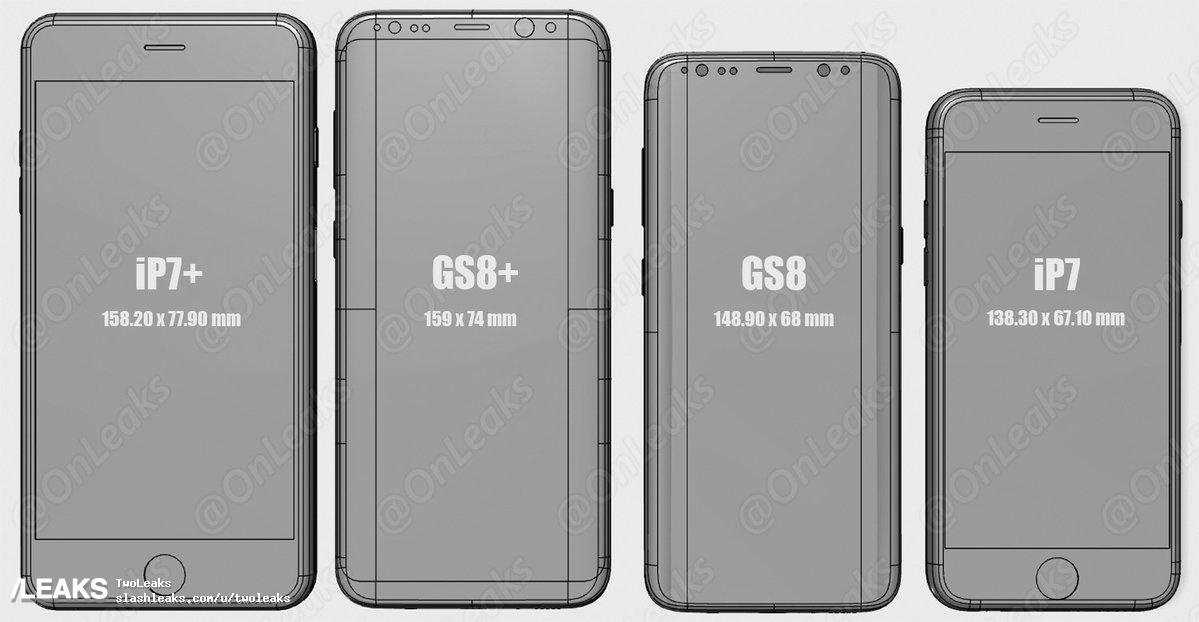 As we can see in the leaked renders, which are believed to be based on genuine schematics leaked from the factories that are building Samsung's next-generation flagship phones, the S8 and S8+ designs are incredible. On the smaller Galaxy S8, Samsung has managed to squeeze a 5.8-inch display into a phone that is roughly the same width and just slightly taller than the iPhone 7, which has a tiny 4.7-inch screen. Meanwhile, the larger Galaxy S8+ is roughly the same size as Apple's iPhone 7 Plus, and it features a massive 6.2-inch display compared to the 5.5-inch screen on the Apple phablet.
Here's another image that shows the Galaxy S8 and S8+ compared to other Samsung phones: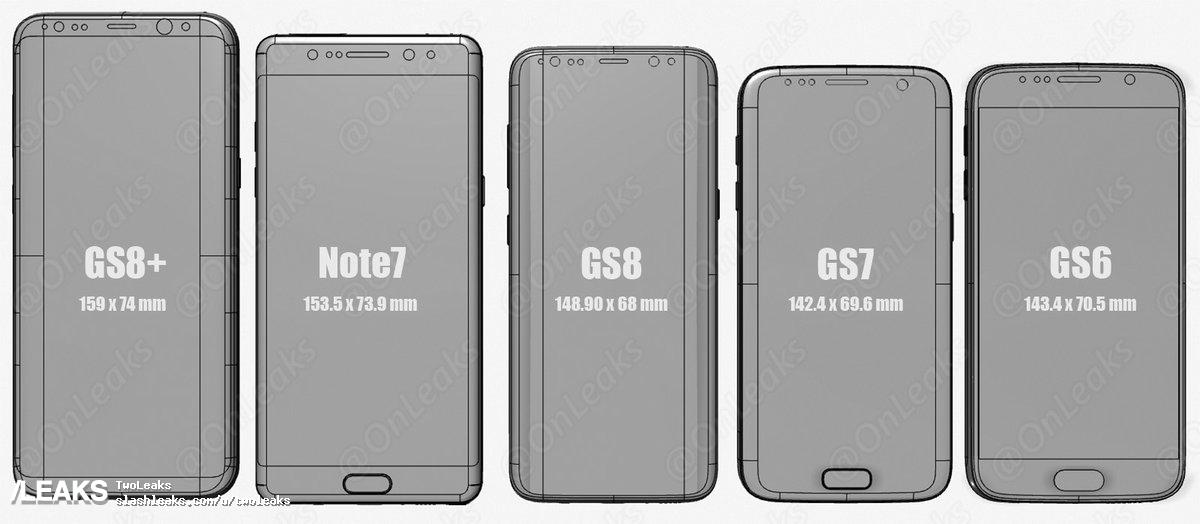 Samsung's next-generation Galaxy S8 and Galaxy S8+ are expected to be released on April 28th, a month after they're unveiled during the last week of March.