We only have about a month to wait until Samsung takes the wraps off the Galaxy S8 series, though we probably already know everything there is to know about the handset. The Galaxy S8 will have a brand new design, complete with a new curved display that's supposed to occupy nearly the entire front side. There won't be a home button, and the fingerprint sensor should be found on the back of the device, next to the camera. Furthermore, the Galaxy S8 will introduce Samsung's advanced AI voice-based assistant, Bixby, which will have its own dedicated hardware button.
What we still hadn't seen is a functional Galaxy S8 or Galaxy S8 Plus. But now a fresh leak takes care of that, revealing what the virtual on-screen home button and navigation menu might look like.
The images below come via Twitter from Ice Universe, who might be the same person who leaked similar things on Weibo in the past.
China protective film manufacturers exposure Galaxy S8 pic.twitter.com/8VOXpikUsc

— Ice universe (@UniverseIce) February 21, 2017
One of the photos shows what the Galaxy S8 looks like when it's turned on. Specifically, we get to see the Apps Edge applications on the right side of the handset, but also the home menu at the bottom.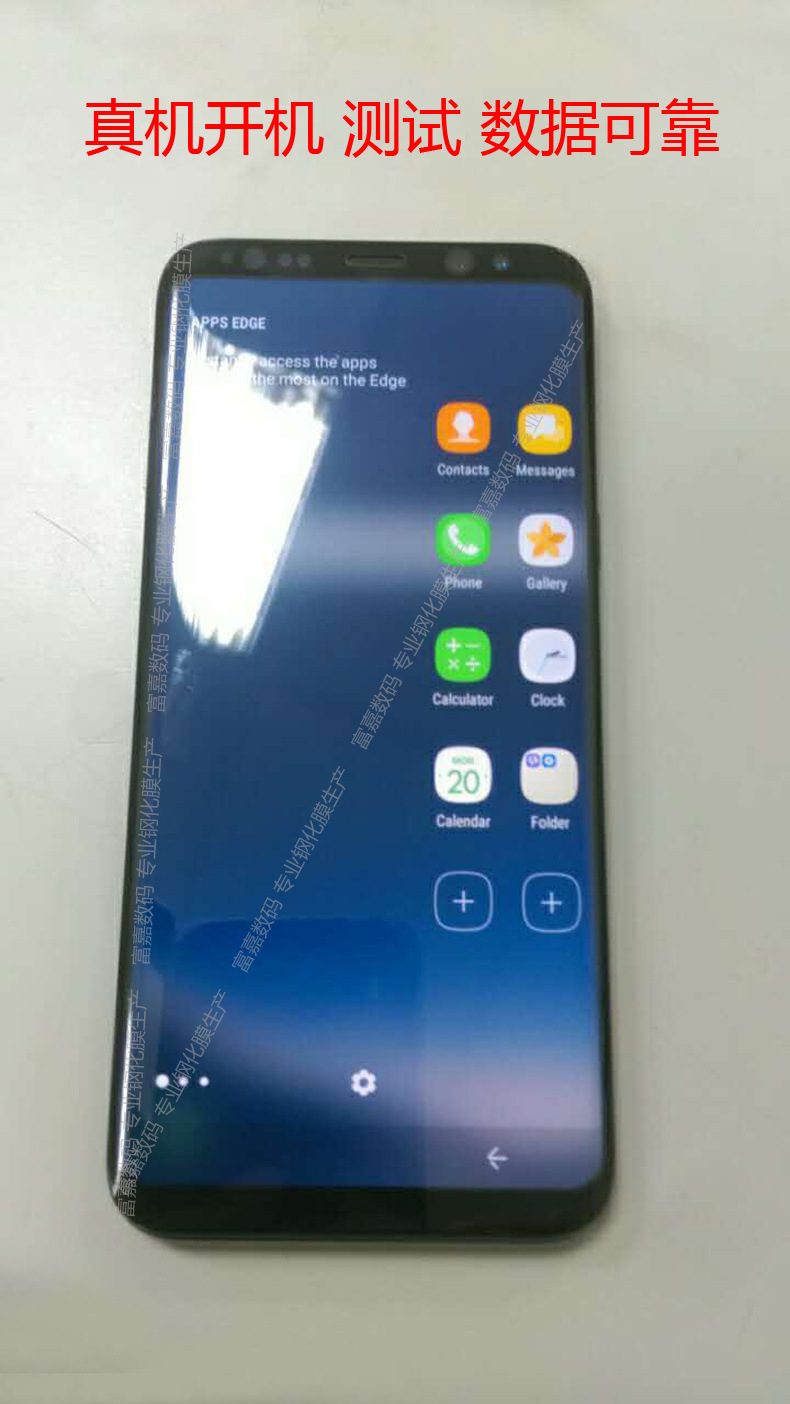 The design is clearly different from what you'd expect to see on an Android phone. There's some sort of action area at the bottom of the screen that might feature various on-screen buttons to help with navigation, likely in line with what's available on other Nougat phones. However, it appears that Samsung has further customized the navigation menu so that it fits with its new design. The back button, for example, is clearly seen on the right side of the phone.
That said, we're still looking at leaked images that can't be confirmed right now. They may depict a phone that looks very much like the Galaxy S8 we've seen in previous leaks and renders, but nothing is official until Samsung actually announces it.