The Galaxy S8 has "a screen without limits, except one: sidewalks." That's how SquareTrade ends its breakability test for the newly released phone. This is hardly the first Galaxy S8 drop test we've seen, and the results reinforce the findings shared by earlier tests. Moreover, becauseSquareTrade puts all smartphones through exactly the same paces to test their durability, this might be one of the best indications yet as far as indicating how durable the Galaxy S8 is compared to other phones.
The Galaxy S8 is the first phone SquareTrade tested "that's cracked on the first drop on all sides," the firm noted in its video. The Galaxy S8 and Galaxy S8+ are both made out of glass, just like their predecessors, but they performed significantly worse than last year's Samsung flagships.
In addition to dropping the phones using a robot. SquareTrade also tumbled the phones and dunked them in water to test out their durability.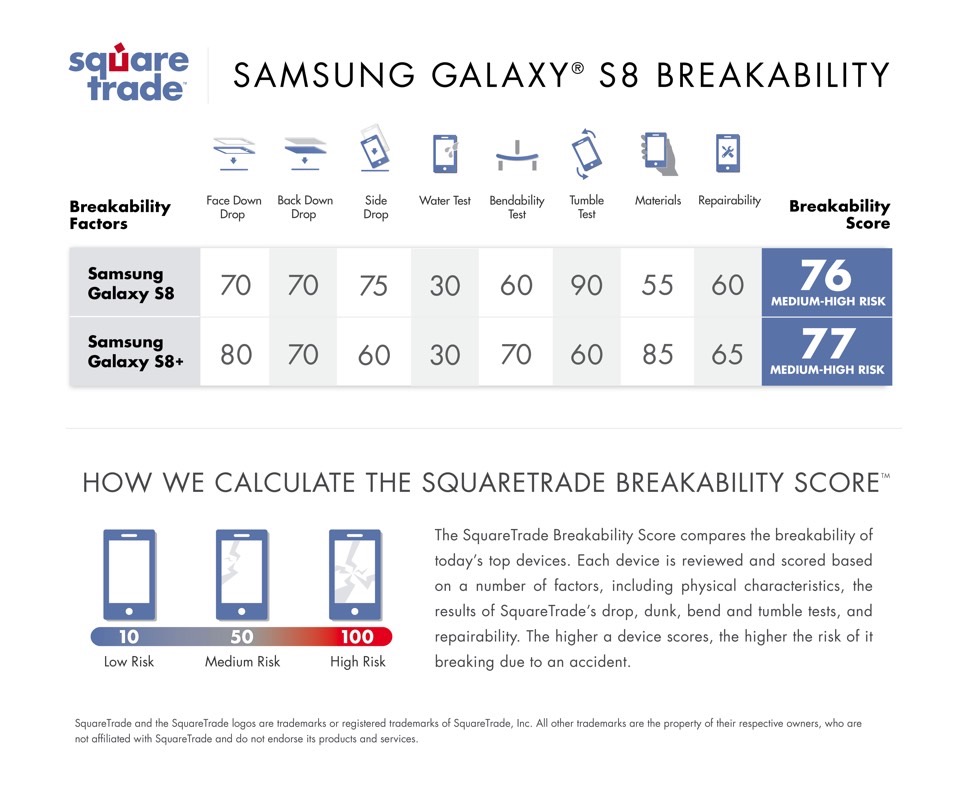 While the display may crack easily and the handset isn't easy at all to repair, the Galaxy S8 is still a very attractive device for buyers.
"We found that 89 percent of Samsung owners reported having a positive view of the brand despite recent controversies, and 36 percent plan on buying an S8 in the next six months," SquareTrade's global creative director Jason Siciliano said. "Just don't drop it."
Long story short, you're definitely going to want to protect your new Galaxy S8 or Galaxy S8+ with a good case. Check out the full SquareTrade video below.