The Galaxy Note 8 will be unveiled in about a month, which means it's the talk of the town right now in Android universe. We know the handset will represent a bigger Galaxy S8 version that will feature additional features including a dual rear camera on the back and a built-in stylus. We've also seen countless leaks showing the phone's purported design. But, just like with the iPhone 8, there are two kinds of leaked images out there, the good and the bad kind.
The iPhone 8's design that everyone hates seems to be history, as Apple chose not to place a fingerprint sensor on the rear.
The Galaxy Note 8's "ugly" design is the one that shows an all-screen handset with asymmetrical top and bottom bezels. A steady stream of images, including a design posted by well-known smartphone leaker, show a top bezel that's a lot bigger than the Galaxy S8's — here's @OnLeaks' Galaxy Note 8 render posted in late June: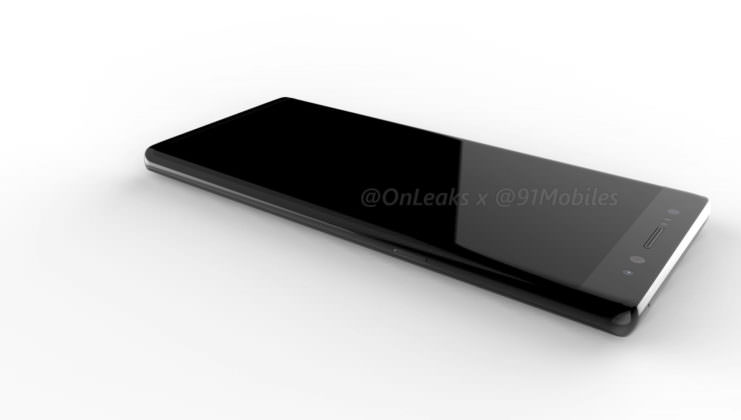 If this is the actual design, what would be the purpose of such a top bezel? We have no idea. But a Chinese case maker used exactly the same design in a marketing image that made it's way to SlashLeaks :
A picture showing the rear side of the phone also matches the @OnLeaks CAD-based design:
Almost every other Galaxy Note 8 render you'll find online right now shows a Galaxy S8-like design, which is exactly what we want from the phablet.
Samsung will unveil the Galaxy Note 8 in late August, with the phone expected to launch in select markets by early September.