Leaks and rumors surrounding Samsung's upcoming new Galaxy Note 8 have been trickling out for months now, so it might seem like we know everything there could possibly be to know about this new phone. As we learned late last week, however, the hot new Galaxy Note 8 still has a few secrets left that haven't yet been revealed. What's even more interesting, perhaps, is it looks like there may have been some last-minute design changes at Samsung. As a result, the Galaxy Note 8 that the company unveils late next month apparently won't look exactly like the renders we've seen leak time and time again over the past few months.
Don't worry though, because a new set of leaks likely shows us exactly what we should expect when Samsung executives take the stage in August to unveil the Galaxy Note 8.
Two fresh new leaks hit the web over the past couple of days, and they might be our best look yet at what the Galaxy Note 8 actually looks like. Sure, we've seen plenty of leaks over the past few months that have given us a clear view of the Note 8, but reports suggest that Samsung made some last-minute changes before the Note 8 entered mass production.
Long story short, the Galaxy Note 8's display will no longer feature the same Infinity Screen design as the Galaxy S8 and Galaxy S8+, if these reports pan out. Instead, the slopes on either side of the screen will be even sharper, and the corners of the display won't be as rounded as they are on the Galaxy S8 duo.
Here's a new render from Twitter user Ice Universe that seemingly shows us what we can expect when the phone is revealed by Samsung next month: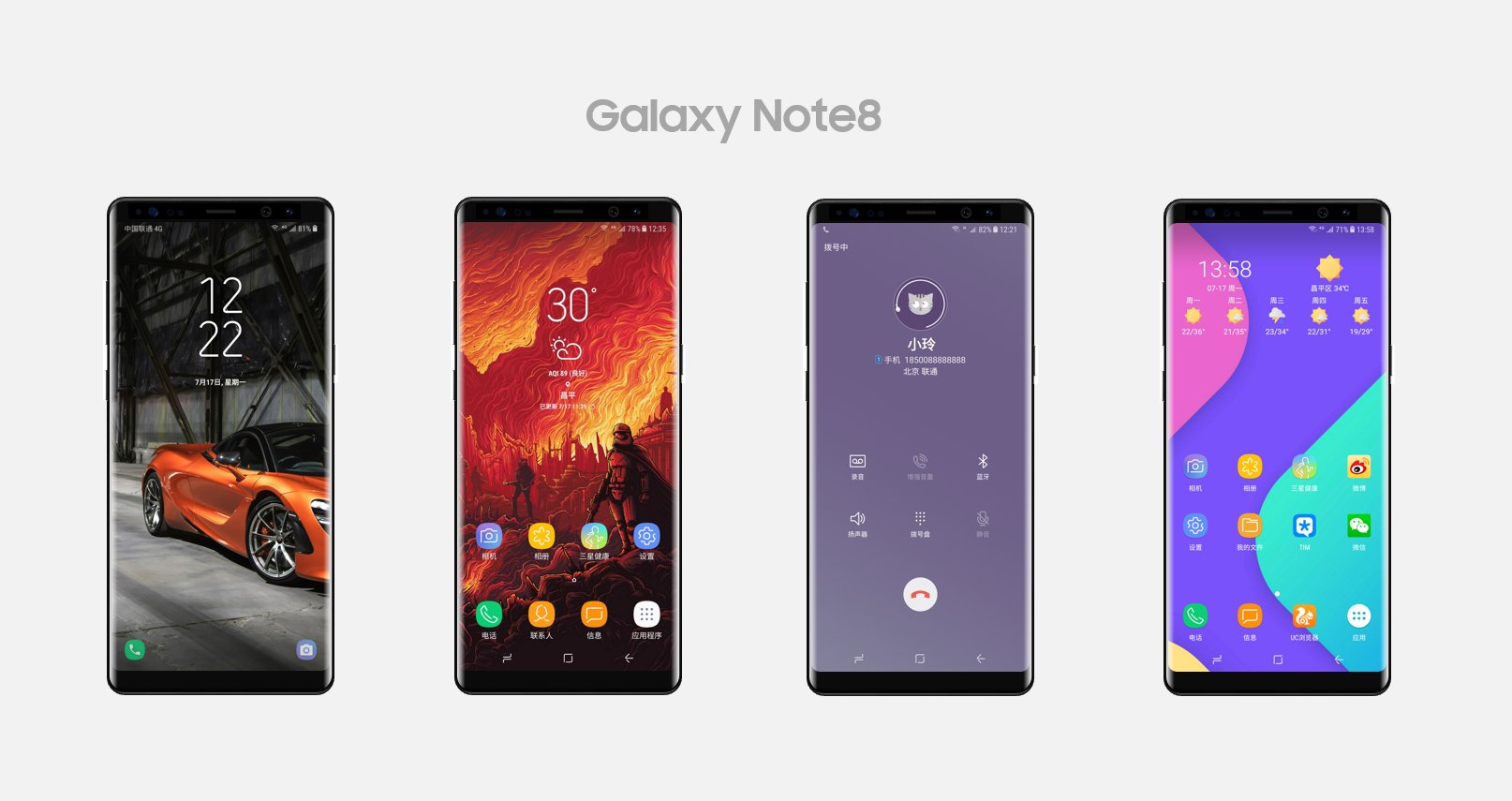 This particular user has a pretty decent track record when it comes to leaks, so it's possible that these renders are indeed a good representation of what to expect from the Galaxy Note 8. The phone is expected to be unveiled in late August at a press conference in New York City, and it should be released a few weeks later in September before Apple's new iPhone 8 hits store shelves.
Here's another render, this time from smartphone skinner dbrand. It doesn't show the new display design, but it sure does make Samsung's upcoming new phablet look incredibly sleek: