Details surrounding Samsung's upcoming Galaxy Note 8 smartphone have been leaking out for months now, so it seems like we know everything there is to know about the phone at this point. We know that it'll feature an updated Infinity Display design similar to the Galaxy S8, but with an even larger screen and possibly even a better screen-to-body ratio. We also know it'll be powered by Samsung and Qualcomm's latest mobile processors, and it'll have even more RAM than the Galaxy S8 and S8+ from earlier this year. We know there's a dual-lens camera around back alongside a fingerprint sensor, we know there will be an upgraded S Pen stylus built in, and we know the phone will be unveiled in late August.
Indeed, we know just about everything there is to know at this point. Since information has come from so many different sources, it's highly unlikely that there will be many surprises left when Samsung unveils the phone at a press conference in New York next month. That said, a new leak from a reliable source suggests that there still may be a few secrets left to be revealed.
Last year's Galaxy Note 7 was by far the sleekest and most capable smartphone Samsung had ever created back when it was released, but we all know about the phone's untimely demise. Here's a photo of the phone from 2016: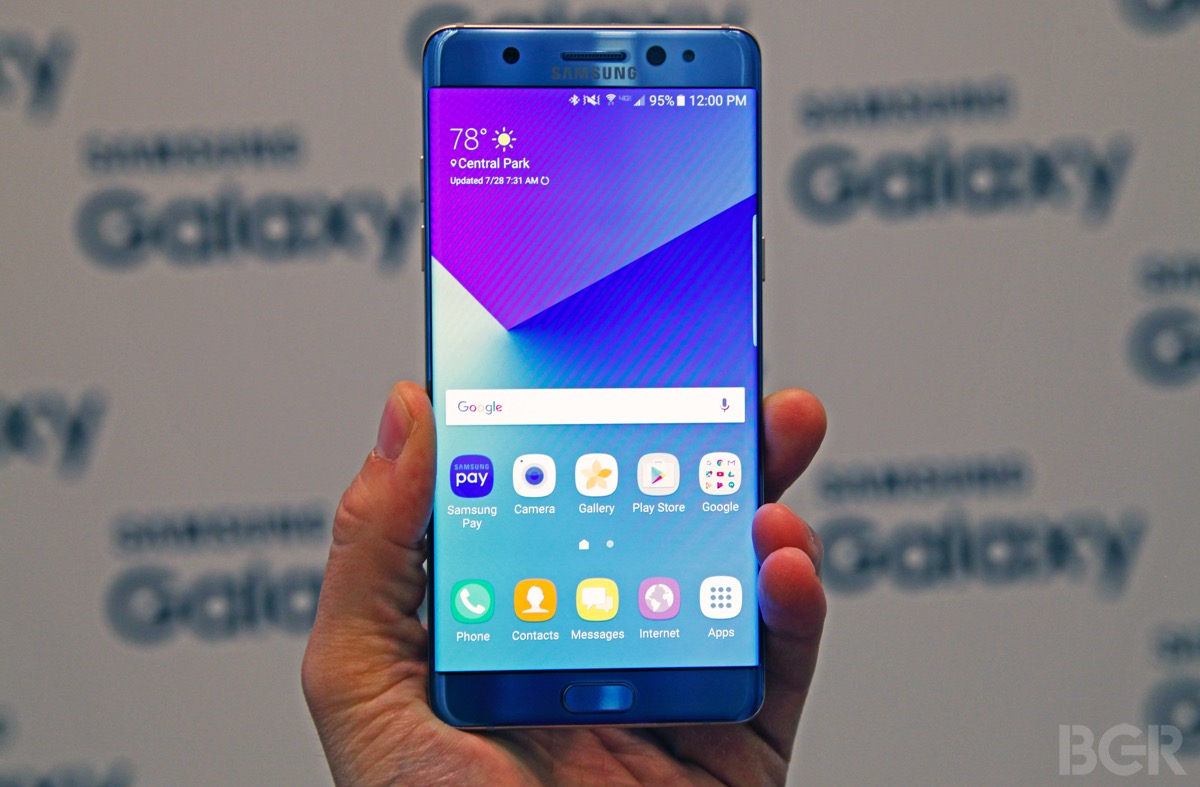 Take a look at the top bezel on the phone, above the screen. You'll see an oblong opening for the ear speaker, of course, and then there are three additional cutouts for the front-facing camera, an iris scanning camera, and an ambient light sensor. The second component mentioned there has become a new staple in Samsung's flagship smartphone lineup, and we expect to see it that feature in the Galaxy Note 8 as well. But let's take a look at a Galaxy Note 8 screen protector that just leaked on Friday: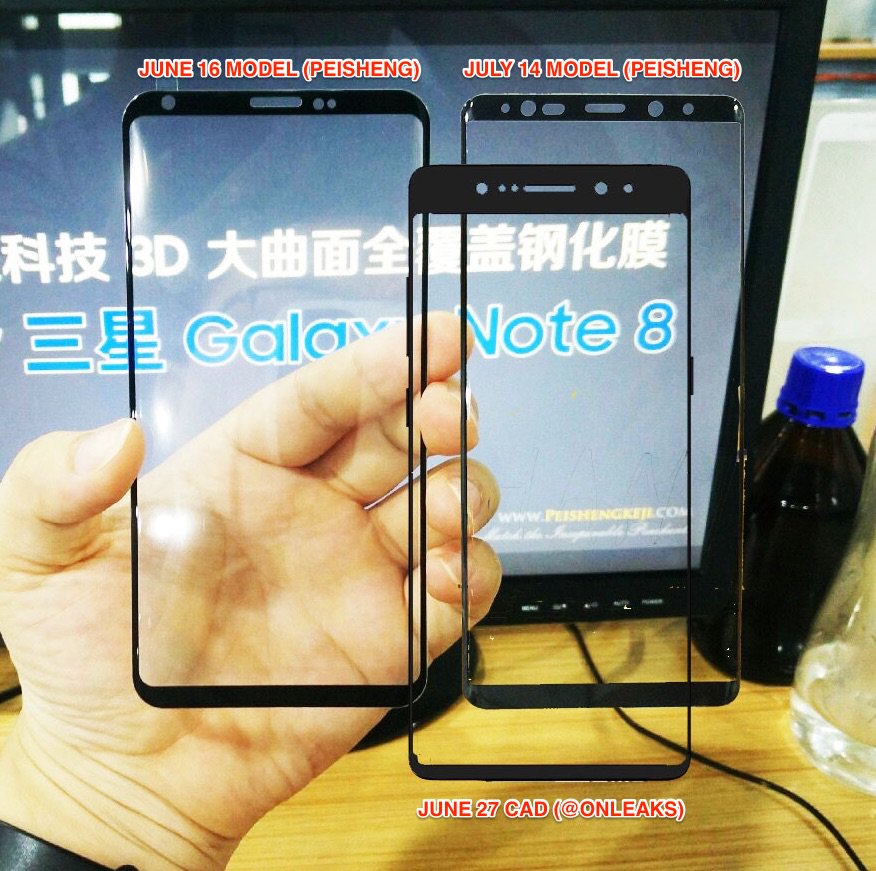 This photo was posted to Twitter early Friday morning by @OnLeaks, a source with a good track record, and it shows the progression of leaks over time. The screen protector on the far-left is from June 16th, the CAD drawing in the front is from later that month, and the protector in the back-right is from today.
It's interesting to see the progression as new information emerged, and the screen protector in the back on the right-hand side is believed to represent Samsung's final Note 8 design. But look at the top bezel compared to the Galaxy Note 7 from last year. There are two additional cutouts now, making a total of six including the speaker, and there's no confirmation yet as far as what additional sensors they might be intended for.
Will we simply see a reconfiguration of the seven cutouts on the Galaxy S8? Are there new or updated sensors in there that will enable upgraded or even brand new features? We won't know for sure until Samsung unveils the phone next month, but our interest is certainly piqued.