A fresh Galaxy Note 8 leak seems to reaffirm an earlier report that said the new Samsung flagship will not have what will probably turn out to be the signature feature of the iPhone 8. Earlier rumors had suggested that the Note 8 and iPhone 8 would be on par in this particular area, so this news will definitely be disappointing for many Samsung fans.
Posted on SlashLeaks, the following images show alleged Galaxy Note 8 schematics. The drawings indicate the phone will have a dual lens camera and dual flash camera on the back, as well as a dual speaker system — one speaker is placed on the bottom, while the second one is found at the top.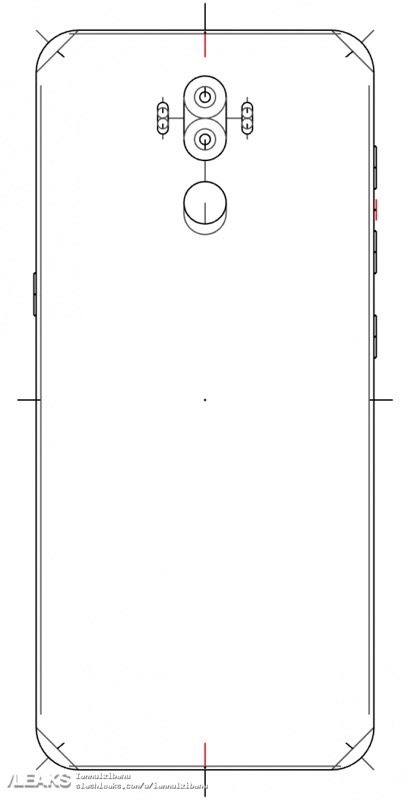 The schematic indicates the phone will retain the 3.5mm headphone jack, and there's an S Pen stylus opening as well. All elements on the bottom side appear to be perfectly aligned as well.
But there's one disappointing feature on the back of the handset, a circle that can only be a fingerprint sensor. Many reports said with the Galaxy Note 8, Samsung would achieve something it wasn't able to do in time for the Galaxy S8: the fingerprint reader would be built into the display. But last week, an anonymous Samsung exec said the Galaxy Note 8 won't have the feature, suggesting the phone will use a rear-facing fingerprint sensor.
As a result, the iPhone 8 may be the only widely available smartphone that ships with a fingerprint sensor under the display this year. Even for Apple that's not an easy task, according to multiple reports, and it may lead to launch delays. But while Apple might have also considered placing the Touch ID sensor on the back of the phone in the past, the most recent iPhone 8 rumors suggest the sensor will be found on the front, integrated into the display.
Both the iPhone 8 and Galaxy Note 8 should feature all-screen designs.