Less than a week after the US government formally issued a recall for Samsung's Galaxy Note 7 smartphone, the phone maker has launched a new website that will allow Note 7 owners to check and see if their phone needs to be replaced.
DON'T MISS: Exploding Galaxy Note 7 handsets are apparently Apple's fault
In order to determine whether or not your phone has a faulty battery, head to Samsung's official safety recall webpage, where you will find a box in which to input either your phone's IMEI or Serial number. To find this number on your Note 7, go to Apps > Settings > About Phone or General Management > Status > IMEI information or Serial number.
If your phone is affected, contact the retailer or carrier where you purchased your phone immediately and tell them you would like to participate in the exchange program. Otherwise, you'll see a message that says the following: "Your device is not in the list of affected devices and is not subject to this recall."
In addition to setting up the tracker, Samsung has also introduced a green battery icon in a software update that will only apply to new Note 7 devices that aren't affected by the battery issue. Here's where you'll see the new green icon: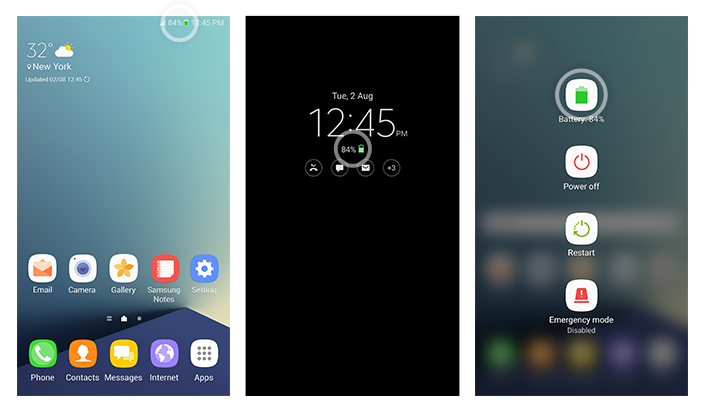 Finally, Note 7 owners will be able to check and see whether or not they have a new device by looking for a black square on the packaging:

If you are concerned that your Galaxy Note 7 might have a faulty battery, be sure to check using the safety recall website as soon as possible.