The Galaxy Note 7 is going to be one of the hottest and most expensive phones you'll be able to buy this year. The phone should offer an even better overall performance than the Galaxy S7 devices, thanks to better processors and more RAM. The phablet is supposedly shipping with an improved stylus, and will feature an iris scanner, a feature not seen on many mobile devices. But one of the most exciting features of the Galaxy Note 7 concerns a feature that's usually taken for granted, and really noticed when it's absent.
Top Prime Day deals:
Samsung Curved 55-Inch 4K Ultra HD TV for $650
Amazon Fire TV Stick for $25
Xbox One Bundle for $270
The Galaxy Note 7 might feature a reinvented microSD slot that could accommodate Samsung's fastest microSD cards, the UFS 1.0 cards that were unveiled just a few days ago.
Why is it so exciting? Because the new cards will deliver speeds that match SSD performance, or five times what, the best microSD cards can offer. Samsung did not explain it properly in its press release last week, but the company told BGR the new UFS 1.0 cards require a new slot – they have a slightly different design when compared to microSD cards – and a processor that can handle external UFS storage.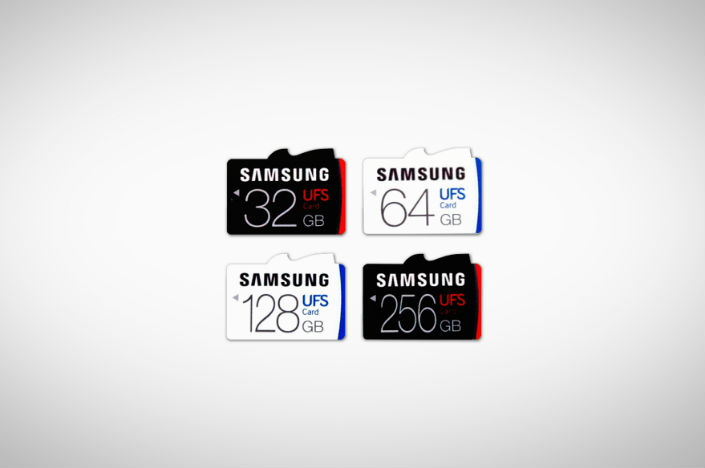 Samsung, however, will not make the old microSD cards obsolete just yet. The company told Droid-Life that it already created a hybrid microSD-UFS slot that could house both types of cards.
"The new UFS cards are not compatible with the current microSD card socket," Samsung said. "However, we have developed a socket design that can support both UFS cards and microSD cards. We are working with different partners in the industry on this integration for next-generation devices."
The company did not spell it out that the next Galaxy Note model will have expandable storage that supports the new UFS memory, and we don't expect it to confirm it anytime soon. But the fact that UFS microSD cards were announced before the upcoming early August Galaxy Note 7 launch and the fact that it confirmed it created a socket design ready to support both the new and the old seem to be indications that the new phablet might offer users access to the fastest memory cards in town. And that's one feature to get immensely excited about, as it can pave the way for an even faster mobile experience.