Ransomware might be a real problem for Windows users, but it's not an issue for Apple devices unless they happen to be jailbroken. However, a new ransomware-like con is targeting unsuspecting iPhone users, as hackers have figured out how to harness the power of Find My iPhone to try to fool users into handing out a fee for supposedly restoring access to their phones. While hackers have not actually blocked access to your phone and no ransom should be paid, you still should find time to secure your Apple ID and all your other online accounts.
DON'T MISS: Leaked video shows a real iPhone 7 in action for the first time ever
Dutch site AppleTips says that hackers are looking to fool people into paying a ransom for restoring access to their devices, even though access was never blocked to begin with. They do it by logging into Find My iPhone with their Apple IDs, where they can post messages that appear on the locked screen.
"This device is locked. Unlock 50$. Email for details: helpappledevice@gmail.com," a message might read. And it can sound quite scary. However, users can still unlock their devices by using the password used to lock it, without paying any ransom.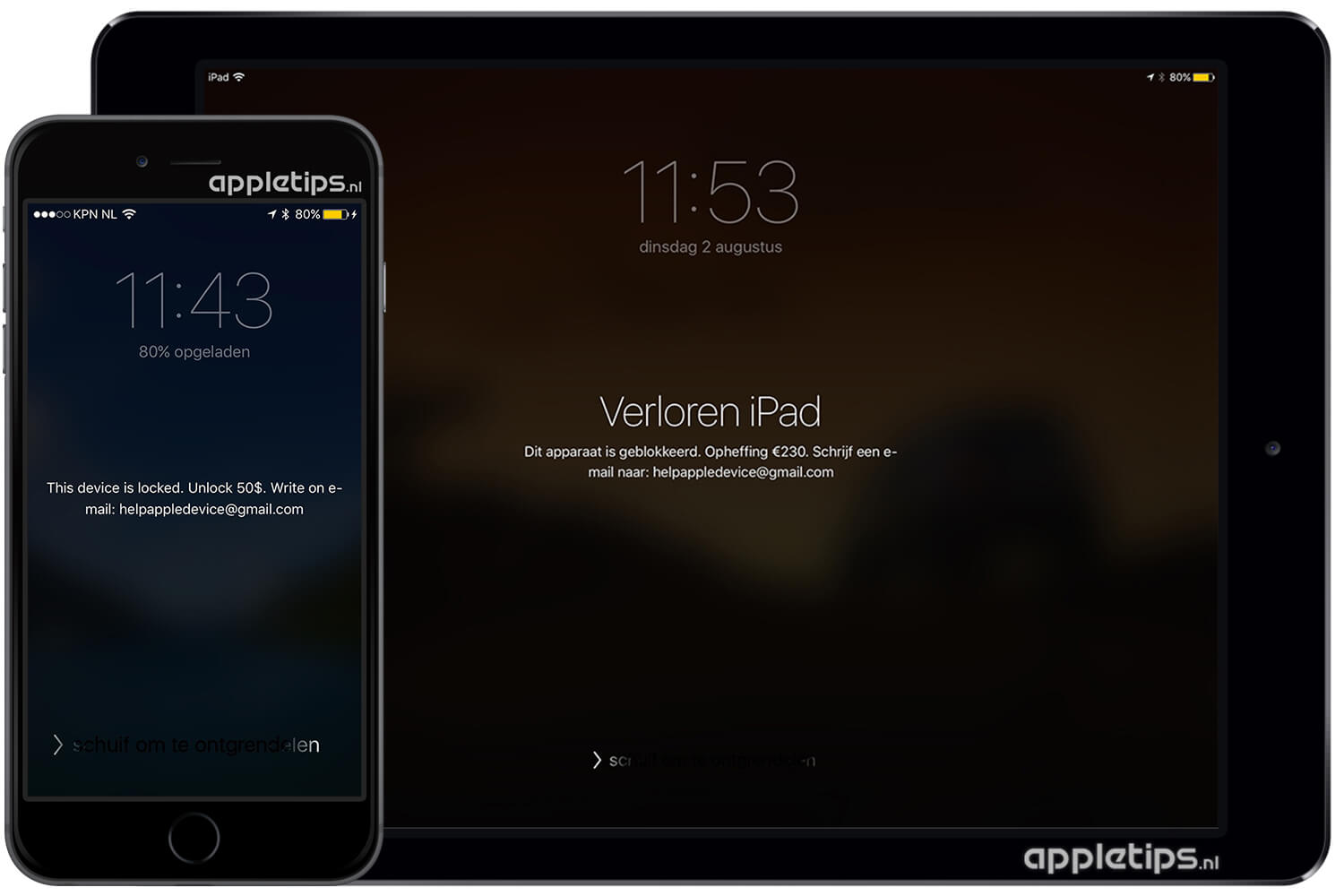 How did the hackers steal the Apple ID credentials required to pull off this con? They may have done it using phishing techniques – in which case the user is to blame. Or they may have simply tried username and password combinations from the countless hacks that hit major companies and online retailers – in this case, the user is still to blame for recycling usernames and passwords. Apple, however, was not hacked.
Fixing the problem is quite simple: just change the password to your Apple ID account, and maybe enable two-factor authentication while you're at it. After that, make sure you modify the passwords to other online accounts that share the same credentials as your Apple ID. And stop using the same password over and over!