The first foldable phones are already here. Well, one is available for preorder from a Chinese vendor most of us haven't heard of before, and the other one ihas yet to receive a proper launch, although Samsung showed it on stage while talking about its novel Infinity Flex screen and One UI software a few weeks ago.
Come next year, a slew of foldable handsets from various phone makers will flood the market, with companies like Huawei, Xiaomi, Oppo, and LG rumored to be working on their own foldable handset designs. But not all of next year's phones are likely to sport glass display, which is what we've to come expect from smartphones.
That's because glass can't bend like plastic, and a foldable display will be opened and closed thousands of times during its lifetime. However, Corning is already developing its own Gorilla Glass that can easily bend, but we have no idea when this particular type of glass cover will hit the market.
Corning has been making glass for smartphones for years now and has a history of making glass products spanning dozens of years, so it knows a thing or two about producing protective glass for all sorts of devices. And now that smartphone makers plan to sell foldable devices, Corning is willing to push the envelope even further.
"To go to a tight bend radius, you have to go to a glass that's much, much thinner than what you have today and some of the glass we have in our laboratory is thinner than a human hair," Corning technology director Polly Chu told CNET.
Corning's ultra-thin prototype measures just 0.1mm and can bend almost in half like a piece of paper, around a radius of 5mm — the following image shows the curved glass in action.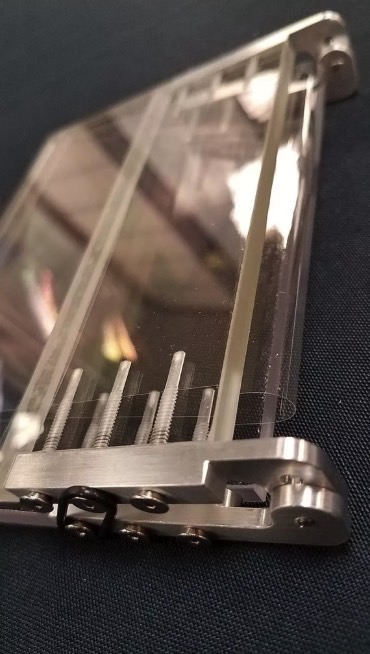 Samsung is using a transparent polyimide cover material instead of glass for the foldable handset, and others will revert to plastic. But plastic can scratch a lot easier than glass, and may experience color changes over time. Glass is more durable, feels better to the touch, and doesn't change colors. However, it doesn't bend as easily.
While Corning is exploring the new foldable products, it's unsure what their future is, which explains why there's no telling when glass covers will be available for foldable handsets:
"The foldable opportunity is a little bit of a moving target now because the use case isn't quite and the form factor isn't quite clear," Corning Gorilla Glass vice president John Bayne said. "Until these things start to manifest themselves and become more clear we'll have to innovate in different material options in the glass space to see what the right product is … and time our development accordingly."