I remember when Clubhouse hit the scene in 2020 and became the go-to place to join large-scale audio conversations. Tons of influential people began hosting live chat rooms where anyone with a Clubhouse account could join and listen in on live conversations between a host and anyone else in the room that they wanted to invite to talk. It was a timely social experience considering that it launched shortly after the start of the COVID-19 pandemic.
Other social media companies immediately started creating clones of Clubhouse. Twitter (it was Twitter at the time) launched Spaces — Spotify launched Greenroom — both were basically ripoffs of Clubhouse. However, the live audio chat room space eventually started to falter over time, and everyone started to feel the pain. Clubhouse fell from popularity into obscurity. Spotify eventually turned Greenroom into Spotify Live in 2022 and moved it into the main app before shutting it down completely earlier this year. Twitter Spaces, while still popular when someone like Elon Musk goes live, is otherwise largely unused.

Clubhouse seems to have figured out that this business is not sustainable and has decided to make a major pivot. In a blog post titled "The New Clubhouse," the company has announced that it is "evolving Clubhouse to be more like a messaging app" with the introduction of its new Chats feature — a voice-only group chat room with just your friends.
To picture a Chat, imagine if your group texts and your Instagram Stories met at the park, talked for hours, became best friends and fell in love. 9 months later, they gave birth to a new way of keeping in touch – one that lets you hear your friends' voices, meet their friends, and spend less time typing. If "social messaging" were a thing, that's what it would be.
Clubhouse says that its Chat feature is better than group texting because not only is recording yourself talking faster than typing, but it is also much more personal. While I agree with the company on both of these counts, I don't think my boss will enjoy me recording or listening to my Chats at work, so I may need to stick with texting at least some of the time.
Chats are much faster than text, so your groups share more – more color and stories, more nuance, and more off-the-record stuff that they would never spend the time to type up. Chats are also transcribed automatically and translated into your language, so you can read them on the go, and even talk with friends-of-friends who speak different languages.
Voice makes them more personal than text. With text, you get information. With Chats, you can hear your friends laugh, sense when they seem tired or sick, smile when they get animated, and look at their faces when they're talking. You actually get to know people. And if you like, you can sing to them.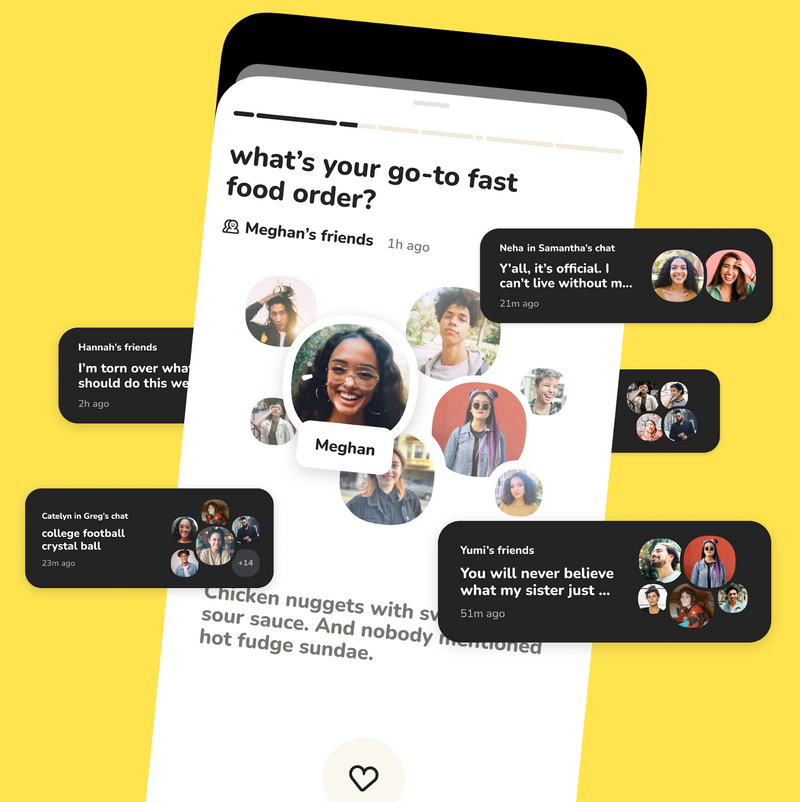 While the company says that its Live feature, which creators used to connect with tons of followers, isn't going away, today's update does note a shift in what Clubhouse sees as its future. Instead of being a replacement for talk radio, it's looking to take on texting as a whole. That's incredibly ambitious. Even the company agrees, saying in its blog post that "it's a big bet, and we hope we're right…"
The new update to the Clubhouse app is now live in both Apple's App Store and Google's Play Store so, if you want to give "The New Clubhouse" a go, feel free to download the update now and try it out! I'm actually curious about how good the group chat experience is, although I feel like I'll struggle to get my friends, who still haven't moved on from Facebook, to jump all of the way over Instagram and Twitter to Clubhouse.