Fantastical is one of the great calendar apps for iPhone, iPad, and Mac, and the company that makes it, Flexibits, decided to fix one other Mac problem.
Meet Cardhop, an app that's meant to make contacts great again on the Mac.
The default contact management app on the Mac isn't great, so Flexibits created a new app for that. As you can see in the video below, importing new contact data and retrieving information is a breeze when using this smart app.
Cardhop resides in the menu bar, from where you initiate plenty of actions. Search appears to be a key feature, as it lets you find information about contacts and groups, get directions to someone's house, and even add new entries. Yes, the app knows you want to add a new contact when you type a name that's not in the database.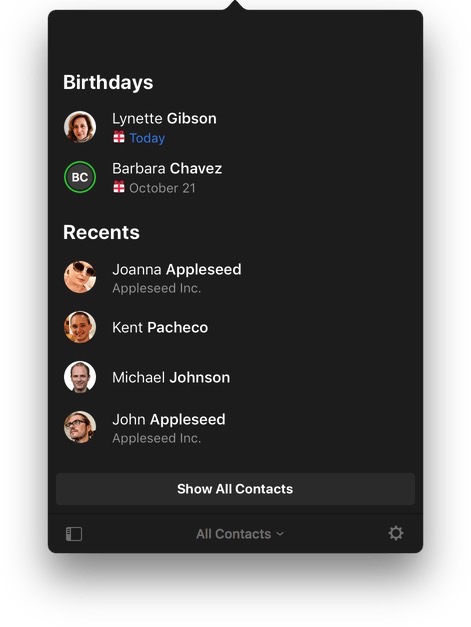 What's great is that the app will take all the information you want to add to a contact and place it in the appropriate categories. Just paste the data in that search bar, and Cardhop does the rest.
The app will let you place calls from the search app, and the call will be placed on the iPhone if you're also an iPhone user. Similarly, you can type "email Sarah," and the email app will open up with the contact's email address filled in.
The best way to see all these features in action is the following video. You'll quickly understand why Cardhop may actually be a contacts app that you'll want to use:
CardHop also works with iCloud, and it'll sync your contacts between Mac and iPhone. If you use other contact management apps, it can sync with those as well.
Finally, the app also lets you add notes about your contacts, so you know exactly who's who in your list.
The app is available as a free download, but you only get to use it for free for three weeks. After that, it costs $14.99 if you're lucky enough to get the launch deal, or $19.99.