This is a sponsored article, and all content and opinions expressed within are of the author.
After wowing the crowds at CES 2023, the BLUETTI EP900 home energy system is finally ready to be released in the United States. The design represents an exciting step forward in energy storage systems, and it can be integrated with solar panel systems to reduce or even completely remove your reliance on the grid.
BLUETTI's EP900 inverter is the brains of the operation, and it can be combined with multiple B500 batteries. The result is a modular system with up to 39kWh of capacity that can store backup power for your home, hold energy from solar panels, and even sell electricity back to the grid.
I live in an area of the Northeastern United States where power outages are all too common. As a matter of fact, with the weather now heating up, I actually had to sit through a brief blackout at one point while I was writing this article.
Here in my area of Northern New Jersey, we don't have quite the same issues with our power grid as some other areas, like Texas. But this region is so densely populated that the grid is constantly being strained to some extent.
Then, in addition to the problem of this area being so jam-packed full of people, we have very harsh weather to contend with. Spring weather typically only lasts for a few weeks. It then gives way to summer, often including week-long stretches where daytime temperatures reach into the 100s and never dip below the mid-90s.
Winters can be even worse. It's not uncommon to go for days or even a week without electricity when a severe winter storm hits my region.
With all that in mind, you can understand why my interest was immediately piqued when BLUETTI unveiled its new EP900.
BLUETTI EP900 energy storage system
The BLUETTI EP900 inverter is the central component of this game-changing, end-to-end energy storage system.
Coupled with multiple B500 expansion battery packs, this system can pack enough backup power to keep your whole home running for days during a blackout. Or, you can add it to an existing solar roof panel setup or install new solar panels on your roof. That way, you can build an on-grid or even off-grid system that completely eliminates your reliance on public utilities.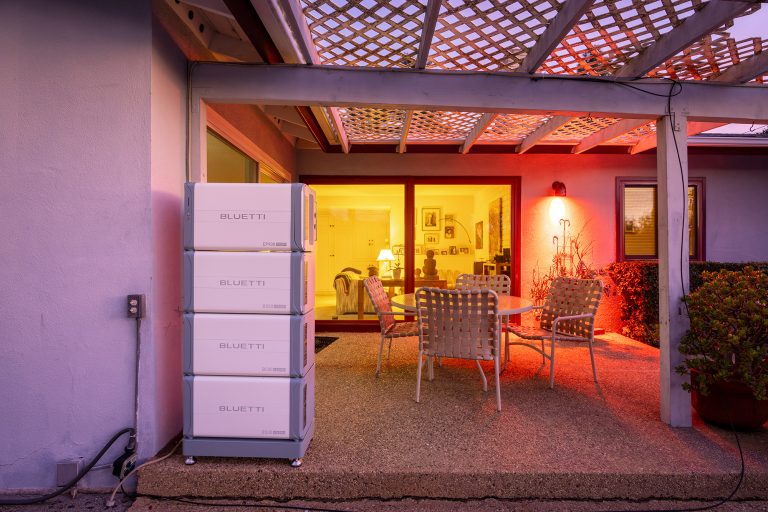 Also of note, the entire system is IP65 so you can install it outside without having to worry about rain, snow, or other elements.
Battery backup or off-grid living
The EP900 provides up to 9kW of pure sine wave output power as a battery backup solution. BLUETTI's intelligent stackable modular design supports multiple B500 expansion batteries.
With two B500 batteries, the system has a capacity of 9.9kWh. The BLUETTI EP900 and B500 energy storage system can then be expanded to support a capacity of up to 39kWh with eight B500 batteries connected to the system.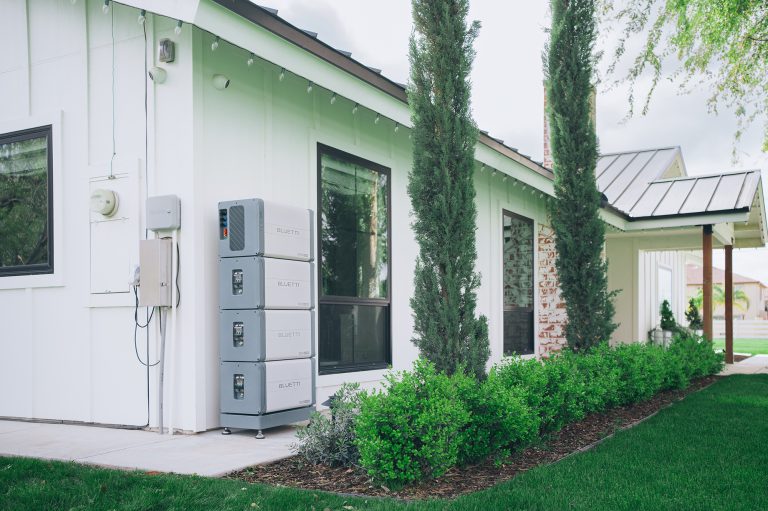 Each B500 adds an additional 4.9kWh of capacity to the system, up to a maximum of 39kWh. That's enough to power even a large home for several days in the event of a blackout.
I certainly could've used a system like this when Hurricane Sandy hit my region, and I lost power for almost a week.
Everything is controlled from the BLUETTI app, which has a nifty design that improves the system's overall usability. There are also some great advanced features, such as the ability to have the system only draw power during off-peak hours when energy costs are cheaper.
Then, when electricity costs increase during peak hours, the BP900 will automatically power your home using the energy you have stored. You'll never have to pay peak electricity rates again.
For those of you with solar panels on your roof, the EP900 system is compatible with most new and existing solar setups. That way, you can store energy created by the solar panels and reduce or even entirely remove the need to draw power from the grid.
BLUETTI's solution also lets you sell electricity back to the grid to offset your electricity costs or make money if you're operating at a surplus. That's great news for your wallet and also for the environment since you'll be using more sustainable energy.
With the BLUETTI EP900 home energy storage system, you'll save thousands of dollars on energy costs over the lifetime of the system. You'll also be helping the planet by reducing your reliance on fossil fuels.
And finally, you'll never have to worry about keeping your lights on and appliances running during a blackout.
Availability
The BLUETTI EP900 energy storage system will be made available for purchase beginning on Wednesday, May 24, at 6:00 PM PT.
At that time, only 100 systems will be made available. Each launch package includes one BLUETTI EP900 inverter and two B500 battery modules.
BLUETTI's two-battery setup retails for $11,999, but there's a special launch deal available for a limited time. The first EP900 systems will be available at a discounted price of $9,999. That's a 17% discount and a terrific price for such an advanced and versatile energy storage solution.
Of note, only 100 systems will be available at launch.
BLUETTI EP900 & B500 specs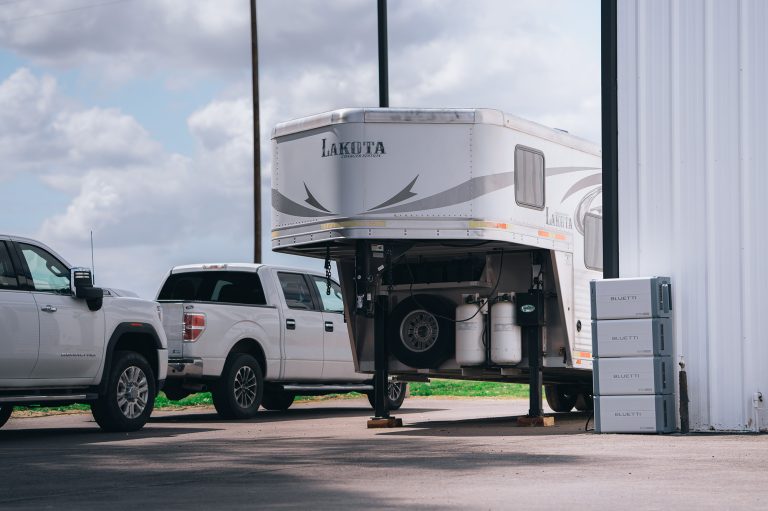 EP900 Inverter
Scalability: With 2~4 B500's (From 9.9KWh~19.8KWh)
App Control: BLUETTI APP via WiFi or Bluetooth
Protection Grade: IP65
Noise: ≤50 dB (A)
Working Temperature: -4℉~122℉ / -20℃~50℃
Relative Humidity: 5%~95%
Durable design: Built to last with a 10-year warranty
The EP900 is encased in a durable and corrosion-resistant aluminum alloy. It comes with an IP65 rating to resist water splashes and dust. It utilizes the safest LiFePO4 batteries, which have a lifespan of at least ten years. Moreover, it comes with an advanced BMS that prevents short circuits, overcharging, and other potential hazards.
BLUETTI also provides a ten-year warranty to guarantee hassle-free use.
B500 Battery
Battery Type: Lithium Iron Phosphate Cells (LiFePO4)
Rated Capacity: 4960Wh
Usable Capacity: 4464Wh
DOD: 90%
Short-circuit Protection: Yes
Protection Grade: IP65
Noise: <25dB
Operating Temperature:

Charging: 32~104℉
Charging: -4~104℉ (Inverter connects to the grid)
Discharging: -4~

Storage Temperature:

-4~104℉/At least one charge cycle per month
32~95℉/At least one charge cycle every six months

Working Humidity: 5%-95%
Working Altitude: <2000m
AC (grid-tied)
Output Power (240V): 9kW
Wiring: L1 / L2 / N / G
Voltage: 120VAC / 240VAC
Output Current: 37.5A × 2
Input Frequency: 60Hz
On and Off-grid Switching Time: <10ms
Safety features:

Anti-islanding Protection
Output Overcurrent Protection
Short-circuit Protection
Over-temperature Derating
Over-temperature Shutdown
AC (off-grid)
Output Power (240V): 9kW (Note: 7.6kW with 2 B500)
Output Voltage: 120VAC / 240VAC
Output Current: 37.5A × 2
Input Frequency: 60Hz
Safety features:

Output Overcurrent Protection
Output Short-circuit Protection
Over Temperature Protection