watchOS 10 has been previewed during the WWDC 2023 keynote. Besides redesigned Watch Faces and apps, Apple is also introducing two custom options for this new operation system: Snoopy and Palette. Over the years, the Cupertino firm has brought new Watch Faces, whether with a new operating system or an Apple Watch model.
Now, as Apple celebrates the tenth version of watchOS, the company is bringing Snoopy to everyone's watches. With that, users can enjoy animated Mickey, Toy Story, and Snoopy characters when they check the clock.
With this Watch Face, available with watchOS 10, you'll be able to see Snoopy and Woodstock reacting to the weather and even get active with you. That said, if it's rainy, Snoopy will acknowledge that – and if you are waking up early, the beloved character will just hate that.
For Palette, Apple says you can see time as a range of beautiful colors that shift throughout the day by using three distinct overlapping layers.
In a press release, the company explains a bit more about both Watch Faces in watchOS 10. "The Palette face depicts a time in a wide variety of colors using three distinct overlapping layers, and as the time changes, the colors on the display also shift." That said, you'll be able to combine the Palette Watch Face with several of Apple's current bands for the watch.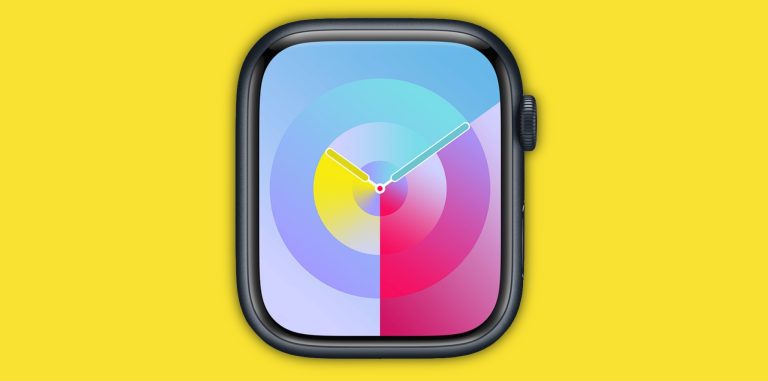 Additionally, the company says the beloved comic strip Peanuts comes to life on Apple Watch with a new watch face featuring Snoopy and Woodstock. "The characters interact and play with the watch hands, react to the weather conditions in the area, or even get active when the user does a workout."
A public beta of watchOS 10 will be released in July, with the official version available later this fall to all users. BGR will bring all the details regarding these watch faces as we learn more about them in the future.