Apple has officially revealed the upcoming Apple Watch Ultra 2 at its September event. The new smartwatch is an upgrade to its biggest and most powerful smartwatch and will arrive with many of the same features as the Apple Watch Series 9, including the new double-tap function, which lets you control apps by tapping your finger and thumb together.
The Apple Watch Ultra 2 is built to be the most rugged and adventurous smartwatch that Apple has ever made, and it comes with all of the features you'd expect to, as well as the upgraded S9 SiP. The S9 provides a more powerful ultra-wideband processor, which allows for more precise location features, including the ability to locate your iPhone much easier.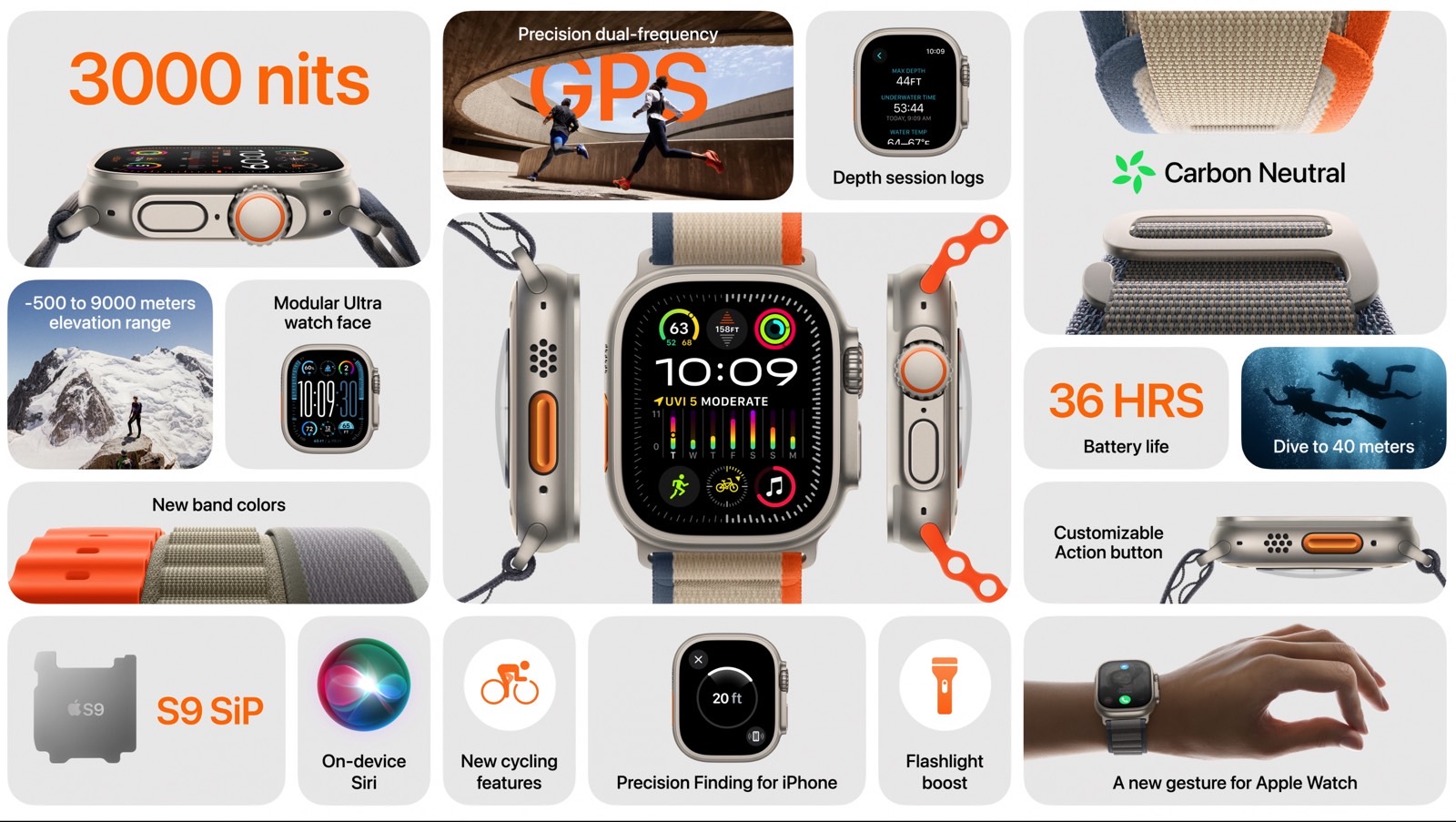 The Apple Watch Ultra 2 will sport the same 36 hours of battery life as the original, with up to 72 hours running in low power mode. This is also one of Apple's first carbon-neutral devices, at least when paired with Apple's new bands.
The Apple Watch Ultra 2 will be available for $ 799, and will launch with the new Modular Ultra watch face and a customizable Action button. You'll also be able to take advantage of precision dual-frequency GPS, and a completely new display architecture means an upgraded brightness of 3,000 nits. Cyclers and runners will also find new features to track their workouts and progress.
On-device Siri will also make interacting with your watch easier, even when you aren't connected to the internet. You can now talk directly to Siri to provide information about your health, including tracking when your period starts, as well as when you take medication, how you slept, and more.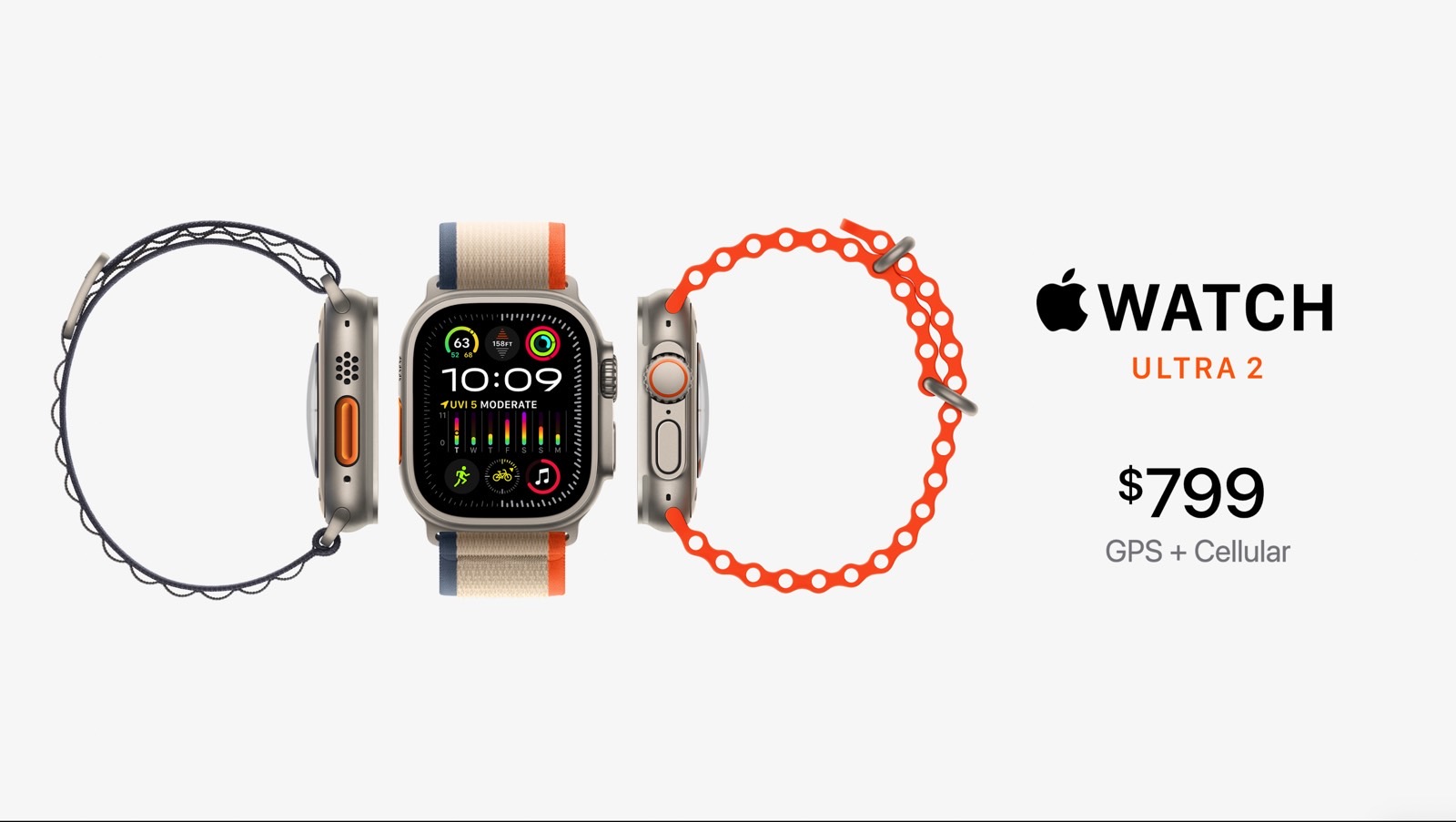 You can preorder the Apple Watch Ultra 2 starting today. Apple's strongest and most rugged smartwatch yet will be available in stores on September 22.