It's the weekend before Apple's massive iPhone 8 press conference, but that doesn't mean the leaks are over. Someone close to Apple leaked the iOS 11 GM software, the golden master that will be preinstalled on all new iPhones launching next week. As expected, iOS 11 contains a slew of details about the upcoming iPhones, but also about other Apple products that are about to become official. iOS 11 GM tells us the LTE Apple Watch is real and offers us a few details about its features and design changes.
It's 9to5Mac that got early access to iOS 11 GM, uncovering some of the remaining secrets for Tuesday's presser.
As you can see in the video embedded at the end of this post, the Apple Watch app built into iOS 11 reveals plenty of details about the LTE Apple Watch.
The device will have almost the same design as the Apple Watch Series 2 and Series 1 before it. But it does have one notable standout feature, a new Digital Crown design that comes with a red tint. If that looks familiar, that's because Tim Cook used to wear an Apple Watch with a red Digital Crown a few years ago, though it's unclear whether that was also an LTE Apple Watch.
But how do we even know this is an LTE Watch? Just look at that watch face. In the middle, you can observe the cellular signal dots found on any iPhone running iOS 10 right now. In the top left corner, there's a phone complication.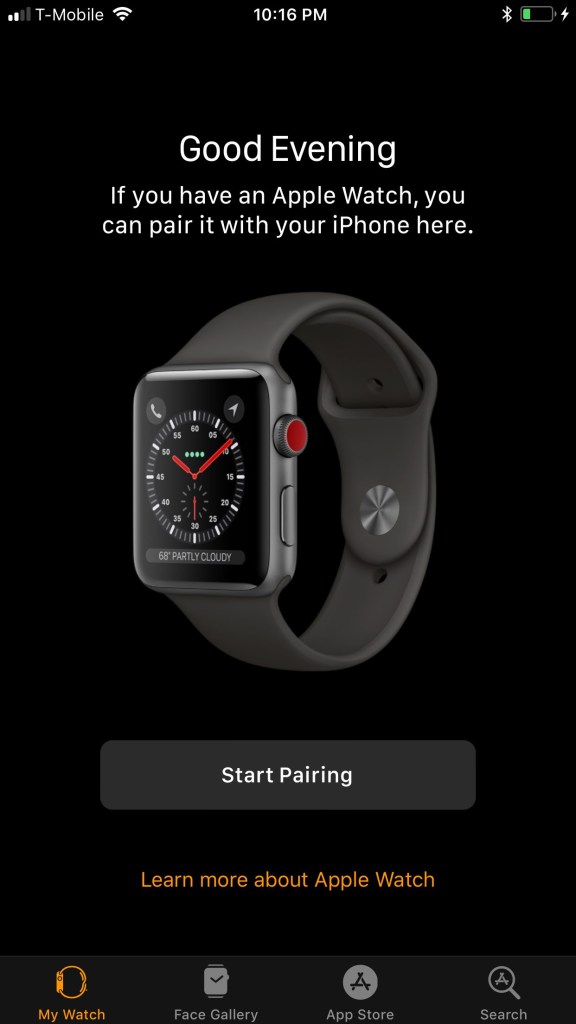 If that's not enough, check out the following image as well, which shows the Control Center of the device. It features a button to toggle the cellular signal just like the iPhone's Control Center. Also interesting is the button that shows the iPhone 8's design complete with the top notch.

So now that we know we're looking at an LTE Apple Watch, how will the device work? Digging through the Apple Watch GM, the same 9to5Mac discovered that the Watch will use the same number as the iPhone.
Setting up the cellular connection will be a seamless step, the leak indicates, as the system will automatically detect the iPhone's plan. However, iPhone users will need a special Apple Watch plan from their carriers. The firmware suggests mobile operators may offer promotional discounts for Apple Watch plans, but you'll have to pay extra cash to use the feature.