The Apple Vision Pro might feature 1TB of storage. That's according to people who had access to spatial computer versions that are in the wild. As a reminder, Apple has started shipping Vision Pros to developers so they can build and test apps for the new device. The company has strict security measures in place to prevent leaks, but we all know that never really goes according to plan.
Still, as a future Vision Pro owner, I certainly hope that storage will start at 1TB. And it's not just because this Apple computer costs a minimum of $3,499.
French blog iPhoneSoft says that someone who had access to the Vision Pro found the storage detail in the device's settings app. The person inspected not one but two devices. Both Vision Pro models came with 1TB of storage.
It's unclear what sort of storage options the Vision Pro will offer when it's released to the public. But I'd expect it to be on par with what's available on MacBook Air and Pro models. As for RAM, expect unified memory like we get on all Macs with M-series chips.
Apple never disclosed the Vision Pro specs during the gadgets' announcement at WWDC 2023. I speculated at the time that the Vision Pro would feature at least 16GB of RAM and 256GB of storage. I might have been wrong on both counts, as this isn't your traditional Mac despite running on an M2 System-on-Chip (SoC) from Apple.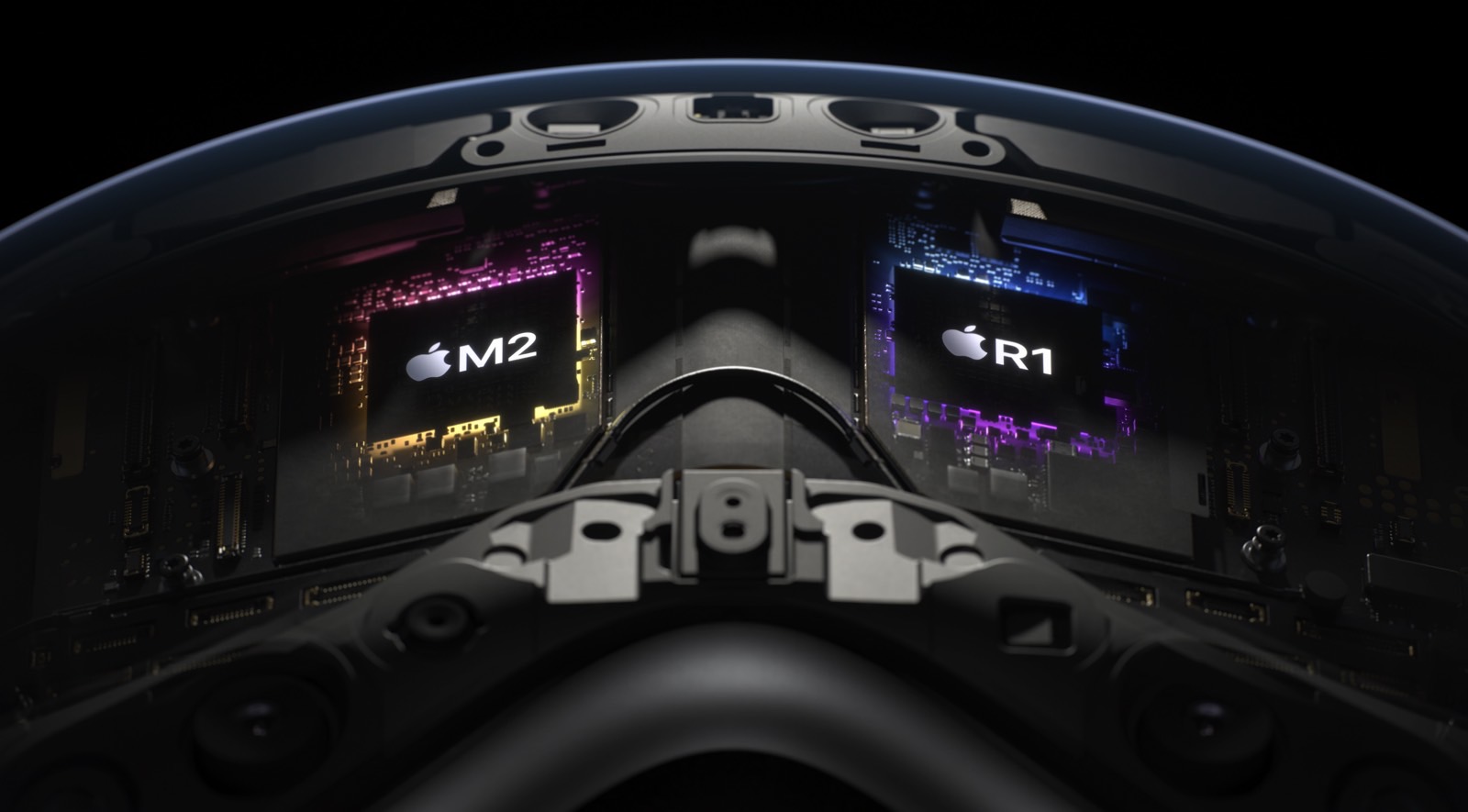 The M2 is just one of two SoCs on board the Vision Pro. It'll handle the bulk of the experience, from running visionOS to 3D apps and those fancy new photography modes the Vision Pro makes possible. A brand new Apple R2 chip will also process the sensory information from the cameras and microphones surrounding the Vision Pro.
This will allow the Vision Pro to deliver a great computing experience while continuously tracking your eyes and hands, and projecting one over billion pixels per second to the displays with a lag of less than 12 milliseconds.
My point is that the chips alone aren't enough. They need RAM to process that information, as well as continuous access to storage. I'm only speculating again. But this all shows that the Vision Pro will be a lot different than a MacBook Air, despite sharing the same M2 chip.
That's why 16GB of RAM and 256GB of storage might not be enough for the device. Remember that Apple will continuously upgrade the Vision Pro experience in the coming years. But you won't be able to upgrade the hardware. I highly doubt that a Vision Pro 2 will launch a year after the first model. Not that you'll want to upgrade a $3,499 gadget every year.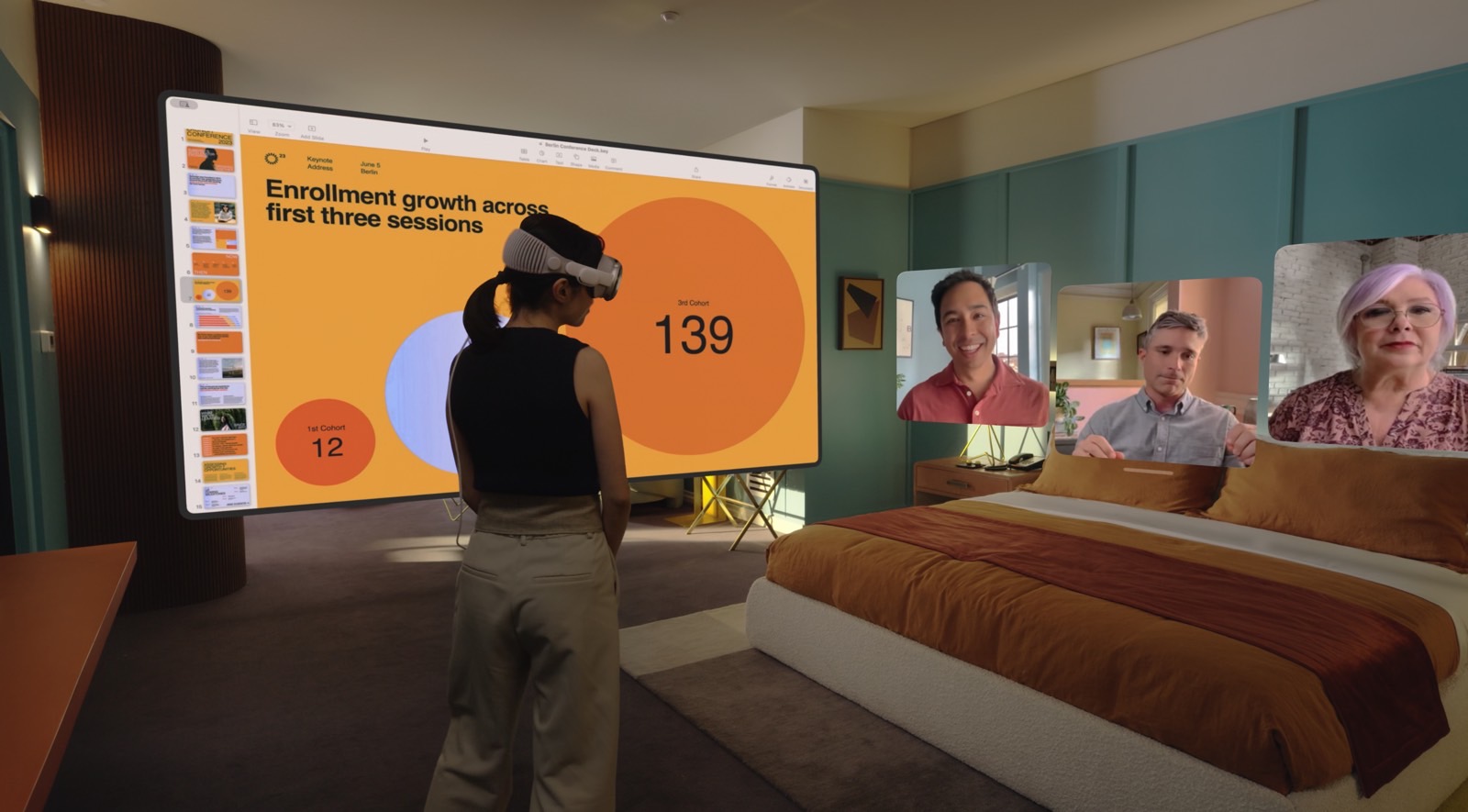 We also told you that the Vision Pro might explain why the iPhone 15 Pros are going up to 2TB of storage this year. Those might be the only handsets that can take spatial photos and videos, like the Vision Pro. This speculation is based on rumors concerning the iPhone 15 Pro's LiDAR camera. Spatial imagery, whether it's taken on Vision Pro or iPhone, should consume plenty of storage.
Also, that price tag might compel Apple to bump memory and storage on the base model just for marketing. Having 1TB of storage for the cheapest model would certainly lead to some good buzz.
Then again, the Vision Pro in the wild are developer units. They might ship with more storage than commercial versions so that developers aren't constrained when creating new apps. You cannot add a portable SSD to the Vision Pro to increase storage. You already have to carry a battery around in your pocket, after all.
Whatever the case, I expect Apple to sell different Vision Pro models when it comes to memory and storage combos. It does the same thing with its Macs and iPads. iPhones are also differentiated by storage and memory, although Apple doesn't mention RAM at any point in its marketing materials, let alone the buying experience.