Last July, Emojipedia introduced update 15.0 with new emoji suggestions. While it was expected that Apple would add them to iOS 16 last year, it's only with the latest iOS 16.4 version that the Cupertino firm is bringing new emoji.
While the last two versions contained 334 and 112 emoji recommendations respectively, update 15.0 contains only 31 figures. And by the way, this is the first time no people figures are being added. The highlights here in this update include a donkey, jellyfish, hair pick, and a khanda.
In addition, there are tons of other interesting emojis included with iOS 16.4. At long last, we are getting an official high-five emoji. For years, the "folded hands" emoji has doubled as an expression of praying and giving someone a high five. Soon, you'll have a much better and more accurate way to express excitement. Users will also find a shaking face, maracas, a flute, and a goose.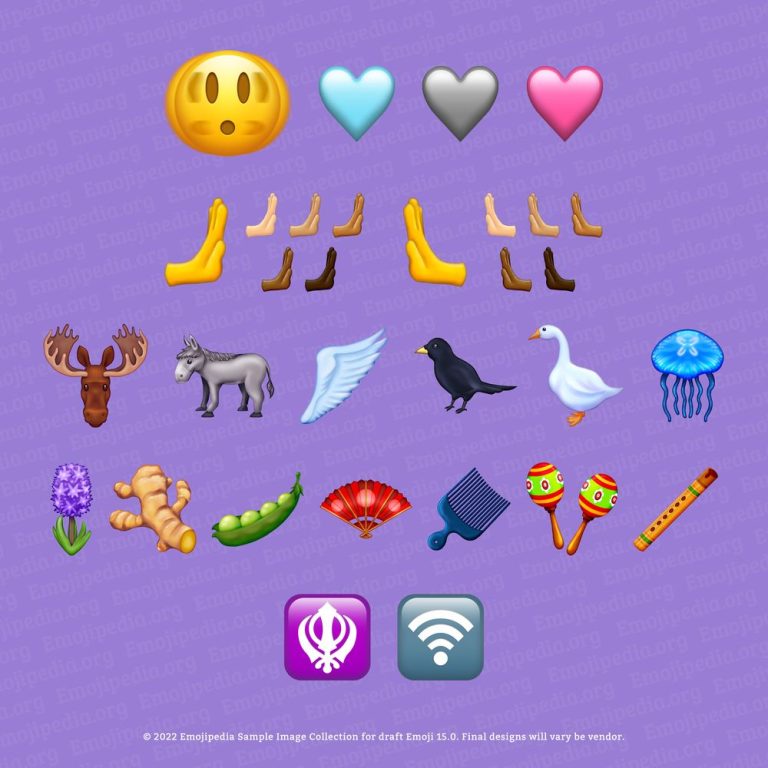 Although iOS 16.4 adding new emojis isn't as exciting as when Apple introduced Live Activities, Stage Manager, or the Freeform app, this is one of the best ways to make users update to a new operating system, as people love new emojis.
Unfortunately, beta testing of iOS 16.4 just started, so it means users will have to wait a few more weeks to finally get their hands on a stable version of this operating system.
Developers and public beta testers can only send emojis to people running iOS 16.4, macOS Ventura 13.3, and watchOS 9.4. Other users will only see a question mark or no emoji until they can update these versions.
BGR will let you know once we learn more about iOS 16.4 and all the features it will bring to users.