Marvel delayed most of its MCU Phase 5 and Phase 6 titles in mid-June, with one big exception. Deadpool 3's release date was moved up by several months, with the film now scheduled to premiere in May 2024. That happened during the writers' strike, and the move made sense. Deadpool 3 was already in production, and Marvel knew it would be done in time. Then again, so was Captain America: Brave New World, which switched places with Deadpool 3.
Now that the actors have started their own strike, Deadpool 3 production has paused. A new report says that Marvel can't afford to wait more than a month for production to resume if they want to make that early May 2024 release date. But maybe a release delay for Deadpool 3 is just what Marvel needs right now. A more extensive break to deliver better future MCU movies and TV shows. Some spoilers might follow below.
Blame the studios
I have high hopes for Deadpool 3, a film that might turn out to be the biggest crossover event since Endgame. And I'm saying that fully aware that Spider-Man: No Way Home and Doctor Strange in the Multiverse of Madness were crossover events of their own.
But the film can't continue shooting while the SAG-AFTRA strike is ongoing. And since every MCU movie needs tons of post-production work, any shooting delays would impact that post-production phase. You can't create visual effects without the actual footage. And you can't create stunning VFX if Marvel is pressuring you to meet tight deadlines.
Matt Belloni said in his Puck newsletter (via The Direct) that Deadpool 3 can only afford a month off. If the strike doesn't end by then, Marvel might have to push the release date.
It's unclear how long the strikes will continue. As a reminder, the writers' strike started several months ago and shows no signs of ending. A few weeks ago, some fans were worried that Ryan Reynolds wouldn't be able to improvise in Deadpool 3 because of the strike.
I explained that wasn't a problem and that Reynolds could always rerecord lines during post-production. Now, they can't shoot Deadpool 3 at all.
A delay will benefit the entire MCU
A release date delay would benefit Deadpool 3 directly, as it would indicate Marvel has learned from its past mistakes. Marvel would not hurry to finish principal photography. And more importantly, it wouldn't rush the VFX process. If anything, Marvel should ensure the movie gets the best possible VFX work, even if it leads to release delays.
Secondly, a release delay for Deadpool 3 could lead to other MCU Phase 5 and Phase 6 movies and TV shows seeing delays of their own. That's especially great news for the ones that haven't started shooting. Marvel has plenty of time to iron out stories and ensure these projects are great stories. Marvel will want to fix the quality of its MCU stories well before Avengers 5 and Avengers 6 come out.
Secret Invasion, now streaming on Disney Plus, further proves that Marvel needs better MCU stories. After Quantumania earlier this year, Secret Invasion is the second Phase 5 project to disappoint.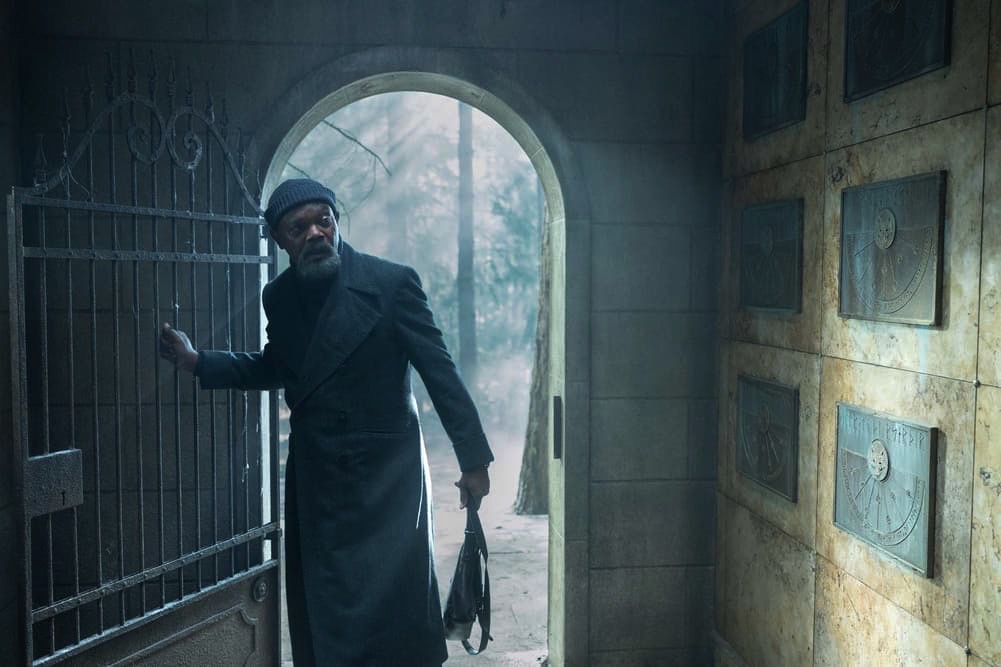 A Deadpool 3 release delay and a broader delay for MCU Phase 5 and Phase 6 shows could give Marvel the time it needs to improve its stories.
Looking at the strikes more broadly, I'll say that the writers and actors deserve to strike until they get better deals. The studios can certainly do that. And the happier the writers and actors are, the better the MCU stories we might get.
Nothing is official at this point about the Deadpool 3 release date delay. But Marvel should announce calendar chances the longer the strikes take to resolve.
On that note, it'll be interesting to see whether Captain America 4 will return to that May 3rd release date next year if Deadpool 3 is pushed back. Or whether Marvel will just abandon that date. As a reminder, no other MCU film is premiering before early May 2024.