It's mid-December, which means it's traditional for tech blogs to celebrate all that's been great and good in the last year. But since 2016 has been the definitive dumpster-fire year, it stands to reason that instead of celebrating success, we should take a long, hard look at the gadget failures of the year.
Note 7
Where better to start than an actual fire? Samsung's Galaxy Note 7 was probably the second-most anticipated smartphone of the year, after the iPhone 7, and things initially looked promising. The specs, screen and design were exactly in line with what we've come to expect from Samsung, and the iris recognition system provided a rare innovation that's more feature than gimmick.
But it all came tumbling down thanks to Samsung's inferiority complex. Regardless of what the cause of the battery fires ultimately turns out to be, it's clear that Samsung rushed the Note 7 to market in order to beat the iPhone 7 (and 7 Plus, which the Note 7 is a direct rival to) out of the gate. A lack of proper testing has seen Samsung eat billions in recalls, and the company will be left wiping egg off its face for a while.
Thankfully, it seems that Samsung's reputation has miraculously escaped a hit this time. Let's hope the Galaxy S8 comes on time and without flames, because I can't stand another year of iPhone fanbois sending me smug DMs.
---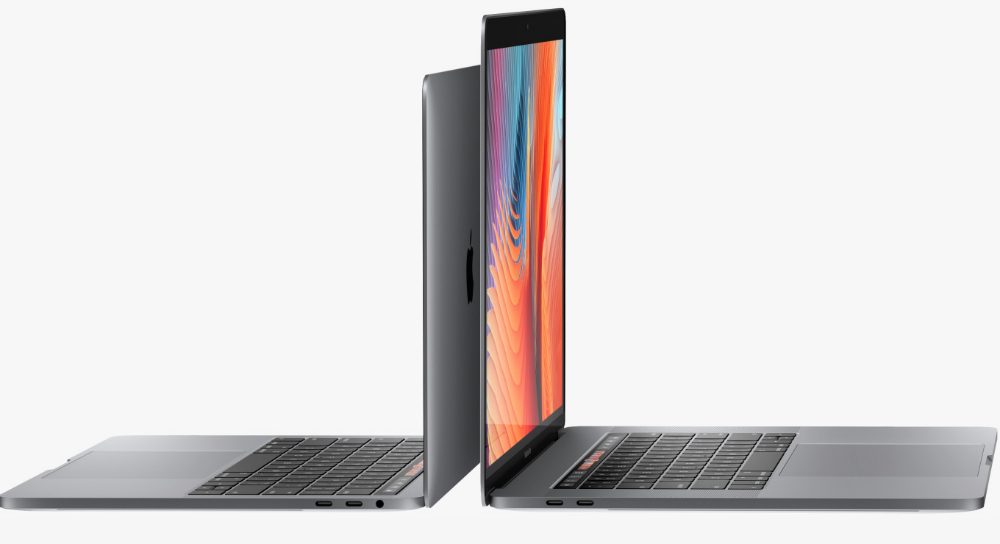 The MacBook Pro
Speaking of Apple, it's probably time to talk about the 2016 MacBook Pro. I don't care if this laptop sells well or gets good reviews from bloggers: it's still a let-down for the creative power-users who are supposed to be Apple's core customers. The 2016 MacBook Pro is an expensive, glorified ultrabook with no discrete graphics, not-amazing battery life, and a lack of ports that despite Apple's protestations, photographers still use.
Worse than the new Pro, though, is the lack of a replacement for a MacBook Air. I'd say this is a bigger mis-step for Apple in the long run because of the growing integration between iOS and macOS. If you use a MacBook, it makes that little bit more sense to get an iPhone, thanks to the deep communication (iCloud, iMessage, Handoffs) between the two operating systems.
The Air used to cost a little north of $1,000. That got you a laptop with truly all-day battery life, a tiny form factor, and enough power to blog all day long. The $1,500 MacBook Pro doesn't even have a real USB port. So, you can expect people to defect to more compelling (or cheaper!) alternatives, and with that defection goes a little bit of the staying power of the iPhone.
I'm not suggesting that users are going to defect en masse — I switched from an Air to a Windows laptop, and I've still got an iPhone — but in a marketplace where people are upgrading phones less frequently and basically everyone already has a smartphone to begin with, every little sale helps.
---
Microsoft trying to talk to the teens
Microsoft, rapidly losing market share among young people, decided to create a chatbot called Tay to converse with the youth. Unfortunately, Tay was a Twitter chatbot, and she learned new things every time she conversed with the good people of Twitter. You can probably see where this is going.
"Tay" went from "humans are super cool" to full nazi in <24 hrs and I'm not at all concerned about the future of AI pic.twitter.com/xuGi1u9S1A

— gerry (@geraldmellor) March 24, 2016
---
GoPro Karma
The first 10 seconds of GoPro's CEO unveiling the Karma drone probably tells you everything you need to know. A lot (like GoPro's stock price!) was riding on the Karma, GoPro's first genuinely novel product in forever. Although things looked good to start, things went downhill rapidly when Karma drones started falling out of the sky for no reason.
GoPro had to recall the drone, and although I'm sure it will go back on sale at some point, this is somewhere between "catastrophe" and "unmitigated disaster" for the company.
---
Everything Yahoo did
It's been a bad year for your grandparent's email provider. A hack of hundreds of millions of user accounts was revealed in fall, and the bad publicity had just begun to fade when Yahoo announced that a billion more users had been hacked in a different, separate attack.
The hacks have put Verizon's multi-billion-dollar takeover of Yahoo in jeopardy, the Tumblr acquisition is looking more and more misguided every day, and the company really just looks like it's on life support now.
---
Jeb Bush touching gadgets
Let's round out this list of the worst with a little bit of forgotten politics: Jeb!'s love affair with Apple and the Apple Watch. The young love first blossomed in the most cringeworthy video of 2015 ("MacBook Pro, baby!"), but it wasn't until Jeb! fully understood what his wristpanion was capable of that the relationship grew to maturity.