Apple will unveil a new MacBook Pro model later this week, one that's going to bring fans of the series a well-deserved redesigned. The laptop is getting thinner and lighter, reports have said, borrowing certain design lines from the 12-inch MacBook. But perhaps the most important change concerns the keyboard. Apple is rumored to replace its six-row keyboard found on any MacBook with one that has just five rows. A touch-friendly OLED display will replace the current function row keys and will offer users context aware shortcuts — and perhaps access to a Touch ID sensor.
Apple has not confirmed such rumors, but code found inside the latest macOS release points in that direction.
DON'T MISS: Report claims iPhone 8 will feature a revolutionary new design that no one saw coming
Earlier this week, Apple seeded macOS 10.12.1 beta, which contains a new set of assets that suggest the keyboard's function row is going away. According to a MacRumors reader, the virtual keyboard that can be activated in macOS now contains only five rows (see image below).
The change is likely needed to mimic the real keyboard of the upcoming 2016 MacBook Pro refresh — that means you won't see a five-row virtual keyboard on your screen unless you've got a MacBook with an OLED touchscreen atop the keyboard.
There's really no other reasonable explanation for Apple's new visuals for a virtual keyboard.
The OLED bar will still offer users access to F function keys, but will also show certain shortcuts in apps that will support it, and will surely work even when a virtual keyboard is activated.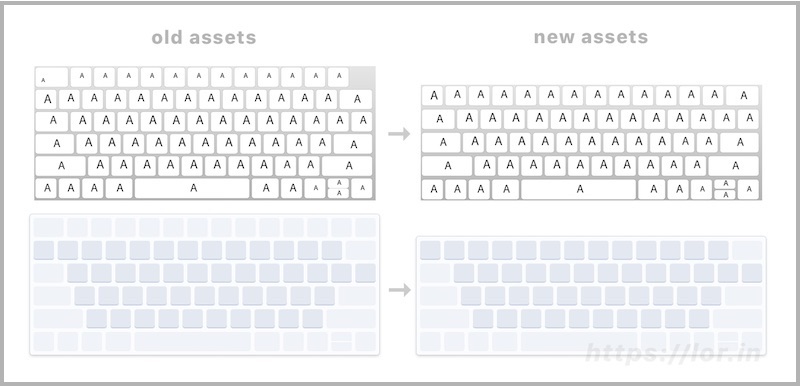 Apple is expected to unveil 13-inch and 15-inch flavors of the MacBook Pro later this week. Furthermore, a new 13-inch MacBook Air might be in the cards. But that's about everything you can expect from Apple's late October event. Reports have said that an iMac refresh isn't in the cards, and you won't get a new 5K Thunderbolt display this year.