It's been a bad year, but it's not that bad. Despite what Sony Music's official Twitter account might be claiming, Britney Spears is not dead.
Which leads us to the next question: what's up with Sony's Twitter account?
At around 8:30 Monday morning, a pair of tweets were posted from Sony Music Global's verified Twitter account, claiming Britney Spears has passed away: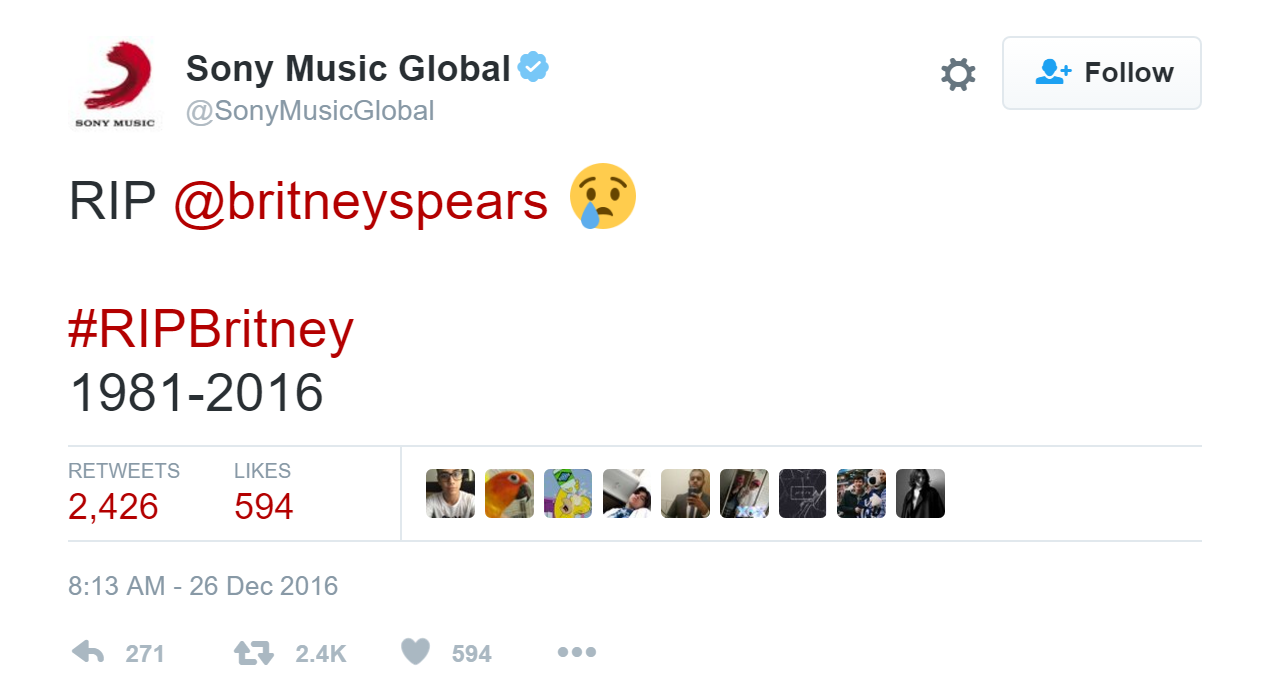 Shortly afterwards, another pair of messages were posted, claiming to be from hacking group OurMine. Normally, OurMine posts a message on accounts it's hacked, saying that it has been checking security, and this particular account has failed. But in this instance, the OurMine messages were confirming that Sony's account was hacked.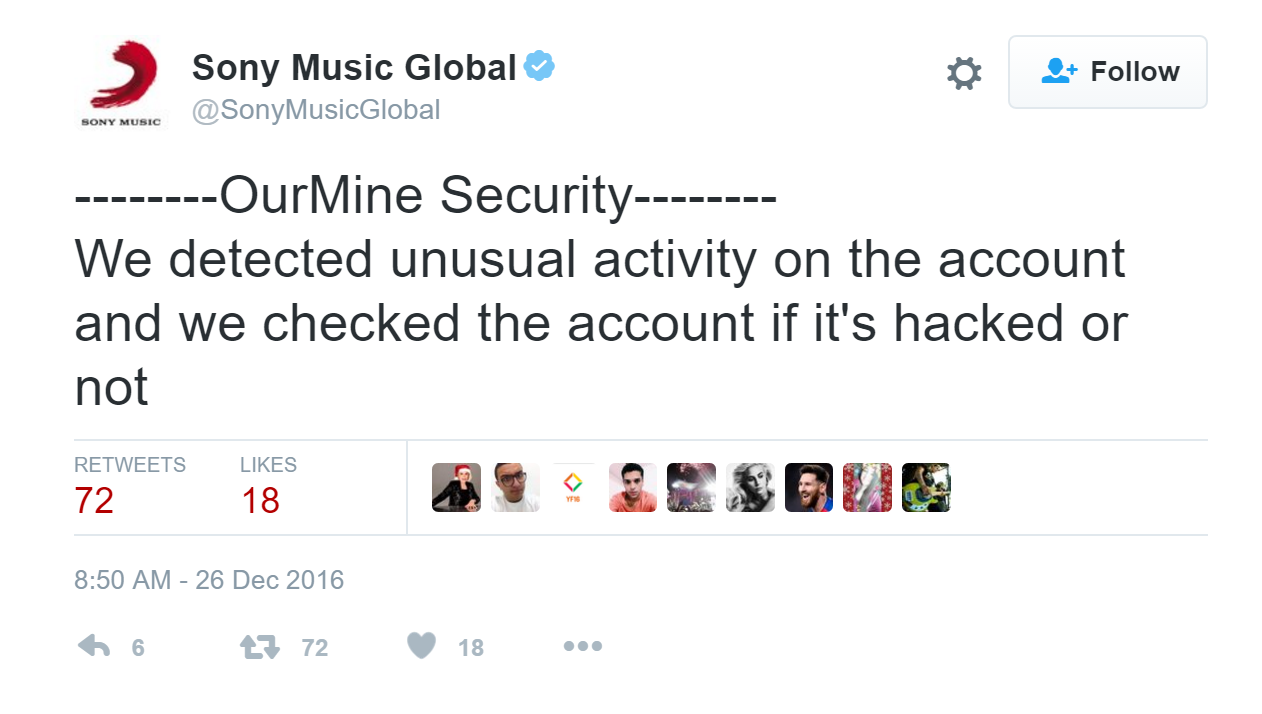 Either there's two different groups hacking the same Twitter account at the same time, or far more likely, OurMine is changing up its strategy a little bit.
Of course, there's no telling if the person responsible is even the same as other OurMine-attributed hacks. There's no official OurMine organization, so anyone who wants to claim to belong to the group can.
Less than an hour after the tweets were first posted, all four messages have been deleted, and it seems like Sony has control back over its Twitter account again.
The hack doesn't seem to have fooled too many people. Although the original tweets were shared a few thousand times before being deleted, most people retweeting them added a note about the suspected hacking.