Co-engineered with Leica, this AI-packed Action Cam is the one to beat.
Pros
Incredible video quality
AI-features are great
Easy to use
Strong construction
Cons
Unit can get a little hot when recording all day

I reviewed the Insta360 Go 3 and loved it, so when Insta360 asked if I wanted to try out their brand new action camera, co-engineered with Leica, I was in. The Insta360 Ace Pro seems positioned more than an action camera. It's packed with tech and specs that feel like a much larger value than, say, a GoPro. Designed for athletes, adventurers, creators, and anyone with a interest in high-quality and easy-to-use action cam gear, the Ace Pro makes a lot of promises. Let's find out if it's Leica dream.
Design and Build Quality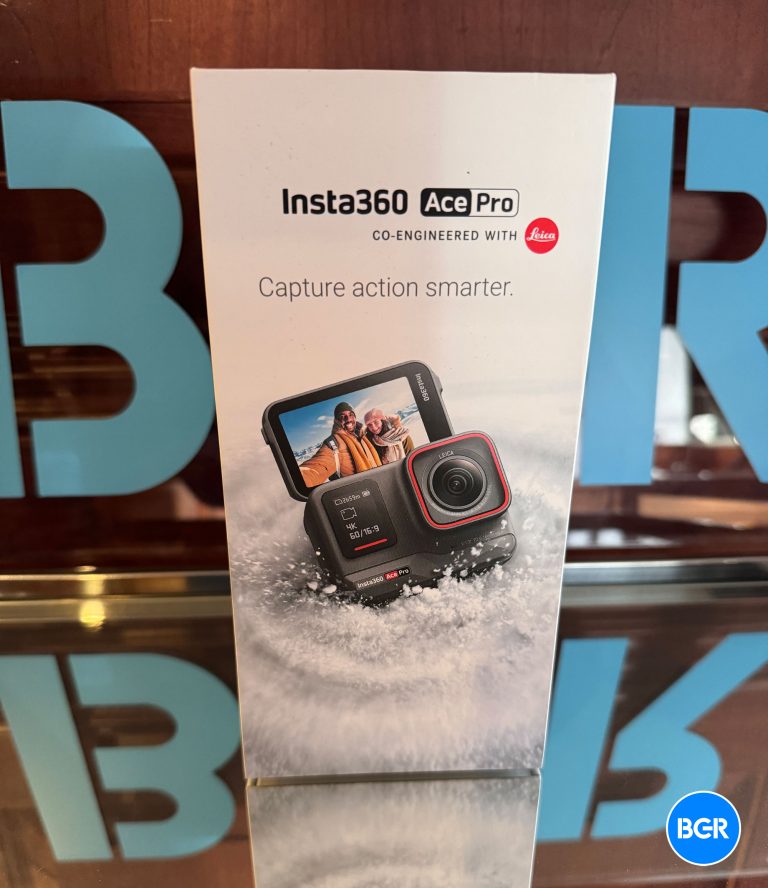 Insta360's collaboration with Leica is an interesting one. The camera's main body is compact and small and built to withstand extreme outdoor activities, water, dirt. There's a 2.4-inch flip screen, making the vloggers and selfie-addicted happy, and it allows for a wide variety of shooting angles and immediate playback as you are filming.
Another highlight is the Ace Pro's waterproof design, and the company says it can go up to 10 meters in water. Snorkeling, surfing, puddle jumping, or more, it feels like you can trust this camera that's built to perform in various environments. The tactile buttons and intuitive interface add to its user-friendly design, and I really liked the forward-facing display in addition to the flip viewscreen. Pretty, pretty good.
Image and Video Quality

The 1/1.3'-inch Leica sensor in the Ace Pro is larger than a bunch of competitors, and it does a great job capturing an exceptional amount of light, providing a big difference in dynamic range and color accuracy. This larger sensor size is particularly beneficial for underwater shooting, where light conditions are obviously challenging.
In video mode, the Ace Pro can shoot with 4K 120FPS capability. And a new mode, PureVideo, is powered by a 5nm AI chip that Insta360 says brings groundbreaking noise reduction and enhanced brightness, pushing low light video quality to new heights. I didn't push the camera incredibly far here, but what I saw was incredibly usable footage when captured in low lighting.
The 48MP photo capability is another highlight. With some in-camera AI processing, the Ace Pro produces images that rival those of high-end smartphones. The ones you would think of. Not the other one. And, the Clarity Zoom feature is particularly impressive, offering a 2x zoom without any noticeable loss in image quality for the most part. This feature easily outperforms the digital zoom capabilities of cameras on something like the Hero 12.
User Experience and Features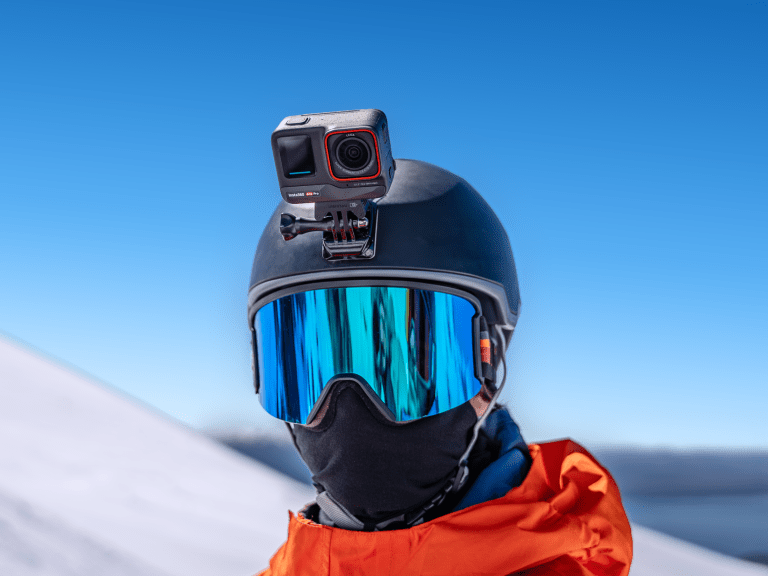 The user experience of the Ace Pro is another area where Insta360 really sets itself apart. The AI Highlights Assistant simplifies the post-shooting process by identifying and compiling the best moments from your footage. These features traditionally are marketing gimmicks, but it's getting so good now that it really isn't. I can totally picture how this feature is a boon for users who want to save time and memory space on their device while ensuring they capture the important moments of their adventures.
Gesture and Voice Control 2.0 are also additions, allowing for hands-free operation of the action cam. These features are especially useful in situations where manual control is impractical or impossible, such as when wearing gloves while skiing or engaging in EXTREME activities.
Another new feature, AI Warp, adds a bit of creative flair to videos, leveraging built-in AI to apply dynamic effects to your content.
Performance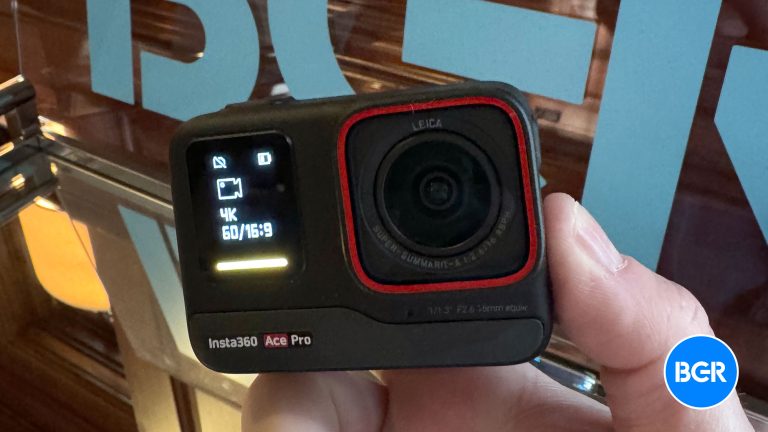 The Ace Pro's performance in terms of stabilization is incredible. The FlowState stabilization feature enables footage that remains stable and smooth, very close to using a dedicated gimbal. This is particularly noticeable in extreme sports scenarios where the camera is subject to a lot of movement.
I went for an off-road ride in a vehicle and filmed the entire time and the playback was pretty flawless.
Horizon Lock is one more feature that adds to the Ace Pro's positioning to action sports enthusiasts. It keeps the horizon level even when the camera is tilted or rotated, ensuring that your videos always look clean and framed properly.
Connectivity and Accessories
Not only a video recorder, there's now smartphone-level connectivity. The connectivity options of the Ace Pro add another huge layer of functionality. There's integration with Garmin and Apple Watch for overlaying stats in videos, a really unique feature that I haven't seen before. This allows you to add a professional touch to a video by including speed, GPS, and other data overlays in it.
The range of accessories available for the Ace Pro also extends a lot of its versatility. The Quick Release Mount, GPS Preview Remote, and other accessories are thoughtfully designed to enhance the camera's utility, and I enjoyed using these for different applications.
Competition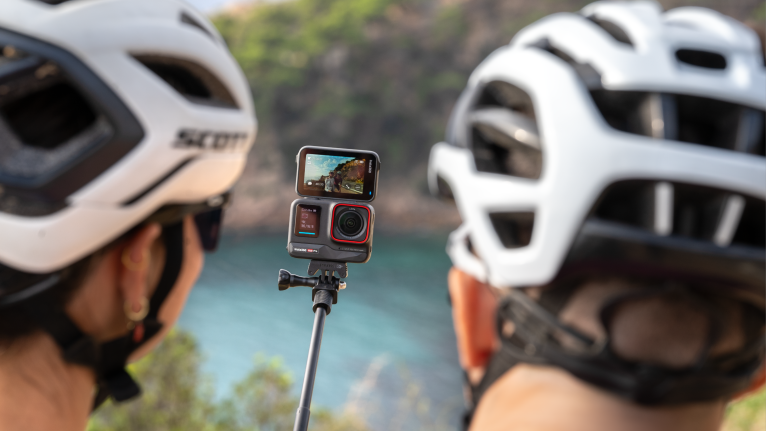 Priced at $449.99, the Insta360 Ace Pro seems positioned competitively in the action camera market. I'm not a huge action cam person, but compared to a GoPro Hero 12, this blows it out of the water. From the large 4K sensor, Leica collab, insane AI features, there's really isn't an equal. The Ace Pro offers features and performance that justify its price, making it a great investment for those seeking quality and versatility in an action camera.
Conclusion
Having tested the Ace Pro in a variety of scenarios, from off road biking and driving, to nighttime townscapes, its performance is very impressive. The footage is gorgeous, it's very ease of use, and the features like AI Highlights and other modes stood out as a great differentiator.
When pitted against a GoPro Hero series or DJI's action cameras, the Ace Pro completely holds its own, particularly in low-light performance and stabilization. Its user-friendly interface and cool creative modes give it an edge in the increasingly crowded action camera market.
Whether you're an adrenaline junkie filming extreme sports, a travel enthusiast documenting your journeys, or a creator looking for a solid camera with software suite, I really like the Insta360 Ace Pro.