Apple devices now have a notifications filter feature that helps users control their screen time and minimize distractions. This feature, called "Focus," works behind the scenes and temporarily silences all incoming calls and notifications. You can also share your Focus status with anyone that tries to reach you.
Focus allows specific notifications from apps that are useful to you while you work. This may increase productivity because you would only receive alerts from the right apps while other apps are silenced.
You can also notify all your contacts of being busy with the share Focus feature.
Without further ado, Here's how to turn on and share your Focus status.
Read: our article on How to block spam texts on your iPhone.
How to share Focus status on your iPhone
To share your Focus status, you first have to turn on the feature in your device settings app.
How to turn on Focus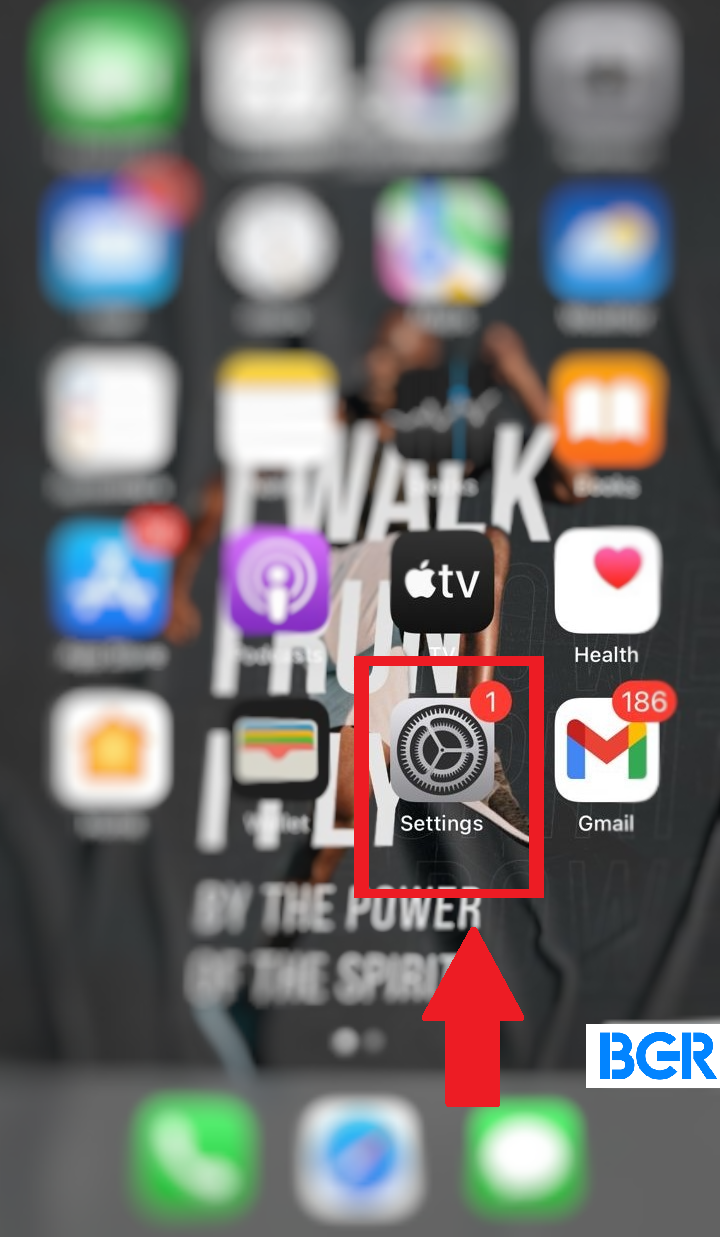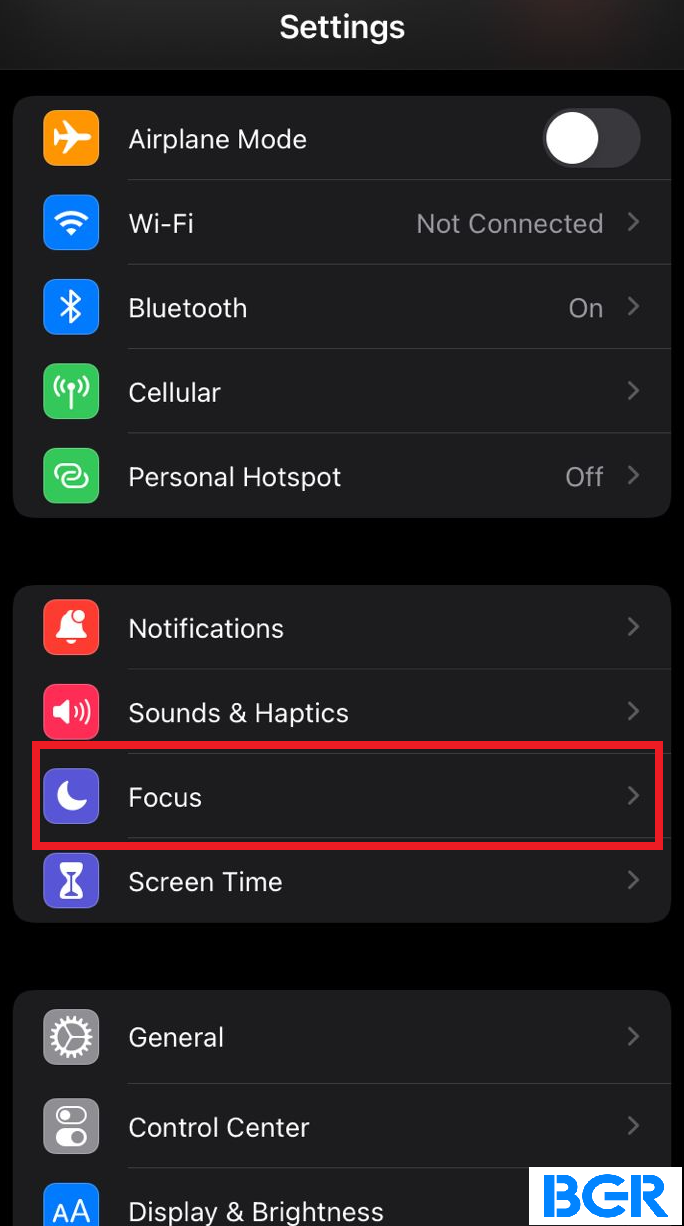 Tap on one of the options provided on your screen — Do Not Disturb, Personal, etc.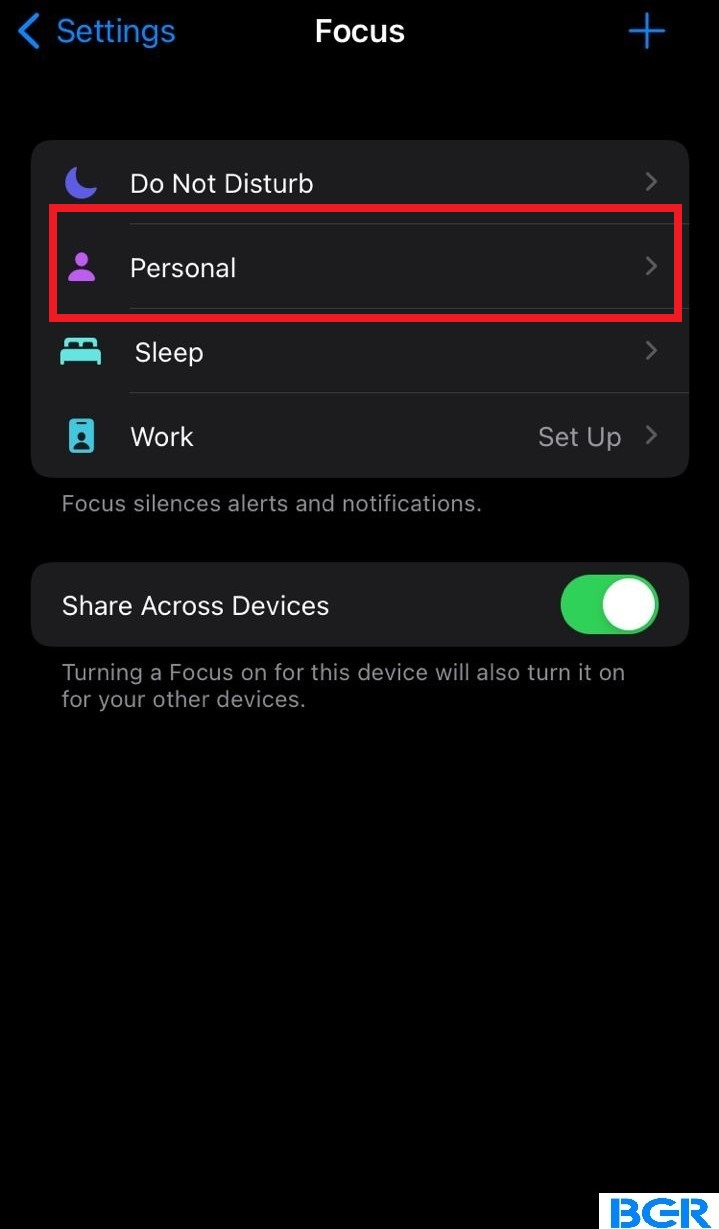 Toggle the button to turn it on.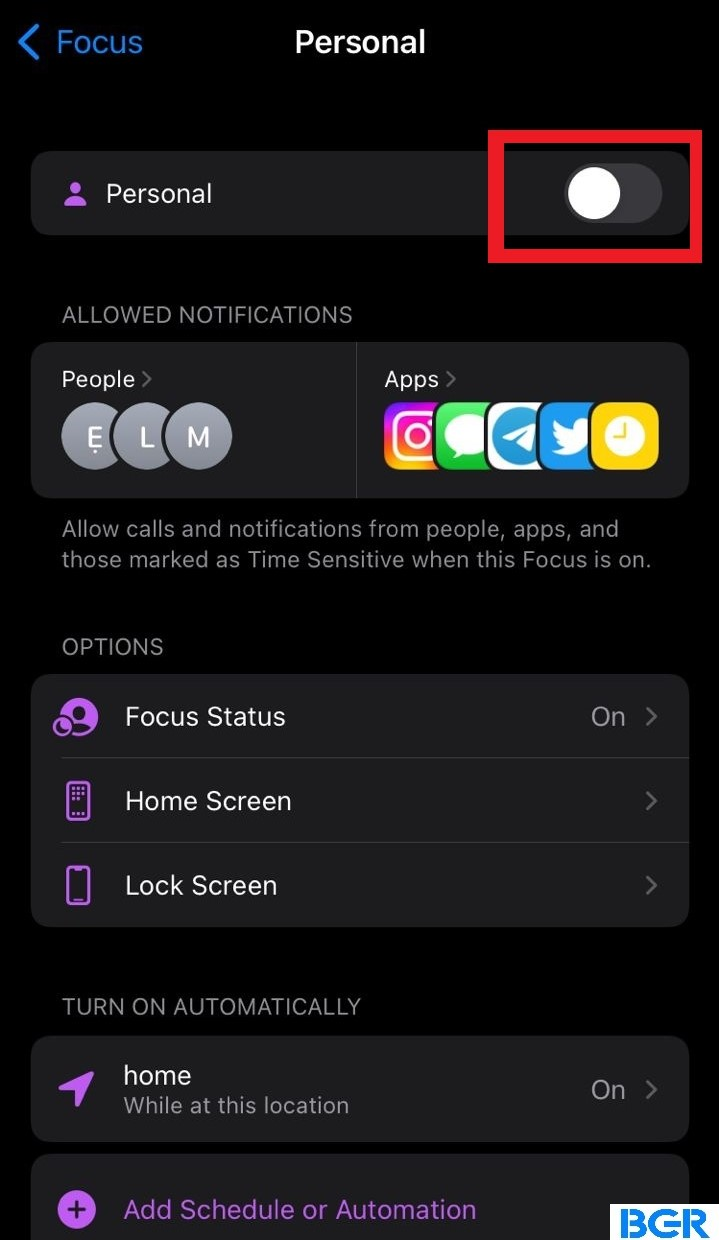 Select the Allowed Notifications option to choose specific apps that can send notifications. You can also select contacts whose call you would allow from when your Focus is enabled.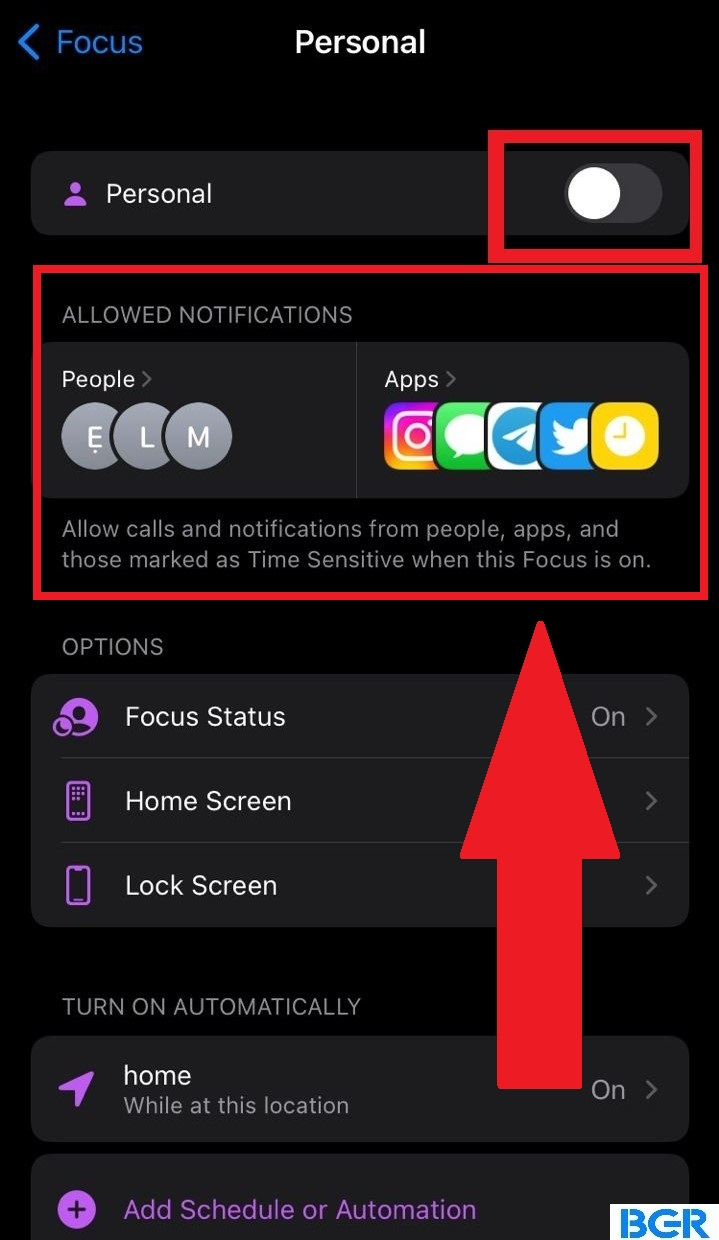 How to set up a custom Focus
You can customize a Focus option to be tailored to a task you are involved with. This would help you narrow down notifications from your other apps.
You can create yours by doing these:
Go to the Settings app on your iPhone.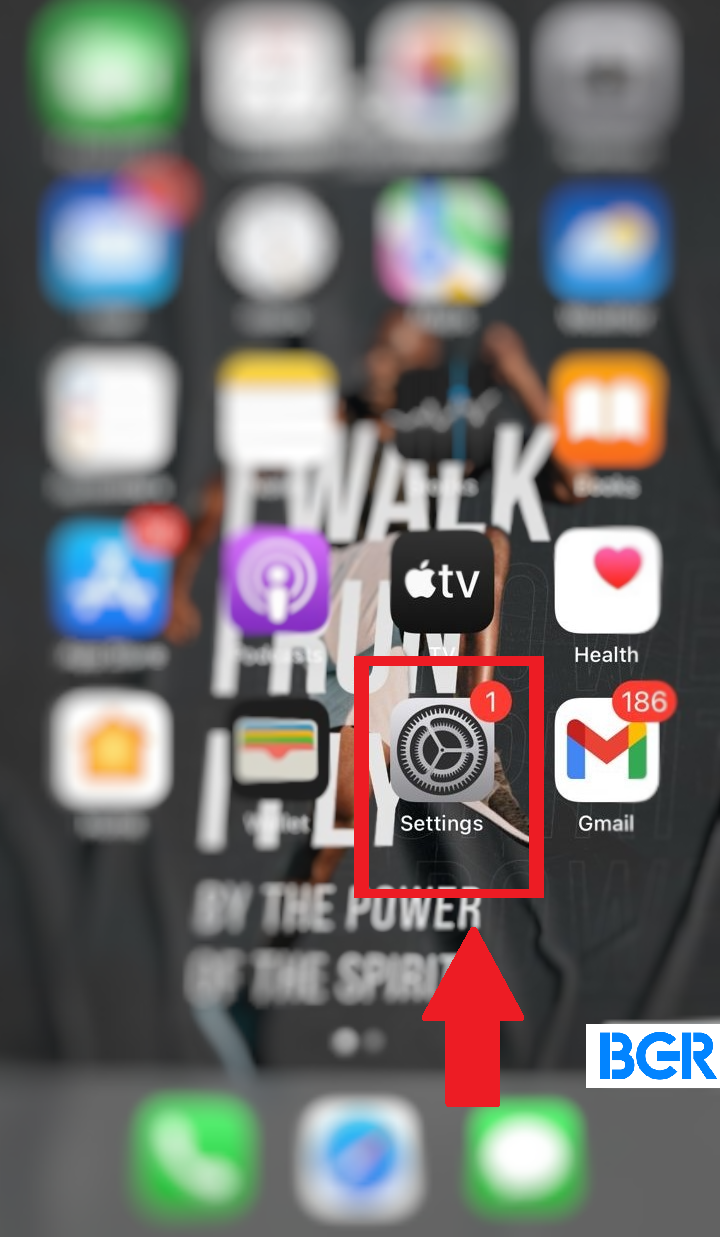 Locate Focus and tap on it.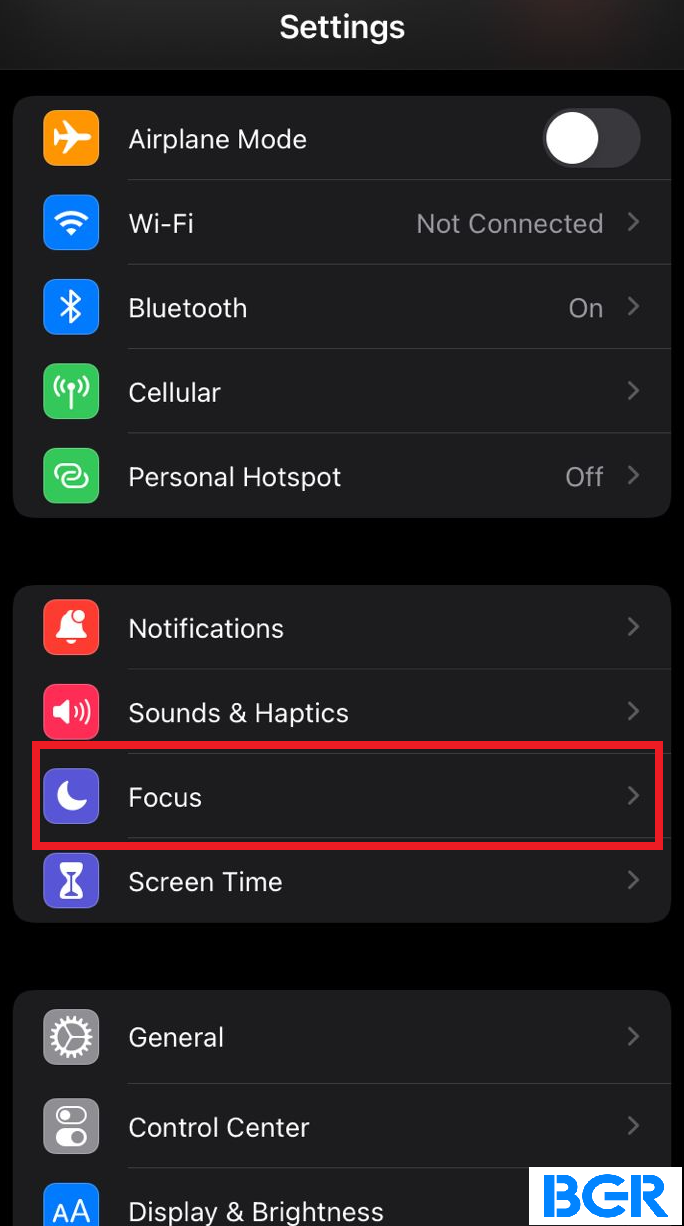 Tap the plus (+) button at the top right corner and then tap Custom.

Type in a name for your Focus.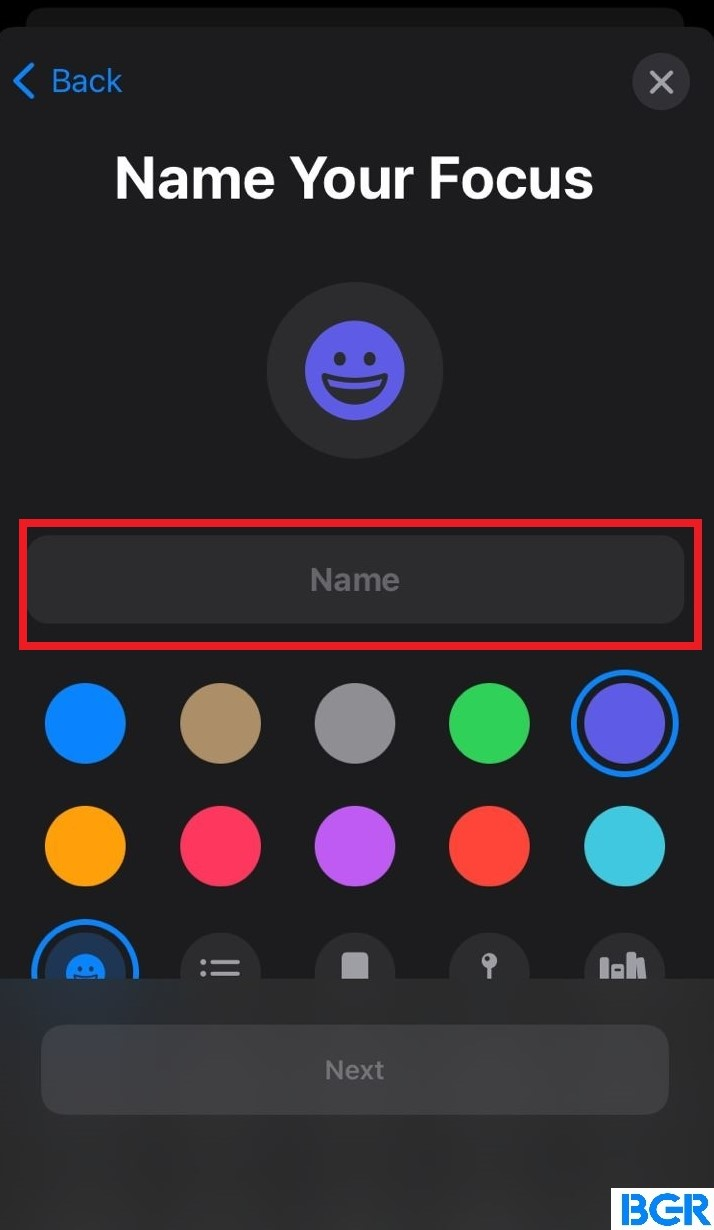 Choose an icon and a color to represent your named Focus. Tap Next when done.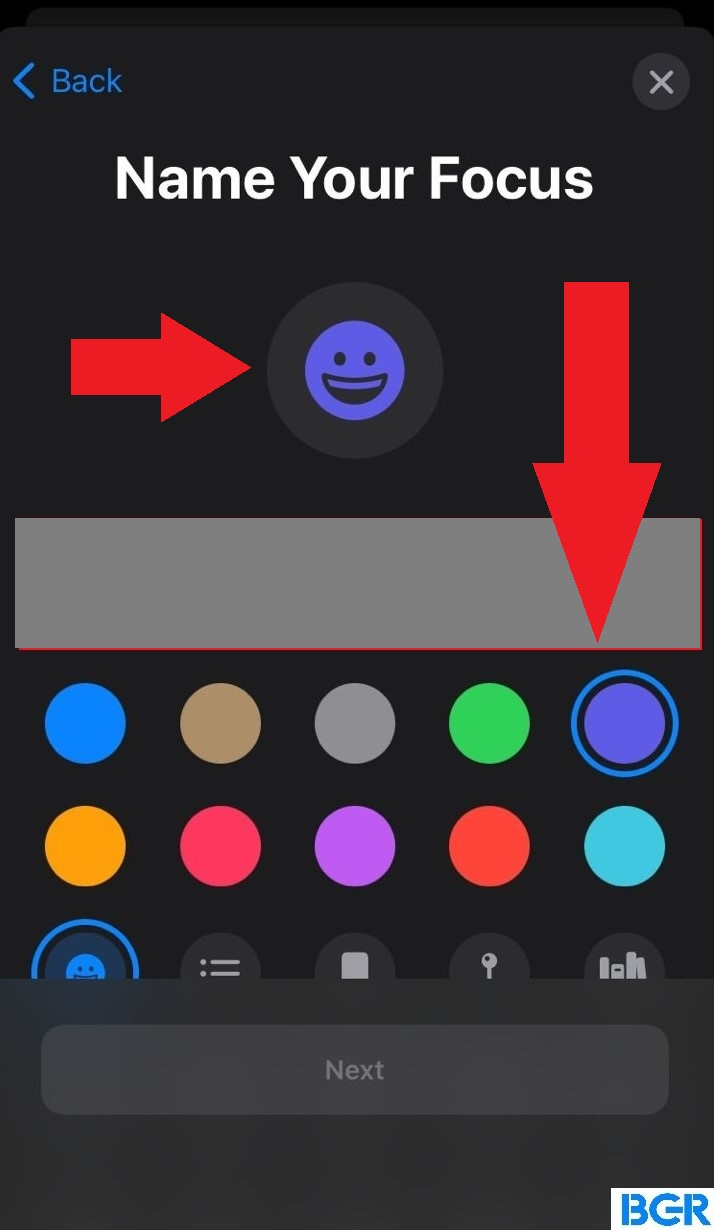 You can then customize the other options.
Note that an icon appears on your status bar and Lock screen when you set a Focus.
Equally importantly, people can text you from Apple's messages app even when they've been notified that you are unavailable.
Now that you know how to turn on and customize your Focus, let's talk about how to share your Focus status with others.
Sharing your Focus status on an iPhone
Open the Settings on your iPhone device.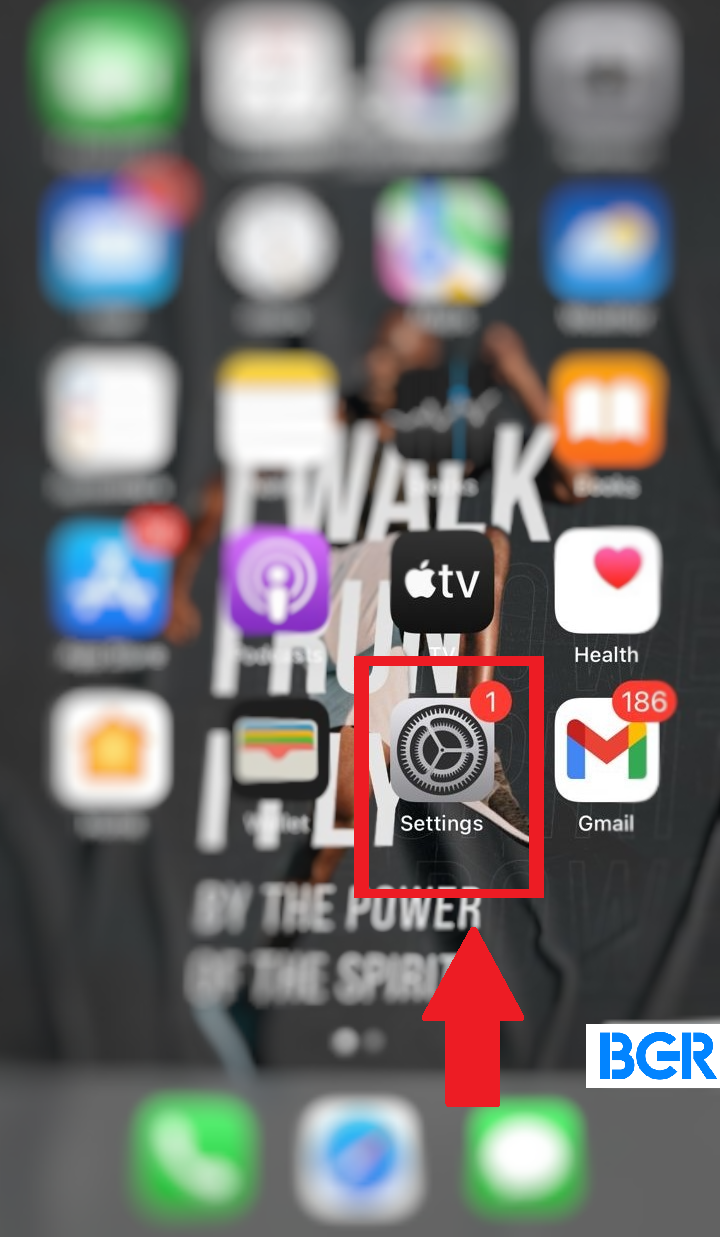 On the next screen, select the Focus option.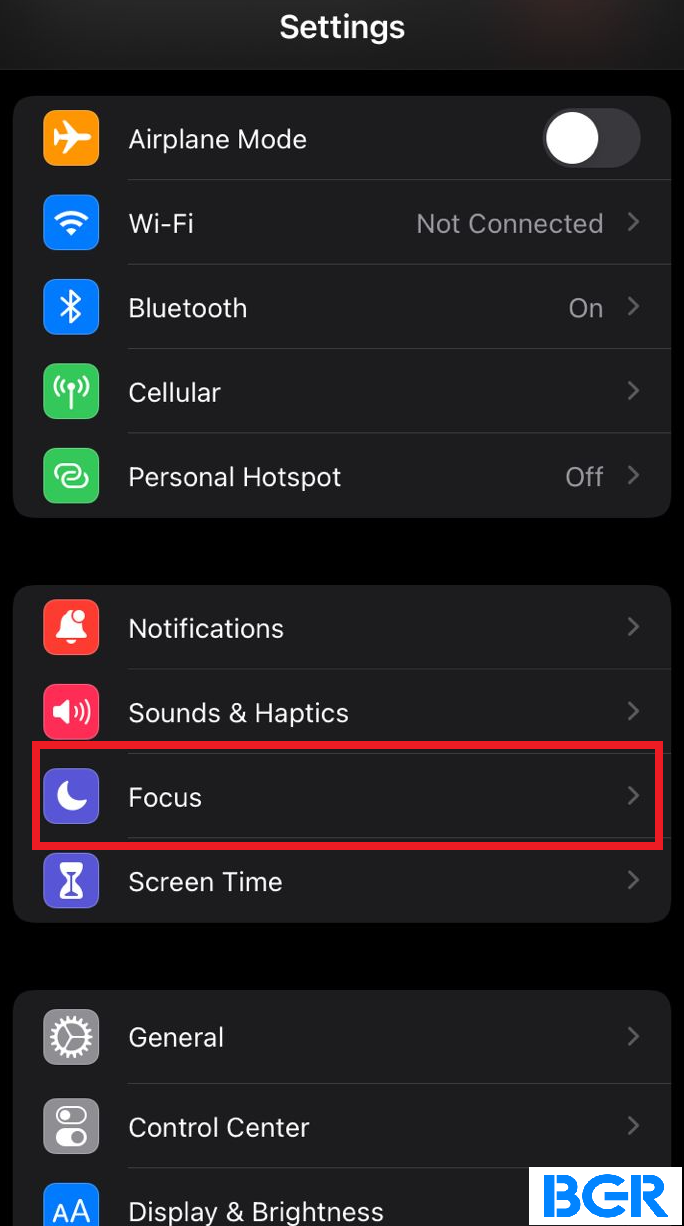 Select the Focus mode you wish to share.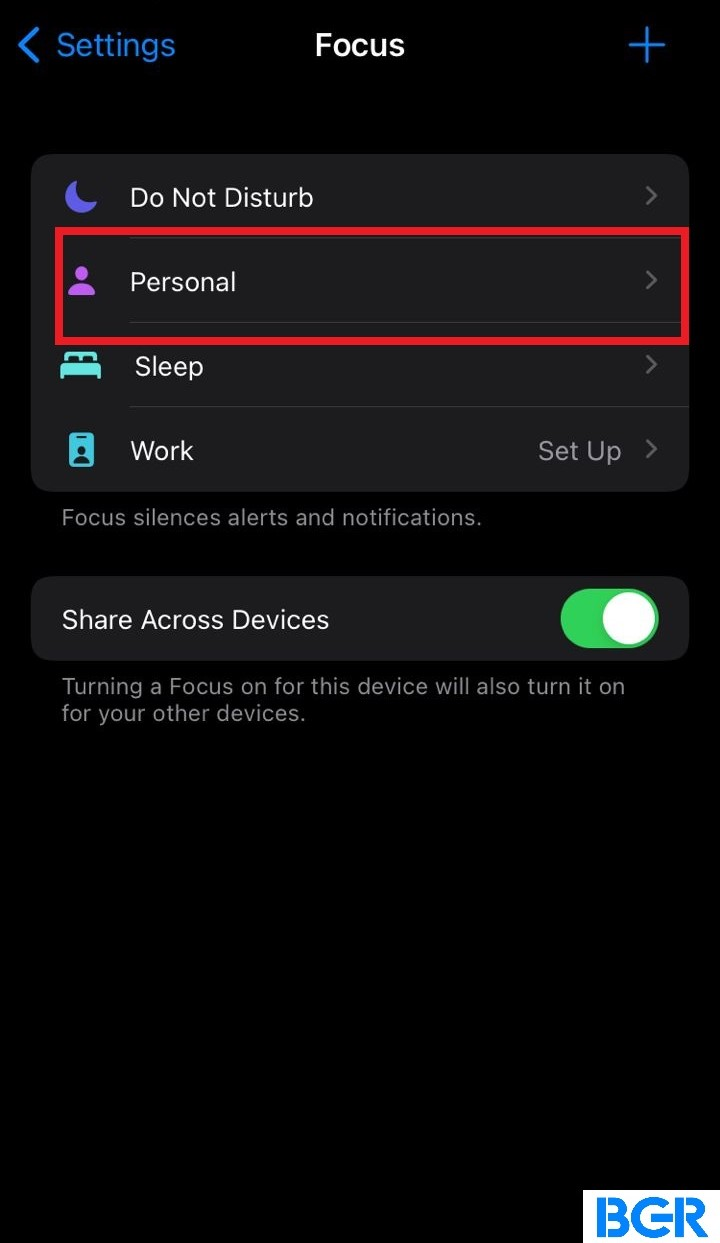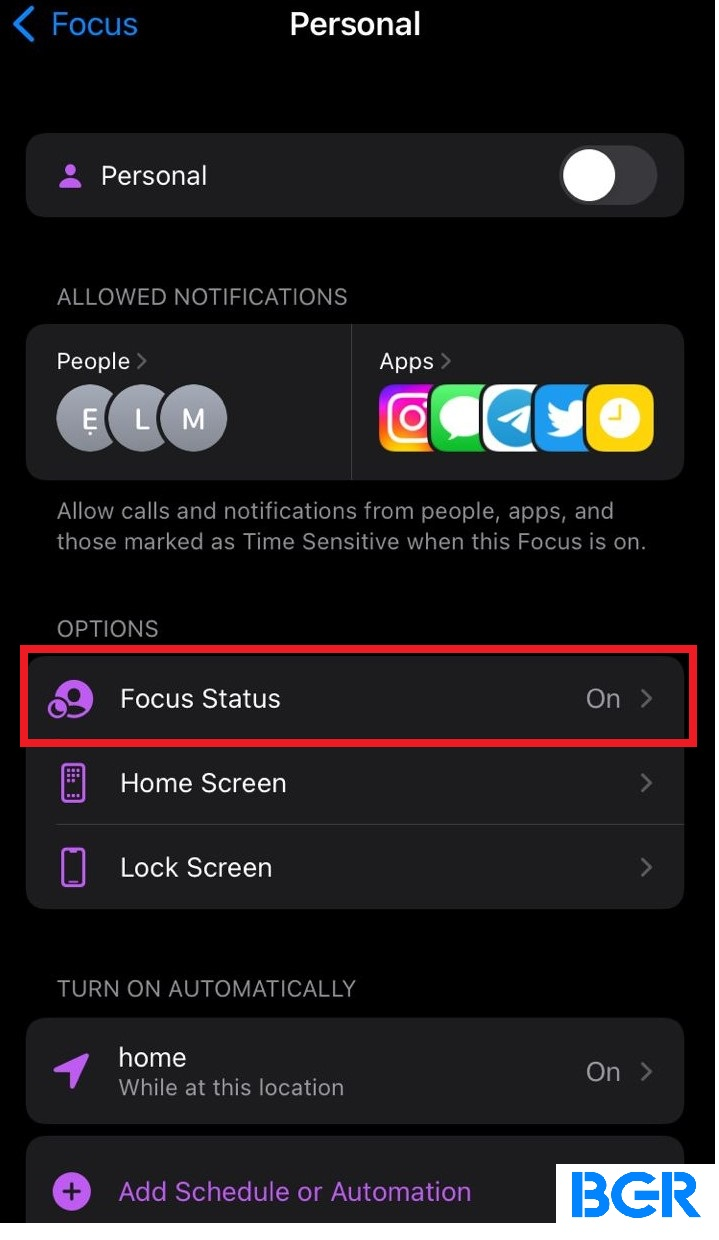 Toggle the Share Focus Status switch to begin sharing.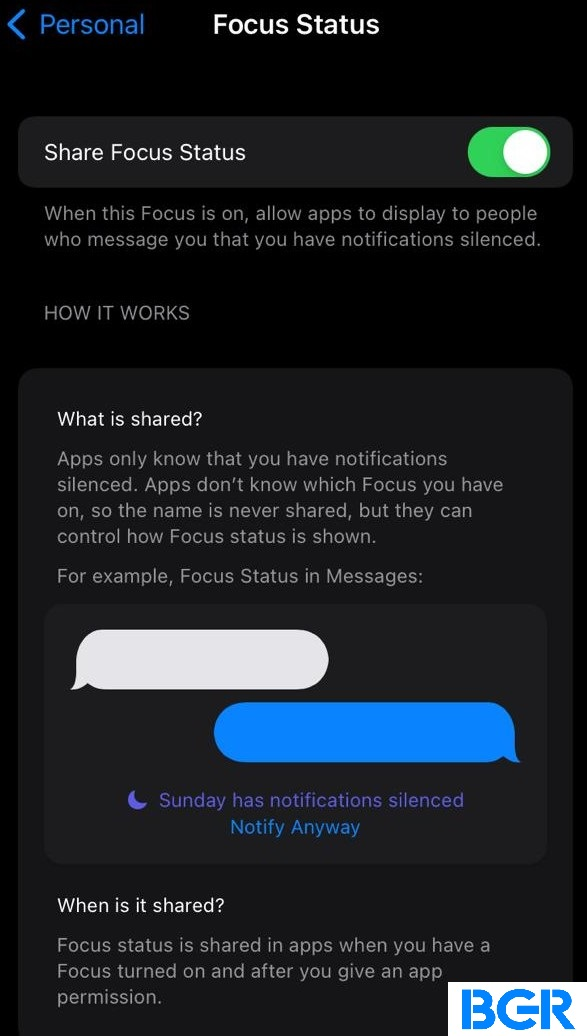 After you toggle on the Focus mode, any contact who texts you in the Message app will be notified that you have "notifications silenced."
You can use the share Focus status feature for each option you have toggled on.
How to customize Focus settings for home screen
You can have a customized home screen page with only apps related to your Focus.
Got to your Focus settings.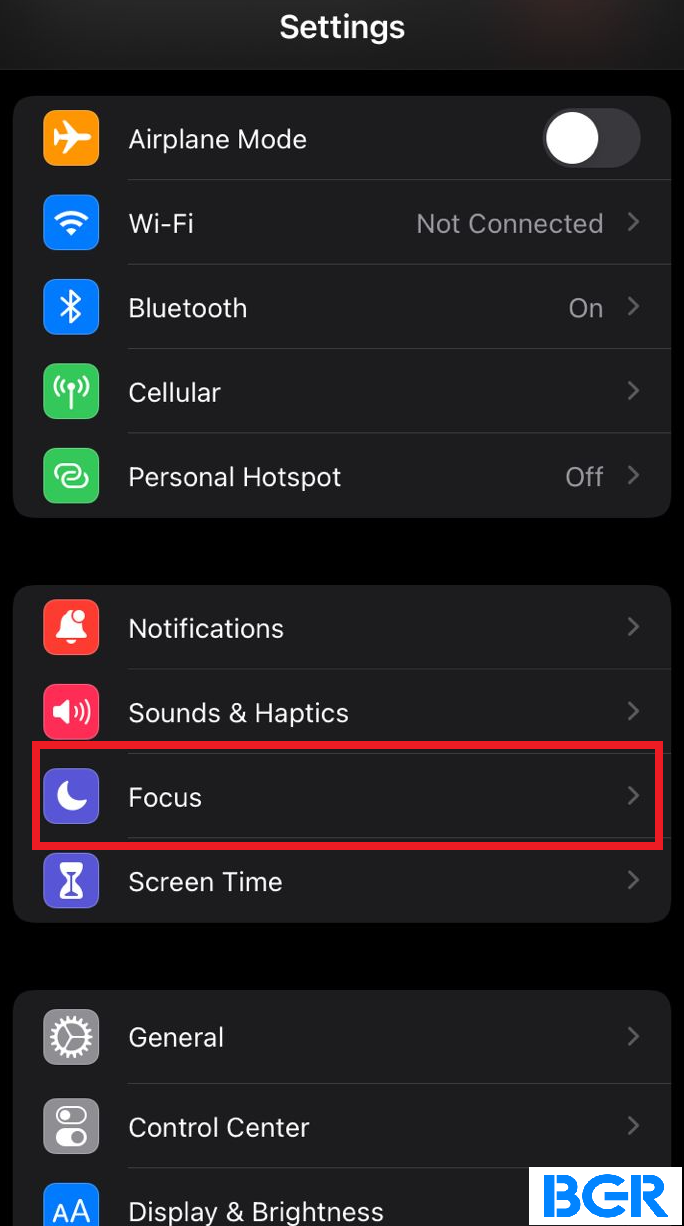 Tap the option you wish to edit. Next, tap Home screen.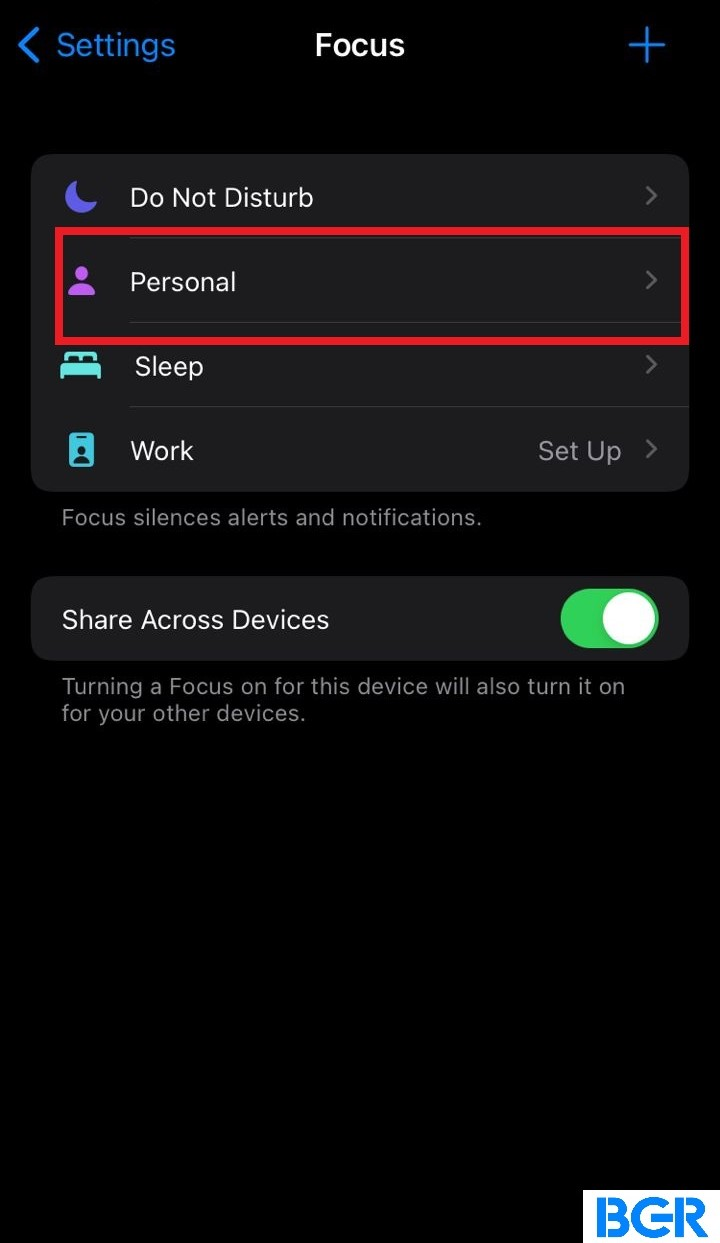 Tap Custom pages and choose the home screen pages you'd like to use when this Focus is turned on.
Create Focus settings for the lock screen
Select an option you want to edit in your Focus setup and tap on "Lock screen."
Note that you have Focus enabled from Control Center. Doing this from your control center makes things easier when you wish to switch options.
Visit Apple Support for more information on Focus mode.
FAQs
Does Focus status share the name of my Focus mode?
No, it does not.
Your contacts would only get a notification that says you (your Apple username) have silenced notifications.
The different names you customize your Focus modes are merely for identification and organization. These names can not be automatically shared with anyone except you make a screenshot and send it to the person privately.
Will I still get notifications in an emergency with Share Focus Status?
Yes, you will.
In a dire situation, contacts who have been notified of your silenced notifications can choose the "Notify Anyway" feature. This means the other party can send a message, but you may not receive an alert.
Does Focus status work with third-party apps?
Not quite. By default, third-party apps would not be able to share Focus status.
However, some third-party apps like Slack might have benefited from integrating the Focus mode.
What's the difference between Focus mode and Do Not Disturb?
Using Focus mode makes privacy and notification filtering flexible. Focus modes allow you to select and customize the necessary apps and contacts that can alert you in a period.
Additionally, you can allow contacts to bypass the restrictions in an urgent situation with the Share Focus Status option.
Does Focus Mode block incoming calls?
In the Allowed Notifications option on your Focus mode, you can select your callers right from when that Focus option is enabled.
Can someone see your Focus status?
No, they can't. Although, your phone will send a notification to anyone who texts your while Focus mode is on.
Why does share Focus status keep turning off?
Navigate to your Settings, then click Focus. At the bottom of the screen, tap the Share Across Devices option.
Why can't I share my Focus status with someone on iMessage?
Go to your Message app and turn on the Focus option from there. Next, power off your iPhone device and power it back on.
Why can't I share my Focus status with a contact?
This may be a result of an oversight. Check your Allowed Notifications on one of the options of your settings.
You may have previously allowed this person to send messages even when the Focus is on.
Why is Focus not working on iPhone?
Only the latest version of iPhones, iOS 15 upwards, can use Focus modes.
For iOS 15 users, check if the scheduled time to enable Focus modes has been set properly.