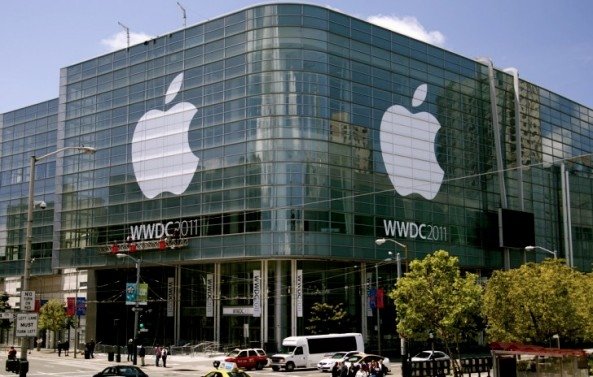 Today is the day that Apple CEO Steve Jobs and other executives will unveil the next advancements out of the industry's leading innovator at WWDC 2011. While Apple has already announced that the company will be talking about three different main products — iOS 5, iCloud, and Mac OS X Lion — the fact is, Apple once again could possibly change (and influence) the entire way we use computers and mobile devices. Let's look at iCloud, for example: if Apple is able to transition the device-centric approach to how we work with information and apps to a task-centric approach where the PowerPoint presentation you're working on is what matters, and not what computer or tablet or smartphone you're editing it from, that in itself a huge move forward in computing. Other companies have been trying to accomplish this for years, but we having a feeling that Apple is about to show us the beginnings of something so seamless, it really could find mass adoption, unlike most current solutions. Add in music, photos, videos, and your documents, and you should be able to pick up any computer or device and have access to all of your information and data from wherever you are. Coupled with a rumored Airport Extreme and TimeCapsule refresh in which the devices will run iOS and a feature an A4 or A5 processor, and all of your data could sit on one of your own devices and it would use your own internet connection to serve up your files directly to you. Lastly, what if iCloud allowed you to just walk up to any iOS or Mac computer and let you sign in, sit down, and practically act as if though it was your device or computer? What if Apple then implements this using NFC in the next iPhone — just place your iDevice next to a Mac computer, and it will instantly be transformed into your computer. Hit the break for more!
In iOS 5, Apple is rumored to have drastically redone a major pain-point for users: notifications. Though I'm sure Apple will show off redone notifications in iOS 5, I think it will be much, much more that that — iOS 5 will be the biggest change since the introduction of iOS in 2007. While Mac OS X Lion is all about simplifying and taking advantage of all the innovative things Apple has done to get rid of the frustrating experience of using a computer, I think iOS 5 will be about making iOS even more powerful, and a platform that will be capable of one day being a standalone computer operating system. Also, what if Apple decides that they've had enough with 3rd parties making messaging systems? They never introduced a real version of iChat, what if they created their own messaging network, not unlike BlackBerry Messenger? They have to see how valuable and useful all of these messaging services are. Additionally, iOS 5 should eliminate the need to sync your device — it's all tied to your iCloud account. Your device is backed up and synced wirelessly, applications update in the background, OS updates are delivered wirelessly, and if you ever lose or replace a device, just sign in, and all your data is populated and everything is back.
With Mac OS X Lion, Apple will introduce features that make the Mac even more enjoyable to use. It will make people look back on the fact we had to save files — really, if you think about it, it's insane that we're forced to manage the data on a computer and make sure it's saved and backed up — and make them feel like we were all living in the stone age. The entire philosophy of Apple is to offer the user a window and let everything else melt away and get out of the way. OS X Lion does that more so than any other OS X release, and it makes computing easier and more enjoyable for everybody.
I know Apple set expectations that we won't be seeing any major hardware announcements, but a part of me does think it's possible we'll see an iPhone announcement of some sort. A guy can dream, right?