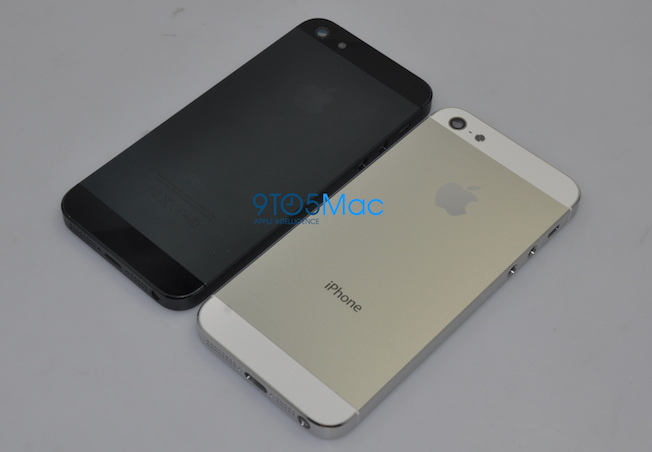 Google is seeking to block U.S. imports of Apple's iPhone and iPad over 3G patents held by Motorola Mobility, Bloomberg is reporting.
UPDATE: Bloomberg is theorizing that due to a review of a previous ruling, Apple could face a ban on importing iPhones and iPads, but Google is not filing an injunction at this time.
By Susan Decker and William McQuillen
June 25 (Bloomberg) — A U.S. trade agency said it willreview a judge's findings that Apple Inc.'s iPhone and iPad tablet computer infringe a patent owned by Google Inc.'s Motorola Mobility unit, in a case that could lead to imports of the devices being banned. The U.S. International Trade Commission said it will review ITC Judge Thomas Pender's findings that Apple was violating one Motorola Mobility patent. The commission is scheduled to issue a final decision on Aug. 24, and has the power to block devices made in Asia from entering the U.S. The iPhone, iPad and related devices generate 78 percent of Apple's revenue. The commission said it would review aspects of all four Motorola Mobility patents in the case, including the one found to be infringed. The agency also will consider whether it should be issuing import bans on products found to infringe patents related to industry standards. Notice of the commission's decision was posted today on the agency's website. The iPhone generated $22 billion in sales last quarter for Apple, or 58 percent of the company's total revenue. It was the best-selling smartphone in the U.S., with 29 percent of the market, while Motorola Mobility had 10 percent, researcher NPD Group said May 2. Apple's iPad dominates the tablet computer market, with 72 percent of the market, according to researcher DisplaySearch. The iPad and related products brought in $9.2 billion for Apple, almost 20 percent of its revenue. Motorola Mobility filed the complaint in October 2010 as a pre-emptive strike after Apple made public statements that phones running on Google's Android operating system were copying features of the iPhone. The dispute is part of a broader global battle for supremacy in the smartphone and tablet computer markets that also pits Apple against Android-device manufacturers Samsung Electronics Co. and HTC Corp. Android is the most popular platform for smartphones, with 61 percent of the market, NPD said. Apple is appealing its loss in the patent-infringement complaint it filed at the ITC against Libertyville, Illinois- based Motorola Mobility, and a federal judge in Chicago last week threw out patent claims Apple and Motorola Mobility had filed against each other. Google bought Motorola Mobility in part to gain access to its trove of 17,000 patents, many on phone technology. Cupertino, California-based Apple also has filed a complaint against Motorola Mobility at the European Union, accusing the handset manufacturer of misusing patents that relate to industry standards. The patent that Pender said Apple infringed relates to the industry standard for 3G technology used by most phones, and Motorola Mobility has argued that Apple infringes the patent by
following the standard. Apple argued that, since Motorola Mobility helped establish the standard, it shouldn't be allowed to block use of patent inventions related to the standard. It filed a lawsuit accusing Motorola Mobility of breaching its contractual obligation to license any standard-essential patents on fair and reasonable
terms. The U.S. Federal Trade Commission, members of Congress and Microsoft Corp. have filed papers supporting Apple's argument that import bans should not be imposed on such patents. Verizon Wireless, the largest U.S. mobile-phone service provider, and No. 2 AT&T Inc. filed papers making similar arguments. Verizon Wireless, jointly owned by Verizon Communications Inc. and Vodafone Group Plc, also said an import ban on the iPhone "would hamper technological development, strand critical infrastructure investment and cost American jobs." The patent that was found to be infringed covers a way to eliminate noise so signals are clearer. A Wi-Fi patent is invalid because it doesn't cover a new invention, the judge said. No infringement was found on two other patents, for a way the server tracks which applications are available, and a sensor
to determine the proximity of a person's head to the phone so it doesn't accidentally hang up or dial unwanted numbers. The case against Apple is In the Matter of Wireless Communication Devices, Portable Music and Data Processing Devices, Computers and Components Thereof, 337-745, and Apple's case against Motorola Mobility is In the Matter of Mobile Devices and Related Software, 337-750, both U.S. International
Trade.