There are no brooding cowboys or wide open spaces in Special Ops: Lioness, the new Paramount+ series from Yellowstone creator Taylor Sheridan that debuts later this month. Ditto on a lack of ranches, cattle, and anything with even the faintest connection to Montana — the setting of Sheridan's wildly successful Dutton family saga that's also the flagship Paramount original series. In fact, Sheridan's new show that's loosely based on the US military's real-life "Lioness" teams has more in common with the movies he's written over the years like Sicario and Hell or High Water, films about gun-toting antiheroes, darkness, evil, and good men doing bad things.
The premise of this new star-studded new espionage thriller, which debuts with two episodes a little over a week from now, is as follows: Zoe Saldaña plays Joe, a station chief in charge of the Lioness teams who's responsible for training and leading new recruits who will ultimately work to assassinate dangerous terrorists. She's described as the tip of the spear in the CIA's ongoing war on terror, with this program meant to give the agency a shot at thwarting the next 9/11.
As such, Special Ops: Lioness falls squarely within the genre of military-adjacent streaming entertainment like Prime Video's Jack Ryan and The Terminal List, as well as Netflix's Fauda.
Release date, trailer + more
Sheridan, its co-creator, is a wildly prolific TV hitmaker with a formidable personality and lone-wolf work ethic. He's also behind at least half a dozen Paramount+ TV series, from Yellowstone spinoffs like 1883 and 1923, as well as the Sylvester Stallone-led mob series Tulsa King and the prison drama Mayor of Kingstown starring Jeremy Renner.
Sheridan's upcoming Paramount+ shows, like Special Ops: Lioness, also include Lawmen: Bass Reeves and Land Man.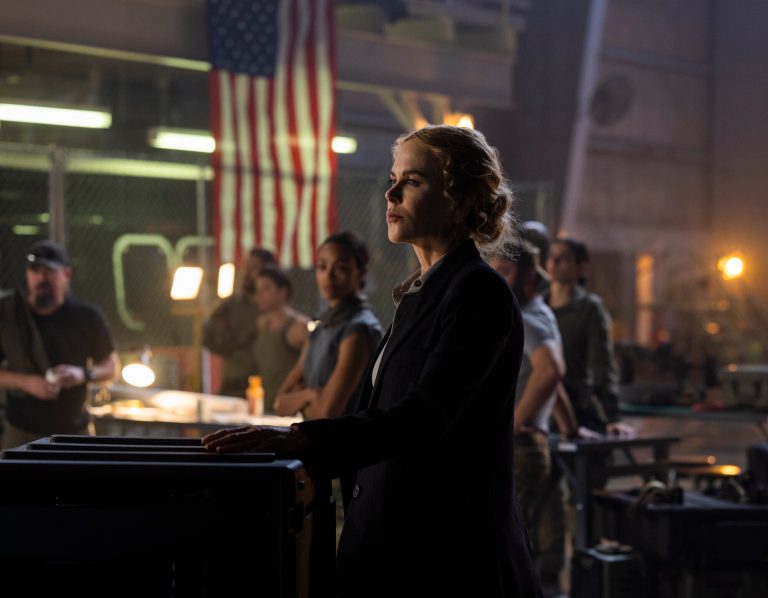 As for Special Ops: Lioness itself, it debuts on Paramount+ on July 23, and you can check out a trailer below. "I am a huge fan of Taylor Sheridan's work and am honored to help him tell his next amazing story with Lioness," said Tom Brady, showrunner and executive producer, in an announcement from Paramount.
"Taylor has created an epic, gripping, global spy thriller centered on a group of complex, strong women, and I can't imagine anyone better to help bring these characters to life than fellow executive producers Nicole Kidman and Zoe Saldaña."
Special Ops: Lioness plot and cast
In the real-world version of the Lioness program, women were introduced to work with local populations in response to cultural sensitivities. In parts of the Middle East, where male US soldiers were dissuaded from searching local women, for example, insurgents sometimes took advantage of that loophole and used the women to carry explosives or to somehow execute surprise attacks.
While those Lioness women are more in support roles, Sheridan's new show imagines them doing much more than interacting with female members of a local population. He turns them into killers, secret warriors, and ghost soldiers relied on to do the impossible to keep the homeland safe.
As for the cast of Special Ops: Lioness, in addition to Saldaña, the show also includes Jack Ryan's Michael Kelly, plus Laysla De Oliveira (from Netflix's Locke & Key), Nicole Kidman, and Morgan Freeman.
Kidman and Kelly play Kaitlyn Meade and Donald Westfield, two bosses overseeing the Lioness program, while De Oliveira plays an aggressive Marine named Cruz, who works with Joe. Freeman is on hand as Edwin Mullins, the US Secretary of State.