Kang (Jonathan Majors) is coming in full force, and we'll see Marvel's replacement for Thanos (Josh Brolin) next month when Ant-Man and the Wasp: Quantumania hits theaters. More interestingly, one of the Kang variants will ultimately lead the other Kangs against the Avengers in Kang Dynasty and Secret Wars. That means a Kang vs. Thor fight is inevitable at this point.
The next major villain battling one of the strongest Avengers isn't just an MCU fantasy. In an interview, Majors said he'd love to be part of a Kang vs. Thor battle while speculating on his upcoming conflicts against the Avengers. But a Marvel insider teases this particular fight might actually happen. Mind you, MCU spoilers might follow below.
Jonathan Majors and Quantumania director Payton Reed talked to the YouTube channel Nerdbunker about the upcoming movie. That's where the actor fielded a question about who he'd like his Kang to fight in Kang Dynasty, the next Avengers movie.
Majors said he thinks "we have to start with Thor," revealing he's not afraid of Chris Hemsworth. That's certainly an exciting answer, considering how powerful both characters are.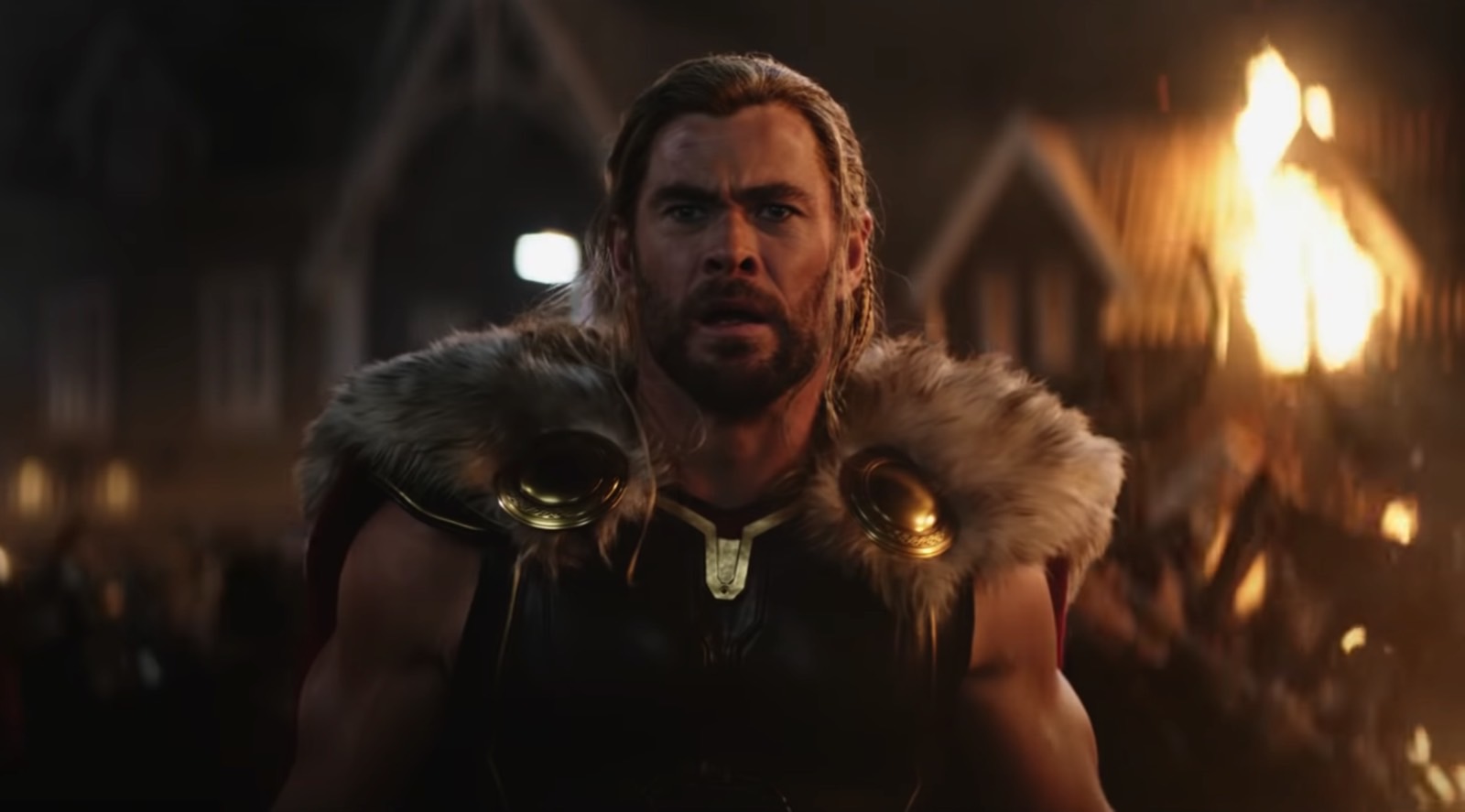 The actor said in a previous interview that he's excited about fighting the new group of Avengers, but also the originals — via The Direct:
And so, I'm really looking forward to just… Anthony Ramos potentially. You know, there's so many actors who have been enlisted into this MCU team that I… would love to a play with them, you know? And so I, of course, would love to get busy with them, and and do fight sequences, and tell the story on that scale. So I can't name anybody in particular, but I'm very excited about this new group coming in. And of course if any of the originals want to take a go, I welcome that.
Will we see a Kang vs. Thor fight?
Majors can't really say what will happen next in the MCU, even though he must have a general idea of what's expected of him. He'll play several Kang variants, and he'll fight plenty of Avengers along the way. Majors saying he wants to see a Kang vs. Thor fight isn't enough to confirm it will happen.
But a prominent Marvel insider reacted to the Nerdbunker interview, revealing a Quantumania plot detail:
Apparently, Kang mentions fighting Thor in Ant-Man 3. That's certainly something we'd expect from the villain, considering he's been fighting Avengers and defeating them for quite a while in other realities.
That's not a confirmation that a Kang vs. Thor fight is coming. But considering the massive threat that Kang is to the universe, we certainly expect the God of Thunder to join the Avengers in Kang Dynasty to attempt to stop him.
It's just speculation at this point, but let's remember that Thor is still out there, doing good deeds with his daughter. And Chris Hemsworth thinks the character arc isn't complete after Love and Thunder. That death might be in order for this superhero. While the actor is taking a break from acting, he said he'd play Thor again if he could tell a new exciting story.
Having Thor battle Kang is the kind of fascinating MCU story we'd love to see on the big screen.
Until then, Ant-Man and the Wasp: Quantumania hits theaters on February 17th. The full Nerdbunker interview follows below.