If there was anything fundamentally wrong with Titanfall, it was that the developers didn't have enough time to bring their vision to life. As one of the most anticipated Xbox One exclusives of 2014, Titanfall needed to be more than a Call of Duty clone — it had to forge its own identity and offer a compelling first-person shooter experience that looked like it belonged on a next-generation platform.
Sadly, its lack of a single-player campaign and insufficient progression system doomed it before anyone really gave it a chance. But that didn't change the fact that the game itself was incredibly fun to play. So with the foundation in place, Respawn Entertainment had to find a way to make Titanfall's sequel stick.
MUST SEE: 10 of the best Skyrim: Special Edition mods
The first and most substantial change that the developers made between Titanfall and Titanfall 2 was giving the game a single-player campaign. Despite the fact that a majority of gamers are now connected, multiplayer-only games are still a tough sell (ask Evolve). Plus, a game without a campaign just feels like a bad deal.
Respawn wasn't going to make the same mistake twice, but rather than just cobble together some 3-hour story using whatever assets they had lying around, the developers actually made a thrilling, entertaining and endearing campaign.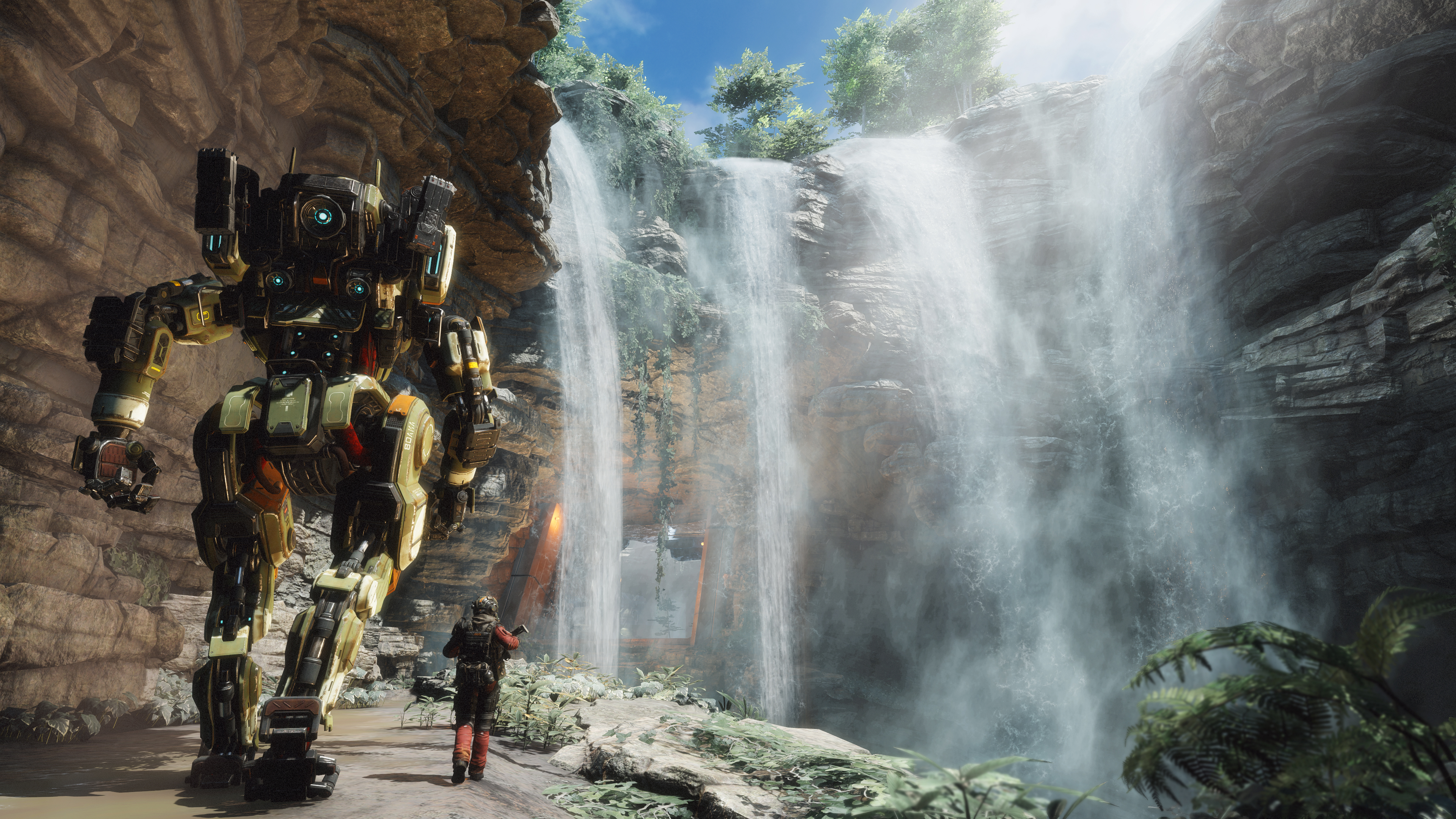 The campaign of Titanfall 2 follows Jack Cooper, a pilot-in-training of the Frontier Militia, as he is thrust into the front lines of the war against the Interstellar Manufacturing Corporation (IMC). Shortly after touching down on the planet, his mentor, Captain Lastimosa, is killed in action, but before he draws his last breath, he transfers ownership of his Atlas Titan, BT-7274, to Cooper.
After Cooper restores power to BT, he hops inside the Titan and the two begin their journey through a strange land, battling both the hostile alien inhabitants of the planet and IMC troops alike as they search for allies to help them win the war.
Cooper and BT become fast friends, and for a game with a prequel that lacked a campaign altogether, it's pleasantly surprising to see how fleshed-out both characters are. Yes, BT is a giant mech, but he has as much personality as any character in a typical Call of Duty game (sorry Activision).
But aside from the plot, the structure and the flow of the campaign are also pitch-perfect, giving the player plenty of incredible set pieces to admire while keeping the pace up and consistently adding layers to the gameplay.
(CAMPAIGN SPOILER ALERT) The best example of this is in a level titled "Effects and Cause," in which Cooper finds a device that allows him to snap back and forth in time while traveling through an abandoned research facility. It's seamless and brilliant, allowing Cooper to run up to an enemy combatant, travel back in time, run through where the enemy was standing, travel forward in time, turn around and take the enemy out from behind. There are also puzzles that require Cooper to quickly travel back and forth while leaping between walls, requiring precise timing to make it through unscathed. (END SPOILERS)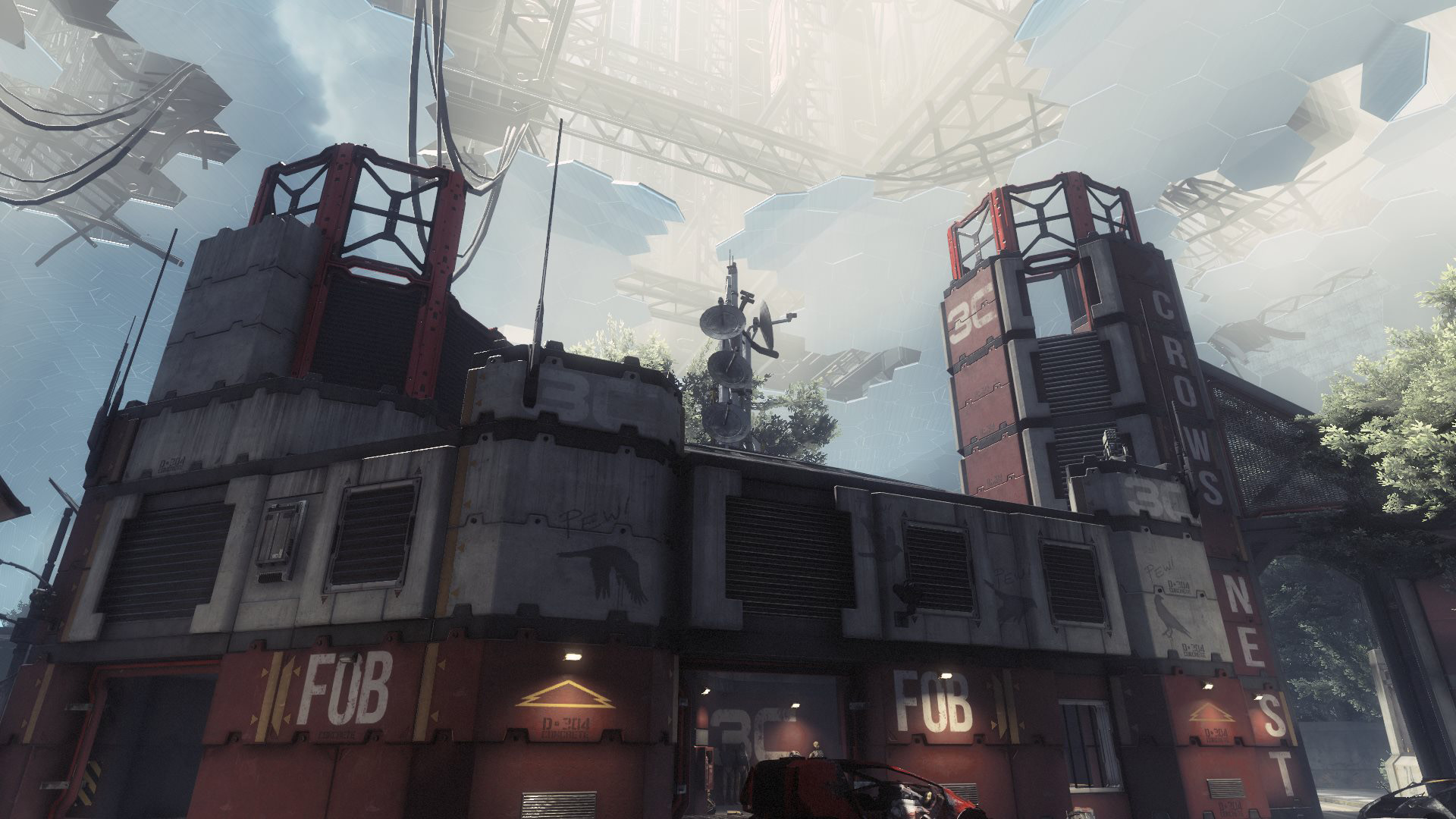 There's not much of a reason to return to the campaign once you've completed it (unless you want to collect all of the Pilot Helmets scattered around each level), but top to bottom, Titanfall 2 features the most satisfying FPS campaign of the year. Not even Battlefield 1 (which is also great!) can top it.
The other tectonic shift occurred in Titanfall 2's multiplayer mode, which now features a competent progression system that should help Respawn maintain an active community significantly longer than its predecessor.
Where the original Titanfall was content to give players expendable Burn Cards and a single track of unlocks to follow, Titanfall 2 mirrors other modern shooters by giving players the ability to gain experience for each individual weapon and Titan, while simultaneously ranking up an overall player level that unlocks new ordnance, upgrades and Titans. As in Call of Duty, you're always working toward a goal.
Titans are the calling card of Titanfall, but in Titanfall 2 multiplayer, they are much more vulnerable. While Titans in the first game had a regenerating shield, Titans in Titanfall 2 have a health bar that doesn't recharge. The only way to extend the live of your Titan is to jump out, steal a battery from another Titan and install it in your own (or have a teammate do it for you). So not only are Titans slightly less imposing, but you need to play cooperatively to keep them alive.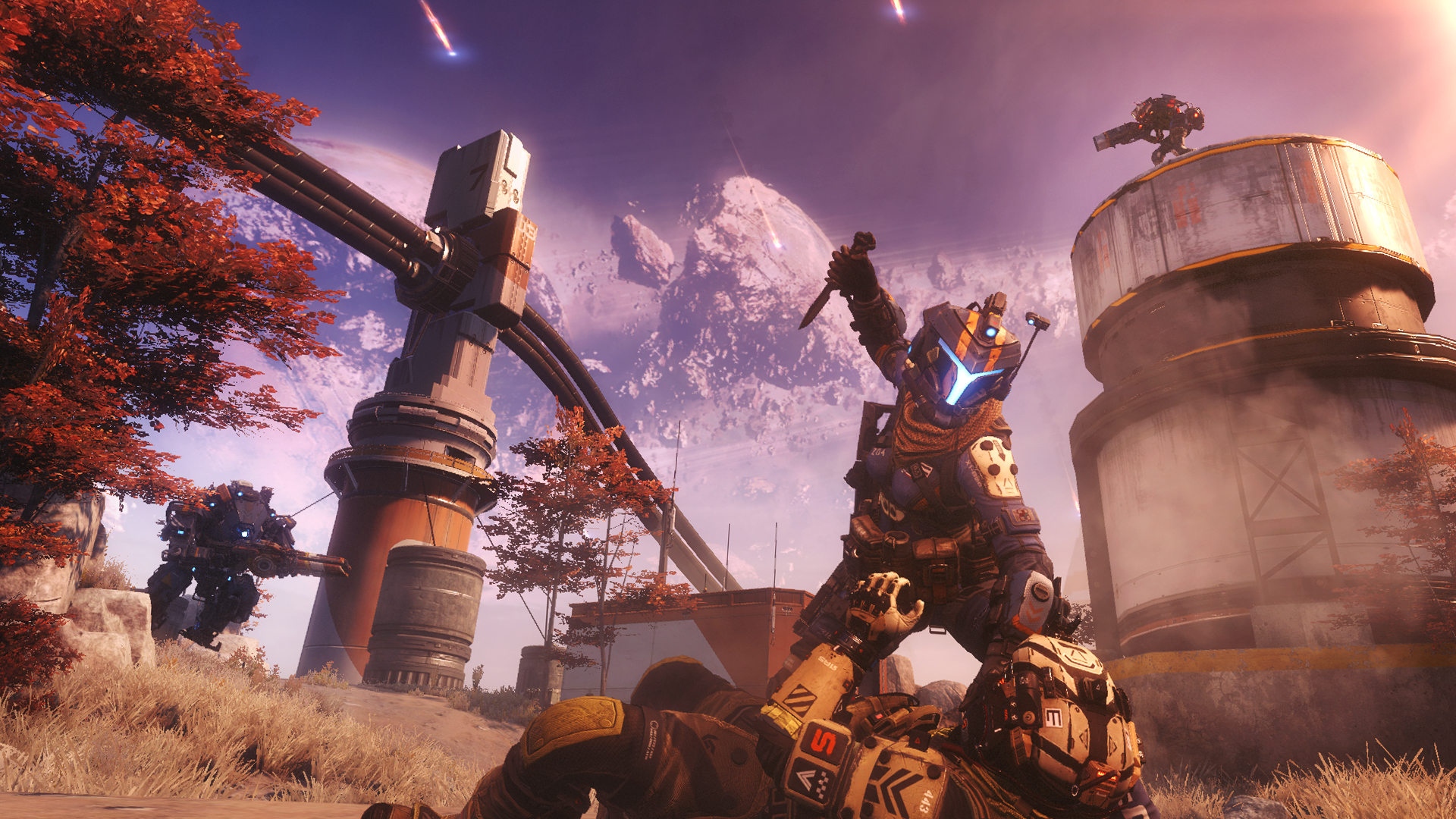 As for the combat and the traversal, there's still nothing quite like Titanfall 2. Although Call of Duty has aped the wall-running and double-jumping elements of Titanfall in recent years, anything but the original pales in comparison. Hopping along rooftops, running on walls and sliding around corners all while taking out opposing players is thrilling and electric, no matter how many times you do it.
But even with all of the subtle and not-so-subtle changes to the multiplayer side of Titanfall 2, it would have all been for naught had Respawn not included a wealth of mutliplayer modes. Of course, that's exactly what it did.
Along with the standard Team Deathmatch, Capture the Flag and Free-for-All modes, Titanfall 2 also introduces a clever mode called Bounty Hunt, where each team spends time collecting money from bounties by killing NPCs on the map and then has a limited time to deposit the cash. Killing an enemy cuts their earnings in half and adds it to your total. It's the game's premier mode alongside Amped Hardpoint, and feels utterly unique in the online FPS arena.
I'll admit — I had high hopes for Titanfall 2. The original is one of the most distinct first-person shooters of the generation, and Respawn managed to retain everything that made it special while improving all of the elements that held it back.
In a holiday season packed with solid shooters, Titanfall 2 is a cut above.
---
EA provided BGR with a copy of Titanfall 2 on Xbox One for this review.