Spider-Man 4 was one of the big MCU announcements missing in action at Comic-Con 2022 last month. Kevin Feige unveiled the title and release dates for plenty of upcoming projects, but Spider-Man 4 wasn't one of them.
But there's a new Spider-Man leak online that gives us the purported date for a new Sony/Marvel Spider-Man film. And that can only be Spider-Man 4. Before we go any further, you should know that spoilers might follow below.
Will there be more Spider-Man movies in the MCU?
We explained after Comic-Con that Marvel delivered more reveals than we had expected, including titles and dates for Avengers 5 and 6. On top of that, Disney doesn't own the film rights to Spider-Man. So any MCU project featuring Tom Holland's Peter Parker will be a joint Sony-Marvel announcement, with Sony actually producing the movie.
What we know for certain is that Marvel and Sony are working on Spider-Man 4. Kevin Feige made that clear after the No Way Home premiere. On top of that, Tom Holland should appear in a different MCU movie down the road.
After all, rumors said the Disney-Sony deal that followed the controversial break after Far From Home will cover two Spider-Man appearances.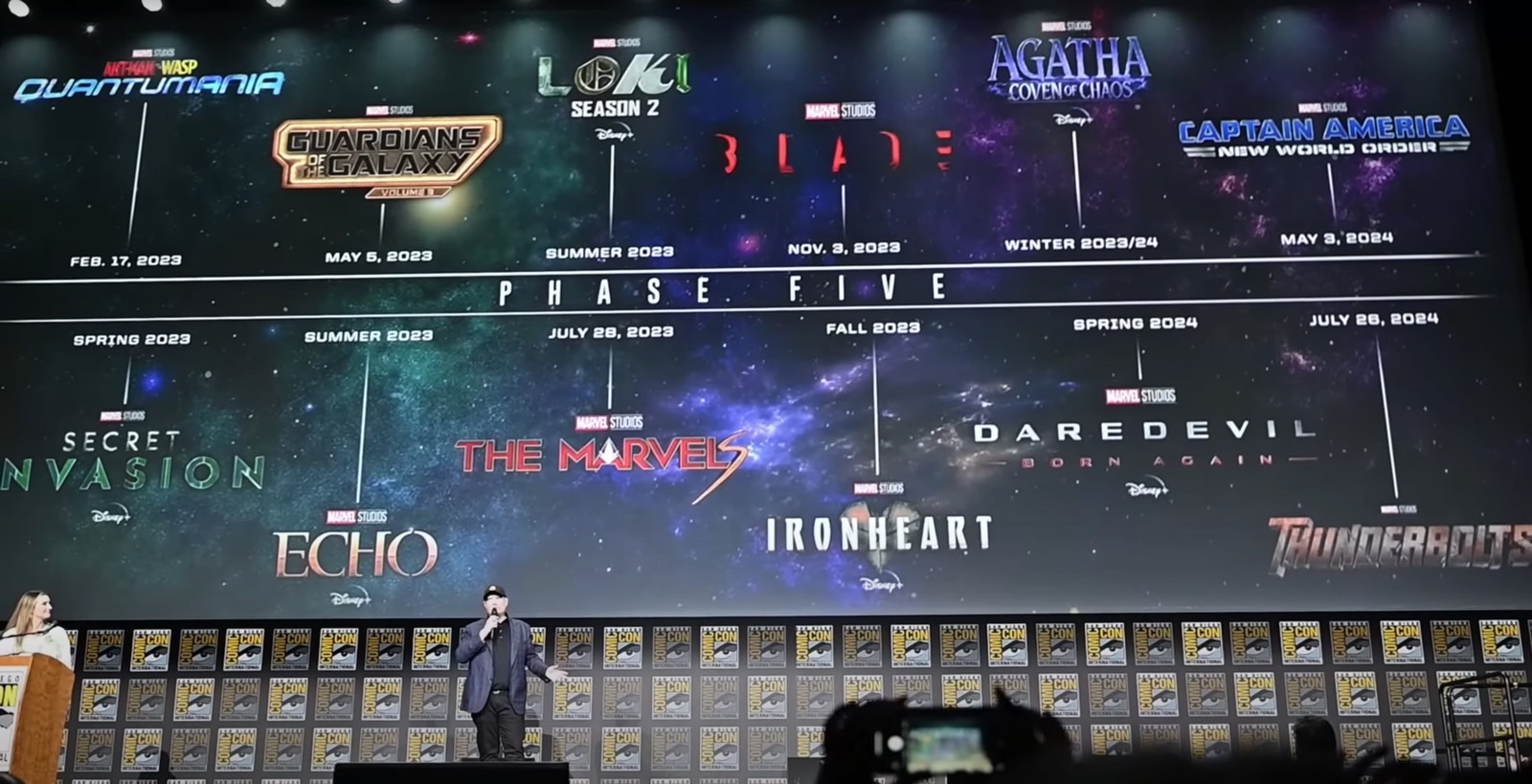 What we don't have is a release date estimate for Spider-Man 4, however.
Also, we expect Spider-Man to join the Avengers for The Kang Dynasty and Secret Wars. And we'd expect to see Tom Holland in another standalone movie before that.
Spider-Man 4 release date might have leaked
The mods of the MarvelStudiosSpoilers subreddit dumped a series of new leaks the other day, including details about future Spider-Man adventures.
Sony reportedly has three Marvel movies with unset release dates. These are The Amazing Spider-Man 3, Sinister Six, and Silver and Black.
While that might be exciting news to Spider-Man fans, the more interesting gem in this leak concerns the MCU's Spider-Man. "One Untitled Sony/Marvel Universe film is coming out 6/7/24," the leak says.
That June 7th, 2024 release date can only apply to Spider-Man 4. There can't be any other MCU Spider-Man project in the works at Sony and Marvel.
The MCU Phase 5 and MCU Phase 6 roadmaps above are exactly what Marvel showed the audience last month. They feature the release dates of various MCU movies and TV shows, as introduced at Comic-Con 2022.
Marvel will conclude Phase 5 with Captain America: New World Order (May 3rd, 2024) and Thunderbolts (July 28th, 2024). In other words, there's enough time between those two release dates for a Spider-Man 4 sequel, even though that June 7th release date would somewhat hurt Captain America 4's 45-day theatrical window.
Remember that Disney sends its MCU movies to Disney Plus after 45 days. That's why a June release date for Spider-Man 4 might make sense.
---
More Marvel coverage: For more MCU news, visit our Marvel guide.