A prolific leaker said Marvel would release the first The Marvels teaser trailer on April 11th, and Marvel confirmed everything with a 17-second teaser posted on social media on Monday. The first teaser dropped as a "breaking" news-like clip featuring "newly obtained audio from space." This is enough to hint that The Marvels is a space movie, much like some of the first movie in the franchise, Captain Marvel.
Marvel on Tuesday released the first The Marvels trailer via Good Morning America on ABC, a place where we saw similar clips from MCU projects in the past. You can watch the trailer below, but some spoilers might follow.
Marvel pushed The Marvels release date from July 28th to November 10th, which explains why the first trailer dropped this late in the game. On the other hand, Guardians of the Galaxy Vol. 3 hits theaters next month, so Marvel will want to have plenty of eyes on The Marvels teaser trailer in cinemas in the coming weeks.
After the lackluster reactions to Quantumania, Marvel definitely needs big wins with Guardians Vol. 3 and The Marvels this year.
The Marvels should be an exciting story featuring an interesting crossover. Carol Danvers (Brie Larson), Monica Rambeau (Teyonah Parris), and Kamala Khan (Iman Vellani) are three powerful superheroes that will have to work together for the greater good.
The Marvels teaser trailer drops online
They might be future Avengers together fighting Kang in Kang Dynasty and Avengers, but this alliance isn't intentional. The three protagonists of The Marvels are in different places and hardly know each other.
But, as the Ms. Marvel credits scene revealed, Captain Marvel and Ms. Marvel would switch places unintentionally. Something has gone wrong in the universe for these two particular individuals to be involved in this strange phenomenon.
Similarly, Monday's teaser suggested that Captain Rambeau might be involved in a similar event. The audio we hear comes from space, where Rambeau and others might be working on some sort of secret project. After all, Nick Fury (Samuel L. Jackson) wanted to see her at the end of WandaVision.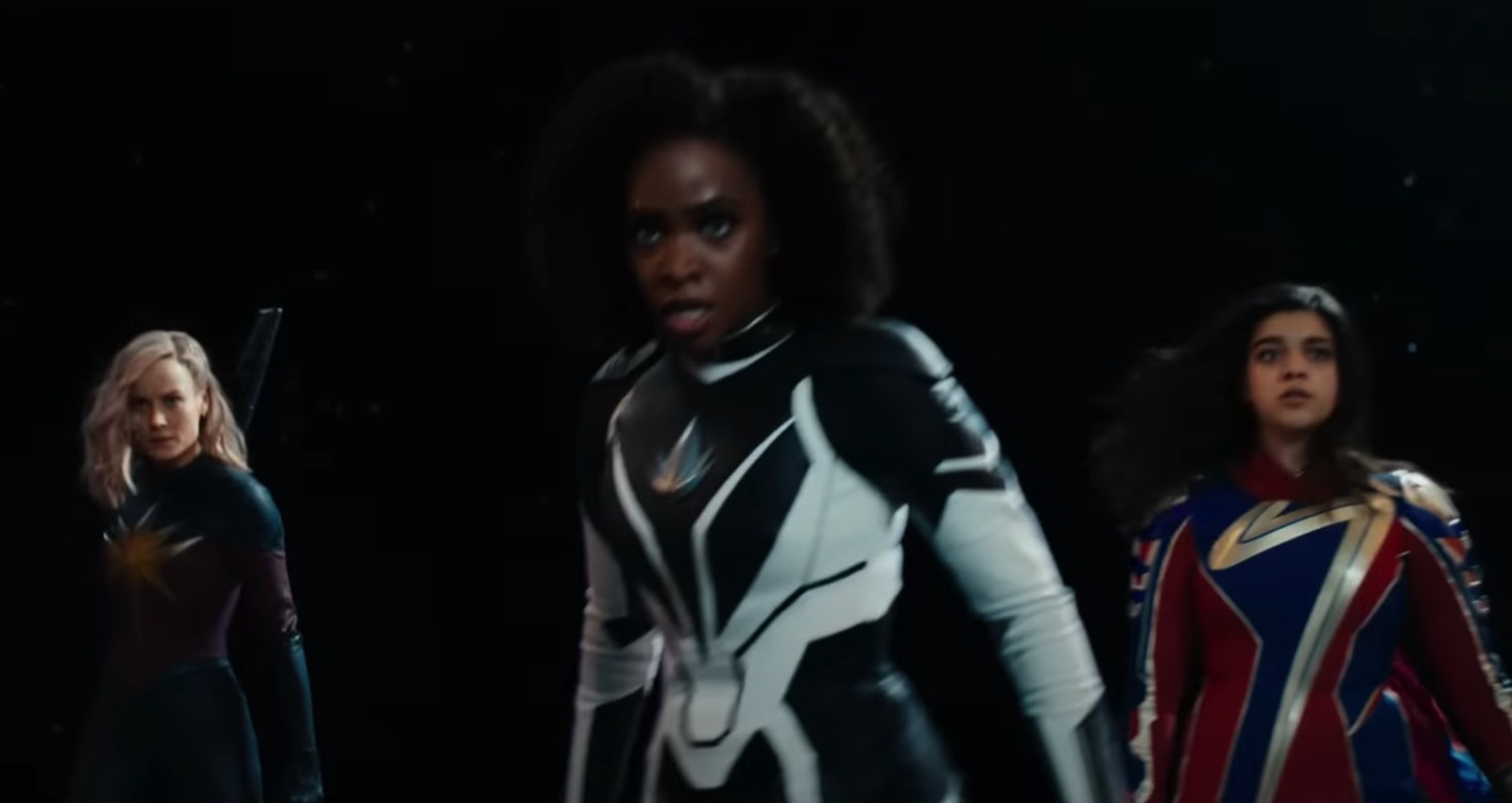 We do hear Fury in The Marvels short teaser trailer asking where Captain Rambeau is, indicating that she's part of the place-switching action that we first witnessed at the end of Ms. Marvel. The trailer just confirmed that, showing she swaps places with Kamala. And she's a huge Nick Fury fan.
Rumors say that the three Marvels are connected by their powers. That's why they swap places. But something else happened in the universe to kickstart this unusual behavior.
Rumors also say that Kree might be behind it all. The Marvels follows Secret Invasion and should be connected to the Disney Plus TV show that premiers this June.
While we wait for more The Marvels details, you can watch the first teaser trailer below.