Okay, this is the Ahsoka trailer I've been looking for.
Today, Disney+ released the latest teaser trailer for Ahsoka, its upcoming original series in a growing Star Wars universe that is set to premiere on the streaming service on Wednesday, August 23rd. The series, which stars Rosario Dawson, will follow another "Star Wars story" about the beloved ex-Jedi as she fights her way through the galaxy.
You can check out the new teaser trailer for Ahsoka, called "Now or Never," below:
What is Ahsoka about?
Disney+ is keeping tight-lipped about exactly what we'll see in the new series (that's to be expected), but we do know that it will introduce a new threat to the live-action franchise:
Set after the fall of the Empire, "Ahsoka" follows the former Jedi knight Ahsoka Tano as she investigates an emerging threat to a vulnerable galaxy.
In addition to Rosario Dawson reprising her role as Ahsoka Tano, the new series will also star Natasha Liu Bordizzo, Mary Elizabeth Winstead, Lars Mikkelsen, Ray Stevenson, Ivanna Sakhno, and Diana Lee Inosanto. The series is written by Dave Filoni, who also helped produce, write, or direct almost every Star Wars television series for the last decade.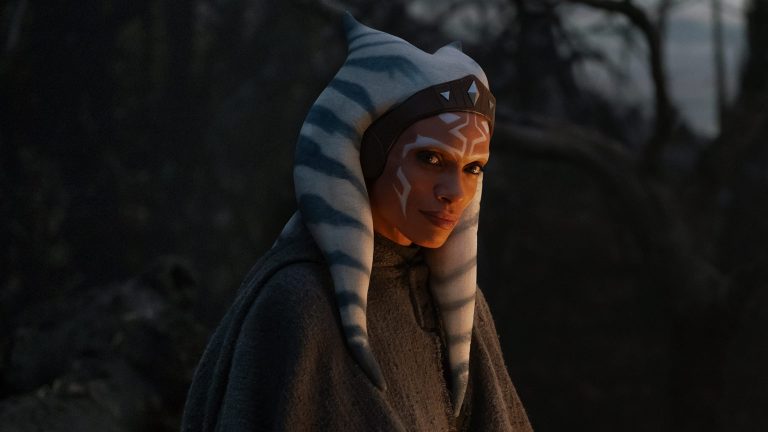 I've been keeping up with all of the Star Wars sequels, prequels, side films, and live-action series like The Mandalorian, The Book of Boba Fett, and Andor. While I've been looking forward to Ahsoka since the first trailer came out, I haven't been as excited about the series until today's trailer. It's fast-paced, exciting, and shows off what is hopefully a ton of Jedi action to be had.
Ahsoka will premiere on Disney+ on Wednesday, August 23rd. If you want to watch the film in the best quality possible when it comes to the streaming service, check out our list of the Best TVs and Best Soundbars.