A solid TV can completely change your movie and TV-watching experience. Finding the best TV for your needs, however, isn't always an easy exercise. There are hundreds of models, across all budgets, with different advantages and disadvantages.
Even if you have a budget in mind, finding the right TV can be tricky. There are tons of things to consider when shopping for a TV. For starters, you'll want to think about how big of a television you want. These days, smaller TVs are around 40 inches, while larger ones can range up to a hefty 85 inches or more. Common TV sizes are around 55 or 65 inches.
You'll also want to consider the display resolution. You shouldn't really consider a TV that's lower resolution than 4K these days. Some televisions offer an 8K resolution, but you probably don't need that just yet. When it comes to different display type, there are a few kinds. Lower-end TVs offer an LED display, but might offer some kind of dimming technology to make the image look more realistic. More expensive TVs are OLED or QLED TVs, and can display bright, vivid images with deep black levels.
For more information about what to consider when buying a television, check out our full guide. And, for more in-depth information, check out our guide on different display types, and on the different HDR formats. Otherwise, read on for the best TVs money can buy right now.
Best TV overall: LG G2 OLED
BGR may receive a commission
Pros
Excellent contrast ratio
Relatively bright
Great design
The previous-generation LG G1 constantly topped best TV lists, and for good reason. Now, however, there's a new alternative — the next-gen LG G2. The G2 builds on many of the best things about the G1, but makes it even better with a brighter image. That's a big deal when it comes to OLED TVs.
As the name suggests, the TV is built with an OLED panel, which means that you'll get true-to-life black levels and high contrast. Traditionally, OLED TVs haven't been quite as bright as LED TVs, but while this TV still doesn't get bright as Samsung's best offerings, it definitely gets bright enough.
As you would expect from a TV in this price range, the G2 OLED offers Dolby Vision, and has an impressive four HDMI 2.1 ports. That means that it'll work great for gamers who have a recent console or plan on buying one.
So what are the downsides to this TV? Well, the big one is that it's quite expensive, so you'll be paying for the best of the best. If you can afford it, however, you'll love what the LG G2 OLED has to offer.
Best gaming TV: LG C2 OLED
BGR may receive a commission
Pros
High contrast ratio
Deep black levels
Four HDMI 2.1 ports
The LG C1 has a follow-up too. The LG C2 is also a little brighter than the C1, thanks to LG's Evo technology. It's also lighter — so you can more easily move it around and wall-mount it.
The TV also offers all the advantages you normally get from an OLED panel. High contrast ratios and vibrant colors are standard here, and the TV is brighter than many other OLED TVs, thanks to LG's Evo technology.
The TV has four HDMI 2.1 ports built into it, meaning that it supports up to 120Hz refresh rates with a 4K resolution. That means that you'll be able to take advantage of the Variable Refresh Rate tech on offer by the latest Xbox and PS5 models. This particular TV also offers a super low input lag, which is super helpful in gaming.
The downsides to this TV are pretty much the same as the LG G2 — namely, the TV is a little expensive, though not as expensive as the LG G2.
Best Roku TV: TCL 6-Series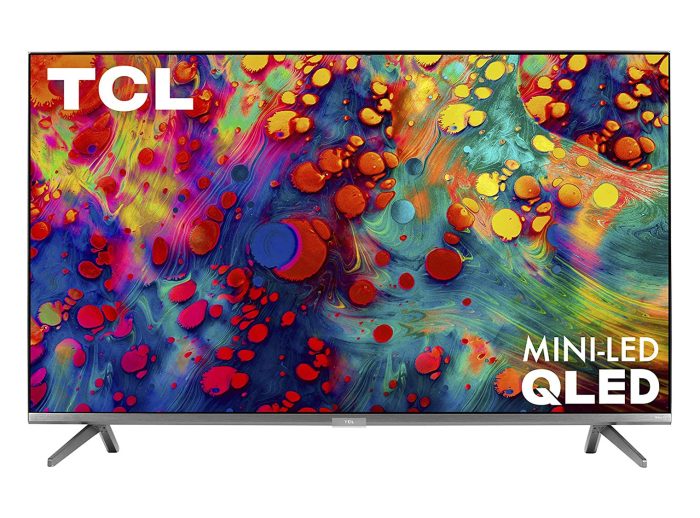 BGR may receive a commission
Pros
Excellent value
Good image quality
Roku built-in
TCL has been making some stellar options for the price over the past few years, and the TCL 6-series is a perfect example of this. The TV leverages Samsung's QLED technology, is available in a few different sizes, and has Roku built right into it.
Roku lets you install all your favorite streaming services, plus it integrates well with other ecosystems. For example, it works with Alexa and Google Assistant, plus it supports HomeKit and AirPlay 2.
Even if you don't care about Roku, however, there are plenty of good reasons to buy. Notably, the device offers beautifully bright colors and mini-LED tech for deeper black levels. The TV also supports things like Dolby Vision and Dolby Atmos, plus it has a THX certified Game Mode, which should help make for a responsive display when you're gaming. That's perfect for those who are lucky enough to have a PS5 or Xbox Series X.
So what are the downsides to the TCL 6-Series? Well, it's still a budget option, so the local dimming, while good, won't match much more expensive TVs. And, the panel on the TV won't necessarily offer the best uniformity, though most won't notice.
Still, despite those, if you're buying a TV in the sub-$1,000 price range, the TCL 6-Series is absolutely the way to go.
Best Android TV: Hisense U8G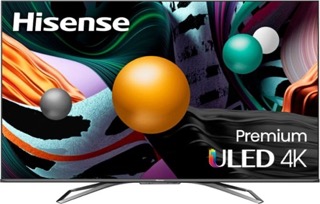 BGR may receive a commission
Pros
Relatively inexpensive
Android TV
ULED tech
Low input lag
Cons
Viewing angles aren't the best
Hisense is another budget champion, and the Hisense U8G is a perfect example of why. If you're looking for an awesome Android TV without paying an arm and a leg, the Hisense U8G is the option to go for.
This option leverages Hisense's ULED technology, which allows the screen to display vibrant colors and a bright image. Black levels are pretty good too. Even better is the fact that the Hisense U8G supports all the latest and greatest tech. It has a 120Hz refresh rate, supports standards like Dolby Vision, and more. The TV is available in 55-inch and 65-inch variants.
Because it has Android TV built into it, you'll be able to leverage Google Assistant, and access your favorite content from your Android phone and Google services.
While it offers a ton of excellent features, the Hisense U8G does have its downsides. For example, the TV doesn't have the best viewing angles, so it may not be perfect for all living room setups. Still, despite that, the excellent brightness and great image quality are well worth the price for those who want a great Android TV.
Best TV under $500: Hisense H8G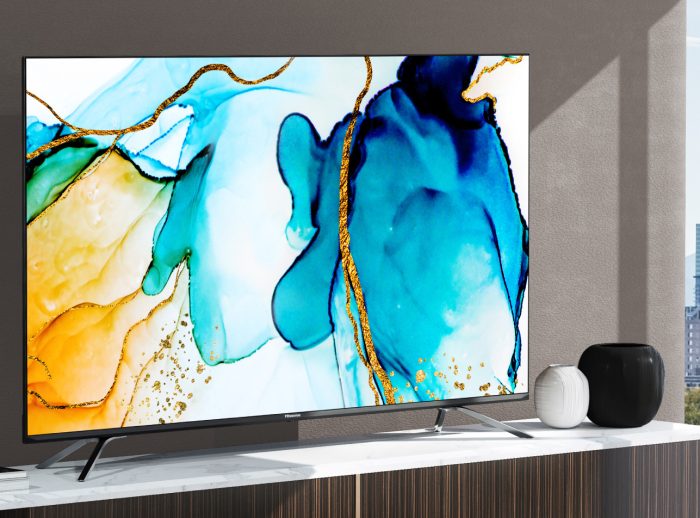 BGR may receive a commission
Pros
Inexpensive
Good image quality
Android TV built in
Cons
Boring design
Remote isn't the best
Want a solid television that costs under $500? Hisense has you covered there too. The Hisense H8G is an incredibly inexpensive option that still offers some awesome technology. It also leverages Hisense's ULED technology, has four HDMI ports, and has Android TV built into it — so you don't have to get an external streaming device.
The H8G won't reach the same heights of image quality as other options on this list, but it still looks great. Colors are nice and vibrant, and black levels are solid thanks to the 240 dimming zones. The TV also supports Dolby Vision, HDR10, and HDR10+. It is available in a few different sizes, including 50 inches, 55 inches, and 75 inches, so whether you have a small or huge living room you should be covered.
So what are the downsides? Well, like the U8G, the TV doesn't offer the best viewing angles, nor the best panel uniformity. That said, those are things you can generally look past for a TV in this price range — so if you're looking for an excellent TV under $500, this is the way to go.